In this free live MasterClass, Panic Girl, a downtempo artist from Munich, Germany, will perform songs from her new album "Cake On Jupiter" (Modularfield Records) and afterwards dissect her setup and explain the magic behind her dreamy and experimental electronica tracks. You can hear Panic Girl's appearance on Synth Stories here.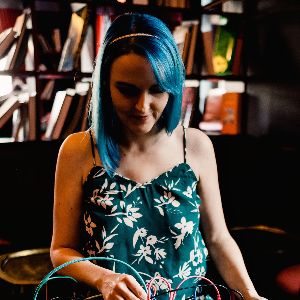 Panic Girl aka Martha Bahr uses a variety of equipment to produce and perform her music. First and foremost her modular synthesizer, accompanied by gear like a Jomox XBase09, a Casio CZ-5000, a Teenage Engineering OP-1, some iPad apps and an Elektron Octatrack among others.
Join her Masterclass on December 12th at 7:30pm CET (1:30pm ET / 10:30am PT) and ask away anything you like or just hang out with us. Every student also gets automatically the chance to win a Vinyl of her new album "Cake On Jupiter", so mark your calendars!