Packed with 100 carefully selected audio samples from "Hungry Ghosts," the latest album from OK GO, the limited edition OK GO volca is now here. You can freely edit their numerous iconic sounds, such as the vocal line from "I Won't Let You Down" or the bass from "The Writing's On the Wall," and arrange them to create your own music. Use the content to create your own version Ok GO's infectious tunes, mix and match content with your own samples create remixes, or create entirely original sample-based music using the simple, step-based recording layout of the volca sample.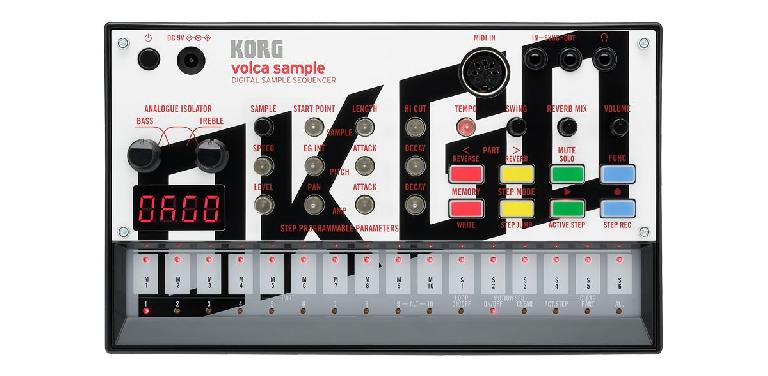 This limited OK GO edition of Korg volca sample comes loaded with sounds from the album Hungry Ghosts. These are the sounds we used to make our album, and we encourage you to make your own music with them. The volca sample was designed by Tatsuya Takahashi and his team at Korg in Tokyo, and Taku Sakaguchi designed the graphics for this special edition of the instrument. We hope you find inspiration. Play!
— Damian Kulash / OK GO
OK GO is a great band that has embraced and shown amazing creativity in a diverse range of outputs that's not limited to music (videos, performances, design, collaboration, ...). Wouldn't it be great if they released not just songs but an instrument? Wouldn't it be great if anyone could use this instrument to create OK GO remixes? And wouldn't they make a really cool looking volca if they redesigned it? These thoughts were the impetus for this project. Now you can enjoy the finished result: the volca sample OK GO edition.
— Tatsuya Takahashi / KORG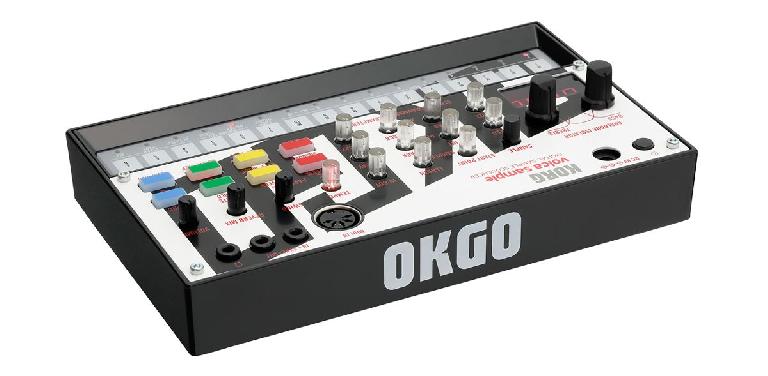 100 different OK GO sounds Built-In
One hundred guitar, bass, drum, synthesizer, and vocal phrases that were actually used on "Hungry Ghosts," the latest album from OK GO, are built-in as preloaded samples (*). First you'll want to listen to these samples and enjoy the signature sounds of OK GO.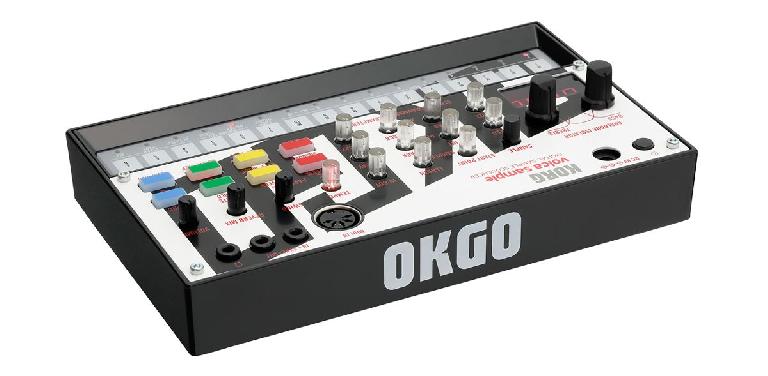 You can also edit the samples intuitively as you would expect on the volca sample. You can create completely new sounds by turning the knobs to adjust parameters such as length, pitch, and level.
Just as OK GO has given us songs, music videos, and performances that have never been seen or heard before, you can use this machine with OK GO sounds to generate and play sounds that nobody has ever heard.