It's Actually HERE: Behringer Model D Analog Synth Starts Shipping
Did you doubt whether Behringer would actually release their much talked about clone of the classic Moog Music Minimoog Model D analog synth? No longer... now we're seeing these arrive at retailers!
If you're only interested in rumor and speculation articles about classic analog synthesizers being cloned, please stop reading now.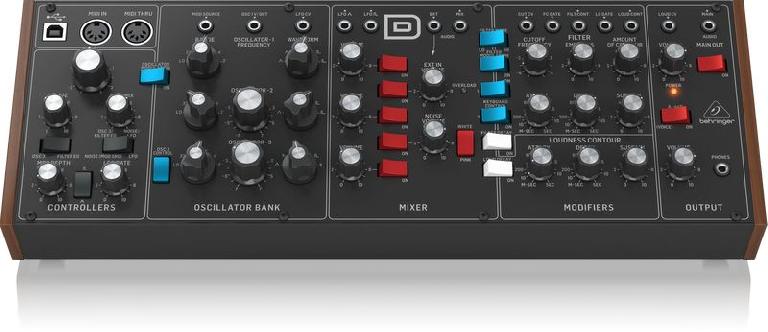 The Behringer Model D (the clone of the famous MiniMoog Model D) has begun arriving in music stores in Europe. Behringer posted two low-res photos on their Facebook account today showing not just boxes, but a ready-for-sale unit of the Eurorack compatible Model D analog synthesizer, that's still on sale at Sweetwater for a mere $299!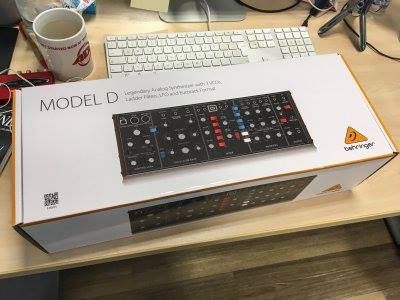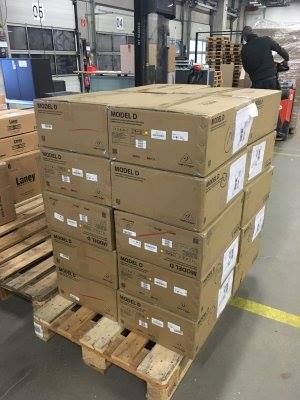 This remake of the legendary analog Moog synthesizer features 3 VCOs, Ladder Filters, LFO and plays nice with Eurorack too. Here's the full features:
Legendary analog synthesizer with triple VCO design allows for insanely fat music creation
Authentic reproduction of original "D Type" circuitry with matched transistors and JFETs
Ultra-high precision 0.1% Thin Film resistors and Polyphenylene Sulphide capacitors
Pure analog signal path based on authentic VCO, VCF and VCA designs
5 variable oscillator shapes with variable pulse widths for ultimate sounds
Classic 24 dB ladder filter with resonance for legendary sound performance
Switchable low/high pass filter mode for enhanced sound creation
Dedicated and fully analog triangle/square wave LFO
16-voice Poly Chain allows combining multiple synthesizers for up to 16 voice polyphony
Semi-modular design requires no patching for immediate performance
Overdrive circuit adds insane spice and edge to your sounds
Noise generator dramatically expands waveform generation
Complete Eurorack solution – main module can be transferred to a standard Eurorack case
48 controls give you direct and real-time access to all important parameters
External audio input for processing external sound sources
Low and high level outputs featuring highest signal integrity signal stages
Comprehensive MIDI implementation with MIDI channel and Voice Priority selection
3-Year Warranty Program*
Designed and engineered in the U.K.
We anticipate stock for the Behringer Model D will initially be taken by all the thousands upon thousands of pre-orders that must have been placed in 2017. It might be a few days/weeks before there will Model D's available for those looking to walk in to a store and pick one up. But, who knows. Perhaps Behringer are able to meet demand. At this price though we think these will go like hot cakes.
Want a video demo or two of an early prototype of the Model D in action? See below...