Image of Crumar Multiman-S Keyboard above from VintageSynth.com.
There's a new section in the Isotonik store called Isotonik Sounds, where you'll find a fine selection of instruments and sample packs for Ableton Live. For the second release, and to celebrate the birthday of the man behind Isotonik they've put out a FREE PACK… the Crumar Multiman-S from NOISS COKO developer of the awesome Control Pack!

Based on recorded samples from the original Crumar Multiman-S keyboard first made in 1977, this polyphonic sampler features six different instruments, including also extra parameters that are not integrated in the hardware version, such as frequency modulation, filters and envelopes.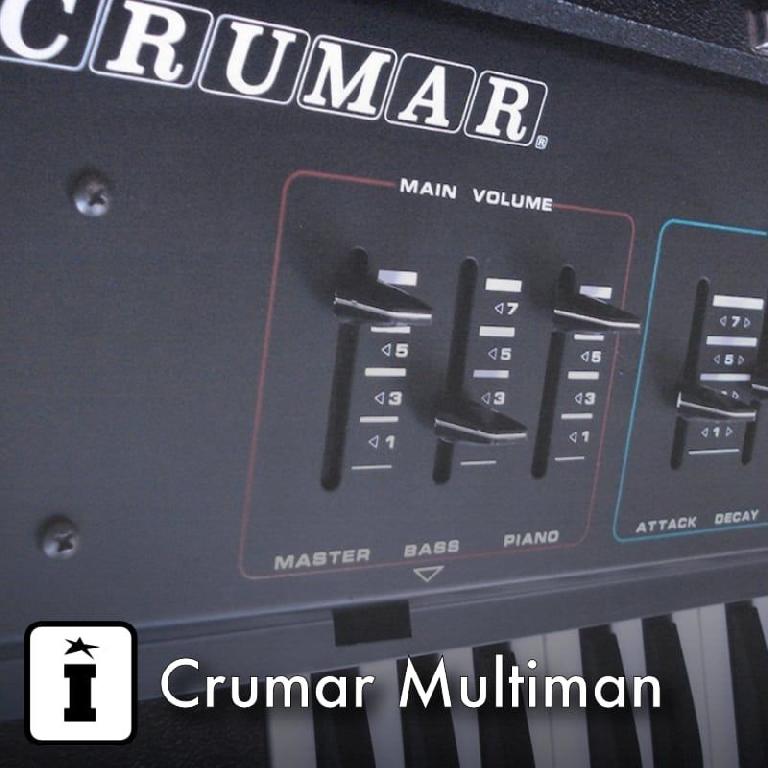 Bass
Piano
Clavichord
Cello
Violin
Brass