In a world where every yearly revision of tech devices (Apple I'm looking at you, though you're not the only one) involves shaving off more mm depth, height or width, it's surprising that I've not encountered synth manufacturers claiming their hardware synths are smaller than their competitors.
Making the smallest MIDI synth ever seems like an odd goal when most of us are looking for portable, but playable. Slimline, but sturdy. Sleek, yet sounds good. You get the idea. Like with all instruments convenience of weight and size is great, but not if sound quality is compromised. But that didn't put off Mitxela.
In this case size is everything. Mitxela has prototyped what he claims is the world's smallest MIDI synthesizer. To be honest, seeing as it's smaller than the plug of a MIDI cable connector, I don't see how anyone could make one smaller!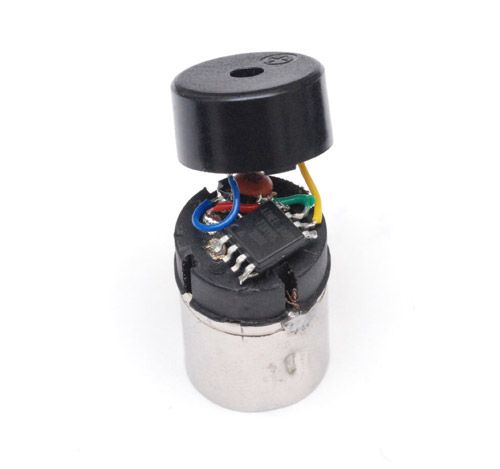 It's tiny!
So, kudos to Mitxela. Using the ATTiny85, this MIDI synth has 8kb of memory and 512 bytes of RAM (yes that 512 bytes, not MB!) It doesn't require external power as it draws power from the MIDI port as its power consumption falls below 5mA.
Impressively, this MIDI synth supports pitch bend, aftertouch and arpeggiator!
How does it sound? Well watch Mitxela's video above…. but basically, it sounds like a tinny square wave. Perfect for those chiptune tracks you're working on. Impressive.
Via: Hackaday
Web: Mitxela website (full project explanation here)