Is This The First Wireless, Bluetooth Headphone System Fast Enough For DJs?
Designed for music performance but equally at home with casual listening, the Natus One system promises ultra low latency, lossless Bluetooth audio. Can it be true?
Wireless headphones are all the rage these days but there's a problem when it comes to live performance, especially for DJs. The latency involved in encoding the signal before it is sent wirelessly - while low - is still too much to enable the kind of instant feedback musicians need from their monitors. So it's surprising that it has taken an independent developer to try to tackle the problem. But could Natus One - currently on Kickstarter - revolutionise wireless music performance? Here's what the company says.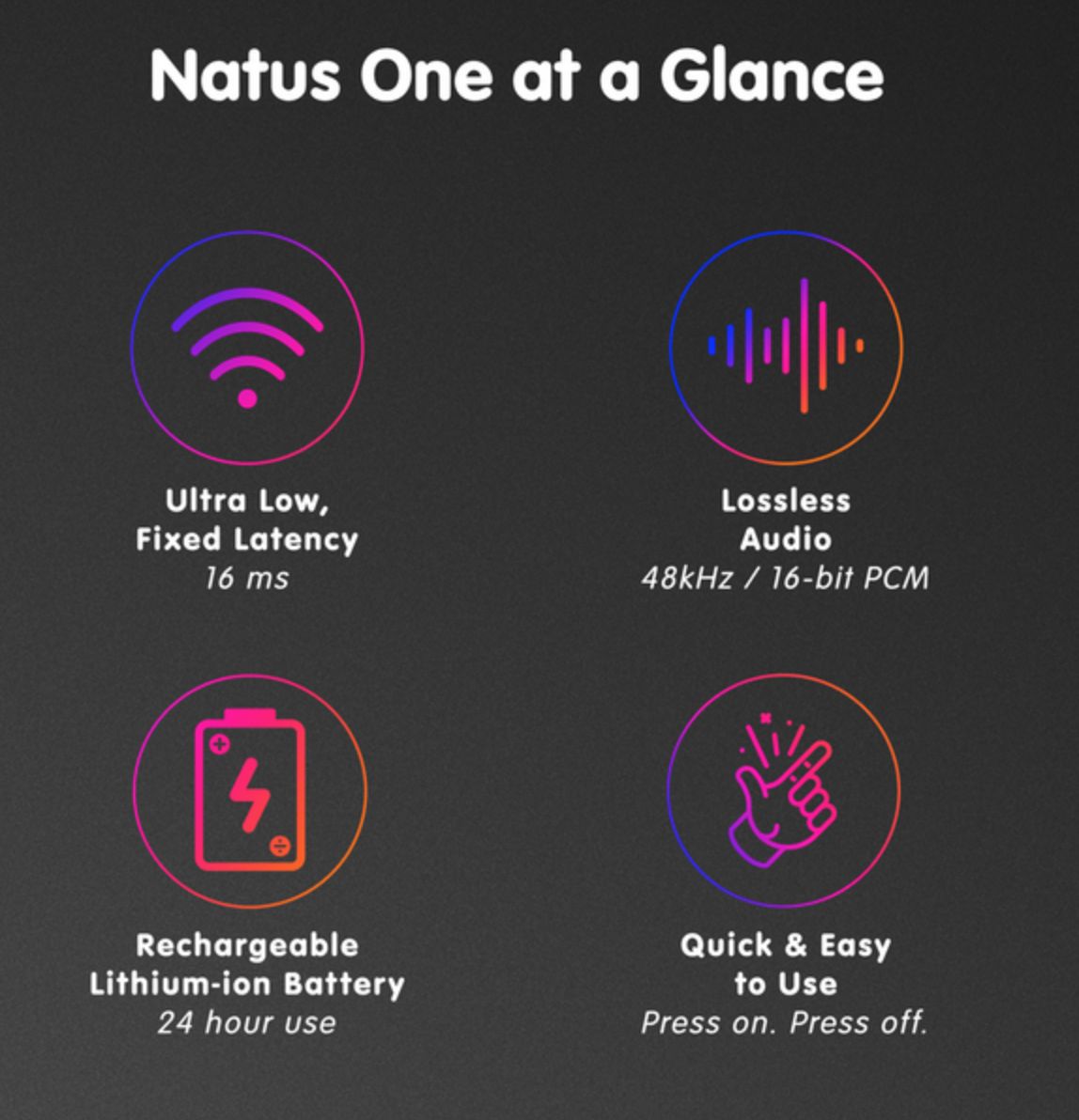 "DJs and home studio users have never had viable wireless headphone options. Bluetooth headphones are unusable due to the very high latency (150ms), and wireless stage in-ear monitor systems used at concerts are typically too complex, too expensive, lacking in audio quality and have only a few hours of play time.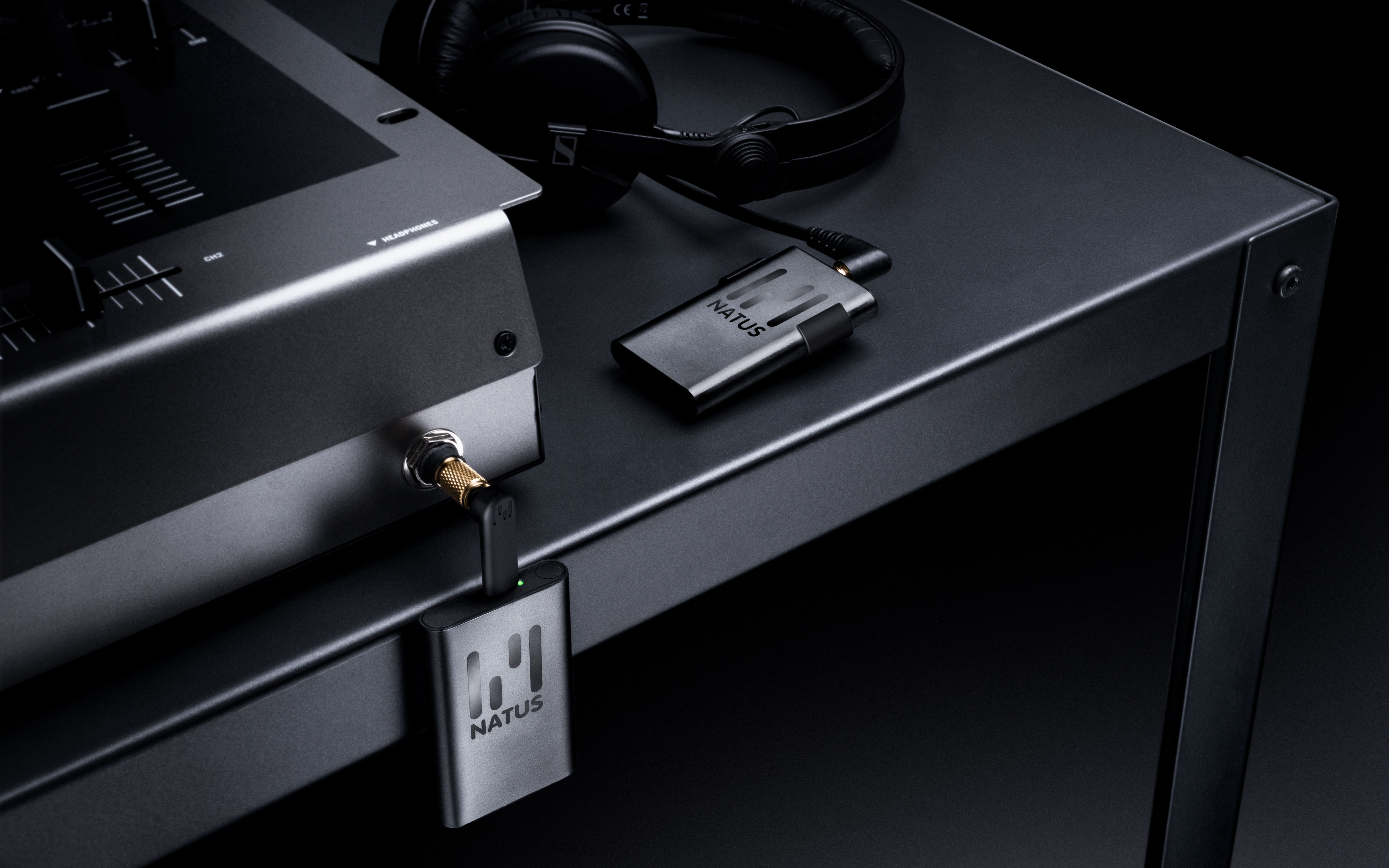 Natus One solves this problem and the result is a wireless system that feels as solid as a cable. It works with any headphone. Natus One consists of a transmitter that is connected to the user's mixer or other equipment, and a slim receiver that fits in the user's pocket. It offers a digital link with CD quality audio, only 16ms of fixed latency, 24 hours play time on a single charge and minimum 30ft/10m range."
"All DJs at some point in their careers have been caught in their headphone cable or have forgotten that their headphones were around their neck, resulting in broken mixers, cables and headphones. For home studio users, being able to move freely - working on gear not easily reachable without being tethered to an extension cable, is simply liberating and the result is a better creative process. "We truly believe that the mobility enhances your creativity and spontaneity whether behind the decks or in the studio" said Tino Soelberg, founder of Natus Labs.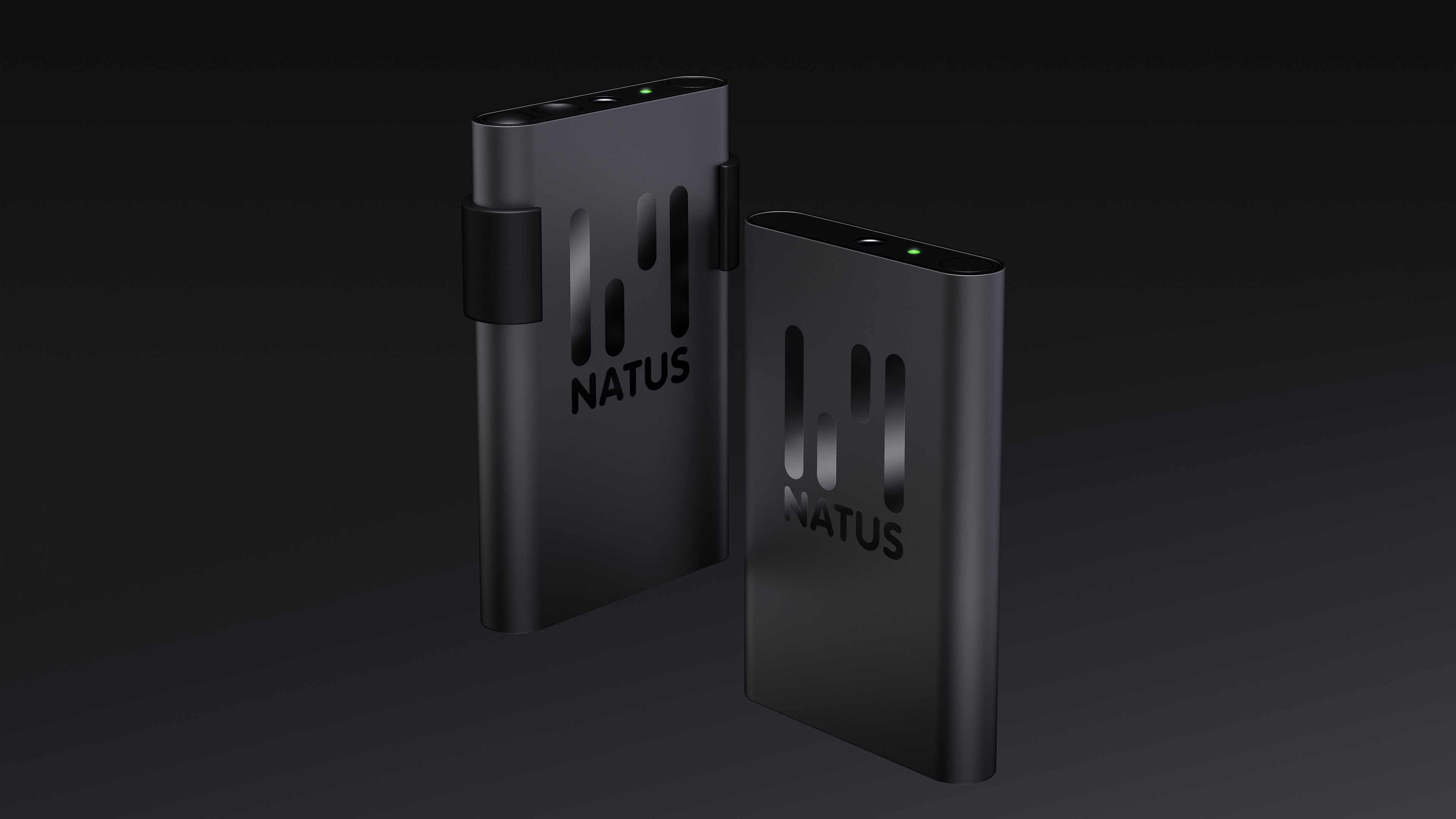 Natus One has been developed and tested extensively with some of the world's best technical DJs like DMC US Supremacy 2018 Champion, DJ Toltech and former DMC World Champion, DJ Noise to make sure that it meets the needs of even the most hardcore battle DJs."