Is This A Sneak Peek Of A New Teenage Engineering PO Synth?
Teenage Engineering's Pocket Operators are popular synths. These diminutive portable digital synths pack a lot of power in a small playful form factor. And perhaps there's a new one on the horizon?
Eagle-eyed Danny Klein spotted a photo of a bunch of Teenage Engineering synths on a table. No biggie there, right? Except amongst the different Pocket Operators, OP-1 and OP-Z is someting that is possibly new... the Pocket Operator Speak.
Take a close look at the pocket calculators and you'll see some with the word "Tonic" referring to the recently released PO-32... and another that appears to have the word "Speak" on it. Could this one be a new Pocket Operator synth?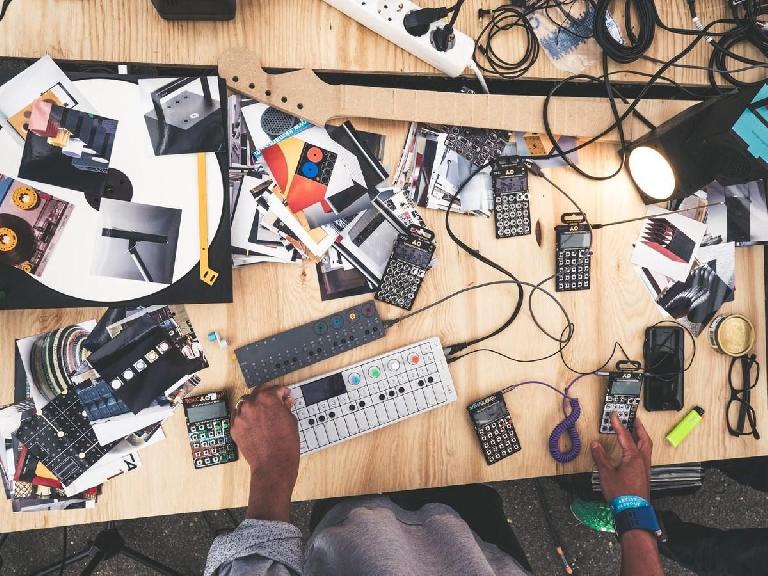 The source of the image is from reddit.
If this is indeed a new synth we'll dig and find out all the details as soon as we are able to. If it is some kind of speech synthesis / vocoder-style synth it would be a great addition to the PO family. And who know, like the PO-32 Tonic, this one could interface with software to enhance its use too. But we don't know. So, we'll leave its functionality and prupose to your imagination.