Is the EHX 95000 by Electro-Harmonix A Multi Track Tape Killer?
This performance loop laboratory looks to take looping and live performance to a whole new level. Loopop's video review shows you how it performs...
Our friend Loopop has been hard at work exploring more of the latest hardware and producing cool videos about it. This time, he's hands-on with the Electro Harmonix EHX 95000, a "performance loop laboratory" in hardware format. Check out his quick video review below.
"The Electro-Harmonix EHX-95000 is the latest in its series of multi-track loopers. The concept behind these loopers is simplicity, and for the most part, knob per function.

Electro-Harmonix were clearly going for scale here: the EHX95000 can live loop into 6 mono tracks, which can be used alternatively as 3 stereo tracks. It also has a seventh "mixdown" stereo track that can live record all 6 mono tracks, including their level and panning motion, and mix them down into one stereo track, freeing the 6 tracks for even more live looping.

Each of the tracks has its own dedicated level control, and the six mono tracks have panning control as well. Panning can be used to separate your tracks in the stereo field, but also, as I show in the video review, as a performance tool to send each track through a different external effects chain."
Features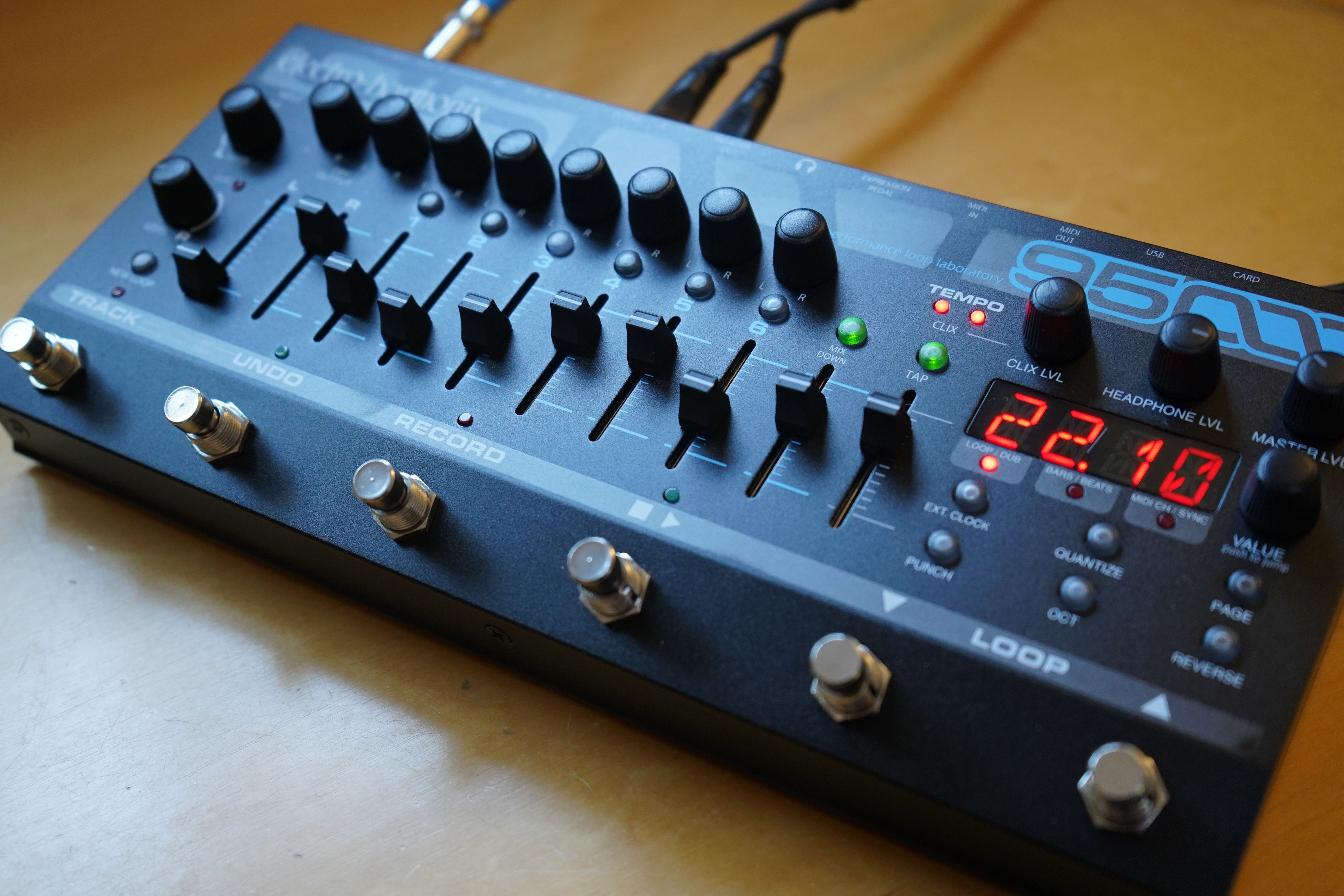 Import / export .WAV files to MAC or PC via the built-in USB port
TAP Button allows you to set loop BPM
Quantize or non-quantize (free running) recording modes
Speed adjust over a 2-octave range
Overdub or punch in / out recording
Reverse playback and recording
Loop progress may be displayed in Bar/Beat format
Expression pedal control over loop volume
Left/right outputs, Monitor Out, Headphone Output
EHX 9.6DC-500 PSU included