The title says it all really. But don't be put off by the idea of a mediocre, all-in-one, musical instrument experience. The Artiphon Instrument 1 does look like an instrument I'd like to pick up and play, partly because of its flexible multi-instrument approach, partly because it looks drop-dead gorgeous, and also because the focus is on expression even for non-musicians.
The Atriphone Instrument 1, developed in Nashville, TN, is currently doing very well indeed on Kickstarter. With 40 days to go they've exceeded their goal of $75k by double.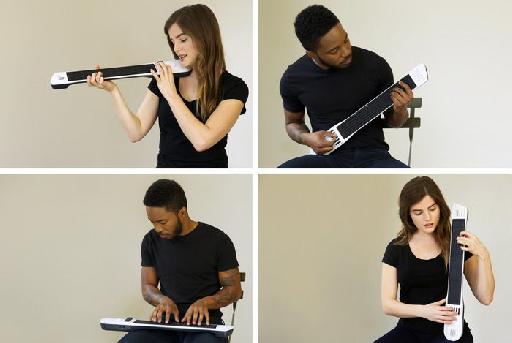 Artiphon Instrument 1.
Here's a short summary of the Instrument 1's features along with a link to the Kickstarter page.
Play any instrument, style, and sound with a single device that connects directly to your smartphone, tablet, or computer.

Our patented multi-instrument technology transforms the INSTRUMENT 1 into a guitar, violin, bass, piano, drum machine... it's any instrument you want it to be.

Plug in and play 100's of apps like GarageBand with universal musical gestures: strumming, tapping, bowing, sliding, and more.

Digital string-like interface works with any MIDI-compatible software.

The unique ergonomic design can be held in multiple positions, and is fully ambidextrous.

Design new instruments and custom tunings via the Artiphon companion app.

It's compact, portable, durable, self-powered, and simple.

Designed and engineered in Nashville, TN.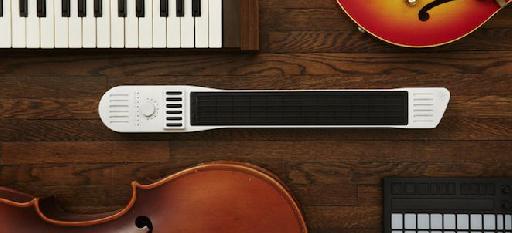 You can play all these styles of instruments in one? Bring it on...
Kickstarter: https://www.kickstarter.com/projects/artiphon/introducing-the-artiphon-instrument-1