The team at Arturia is doing everything right. Their hardware, FX plugins and software instruments (including their amazing V series) are some of the coolest music tech out there. And their original soft-synth, Pigments 3, does not disappoint!
Subtractive synthesis, Wavetable, Additive, FM, Sampling, Granular
Arturia's Pigments 3 can do it all! Pigments 3 is a real sonic powerhouse, and clearly one of the most versatile software instruments out there. We've been exploring this synth for a few weeks now and believe me, it's real deep! That's why we recommend this on-demand Video Manual. So now you, too, can explore this powerhouse synth inside out in this 2 hour 22 minutes course with sound design pro Rishabh Rajan.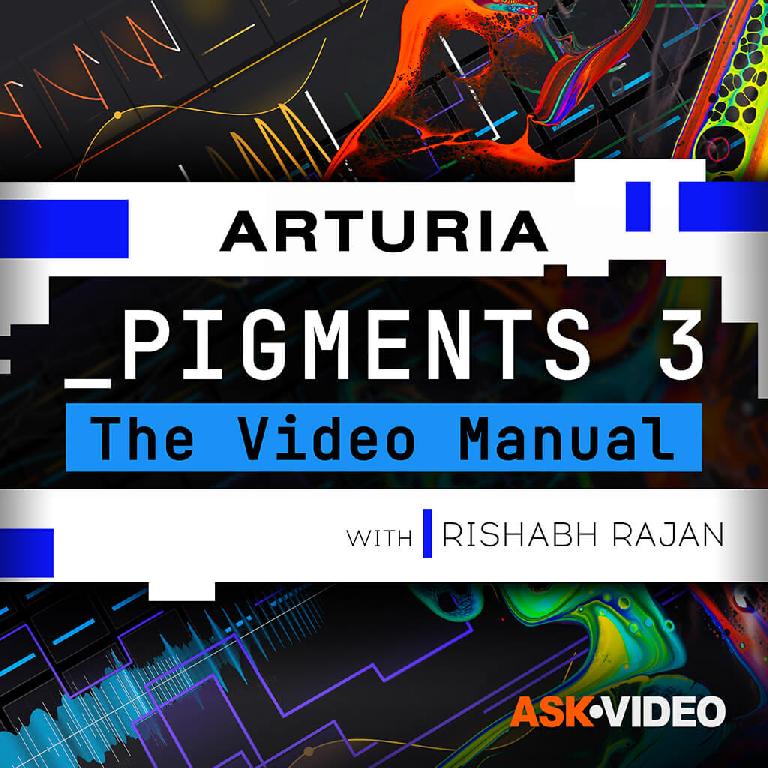 The best PIGMENTS 3 course.
Complex sound design is what PIGMENTS 3 is all about!
The course starts with an overview of Pigments 3, where you are introduced to the user interface and main features of the instrument.
Course intro:
Next, all the different synthesis engines are explained in detail: Analog, Wavetable, Sample, Granular, Harmonic and Utility.
The Harmonic Engine:
Then there's the very flexible filter section, and the powerful modulation options (including the unique Function and Random Generators). You also learn about the arpegiator and sequencer, the effect section and a rack full of audio goodies. The course concludes with Rishabh constructing a complex sound design example of his own demonstrating the techniques you learned.

Massive is a great synth but hey, if you are looking for something a bit newer (and more fun to explore) we highly recommend Pigments 3. BTW, we only make courses on products that we truly believe in and this synth turned us into true believers! So watch in this 22 video course and see how PIGMENTS 3 can bring new colors to your music.