If you're into live Tech-House chances are you've come across Noah Pred's productions and performances. His dance-floor brand of soulful and sophisticated techno has earned him critical acclaim across the globe. As well as being a sought-after techno DJ, he is also an Ableton Certified Trainer and runs Thoughtless Music.
I caught up with Noah as he applied the finishing touches to his new macProVideo.com training video, 'Hooked on Racks,' to find out more about the man behind the music, his studio setup and what he's got in the pipeline.

Noah has also created a FREE 'Mega' Instrument Rack for all you Ableton users! Yes, that's right, it's free! Find the download link at the end of this interview.
RS: Hi Noah. Great to have the opportunity to interview you. Can you tell us about your musical background?
NP: My parents started me on piano lessons when I was 8 or 9, but by the time I was 12, I had insisted on switching to guitar. Not long after, I was playing bass and guitar in local bands and compulsively recording 4-track demos when I got home from school.
RS: What was your "lightbulb" moment when you realized music was something you wanted to pursue professionally?
NP: I think I was 16, and it was the very first time I heard electronic music in a proper context: I was hooked. Having already composed so many of my own songs, I knew I was capable, and the allure of a whole new medium'"new instruments, new techniques'"was irresistible.
RS: You've lived in various parts of Canada plying your trade and seem to have settled in Toronto. What drew you to this city? How is the electronica scene different to the West Coast and Montreal?
NP: My main DJ focus is on techno and tech-house, which is a lot more widespread and embraced out east. Toronto is a bustling, multi-cultural metropolis with a rich and storied musical history through many different genres. Having a community of people that are so knowledgable about quality music really helped draw me here.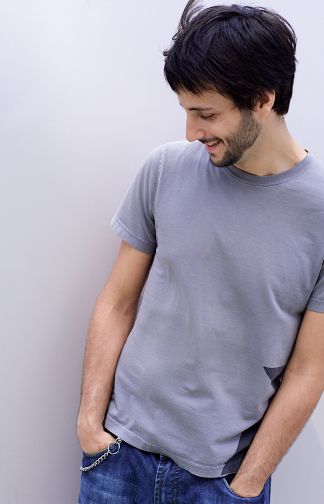 Noah Pred. Happy in Toronto.
RS: Your live sets are well known for their atmospheric tech-house vibes. How would you describe the music you're making these days?
NP: The name of the game is trying to make people dance while employing fresh techniques and a unique sound; there's very little excitement for me in doing what's been done before. I also have a new project, Solvoid, that's focused on my own take on the whole "future bass" movement, building off syncopated two-step rhythms and taking strange tangents from there.
RS: Cool. Can you tell us about the hardware and software you turn to most in your studio?
NP: My own setup at home is almost exclusively virtual and controller-based, with the exception of a Waldorf Blofeld and a Korg Kaoss Pad 3 for external effects. Everything I do '"arrangement, editing and mix-wise'"I do in Ableton Live, with the help of plug-ins primarily from Native Instruments, iZotope, Wave Arts and Rob Papen.
RS: And what about when playing live? Is it Ableton all the way? Why?
NP: When I do a live set, of course I'm using Live: the flexibility is unparalleled and the controller interfaces have finally caught up to the capabilities of the software. However, when I'm doing a DJ set, I prefer CDJs. I used to use turntables, so I enjoy the kinetic quality of mixing. I spend enough hours every day staring at my computer, so it's something I prefer to avoid doing on stage if I can.
RS: Is there a difference between how you set up and prepare yourself (mentally) when playing a DJ set or a Live set?
NP: It's a completely different technique and approach between the two, so yes, of course. Both are improvisational, but in completely different ways. If anything, the DJ set requires more intensive listening to really familiarize myself with new material, whereas the Live set requires more practice, going over controller configurations and honing the transitions between different segments.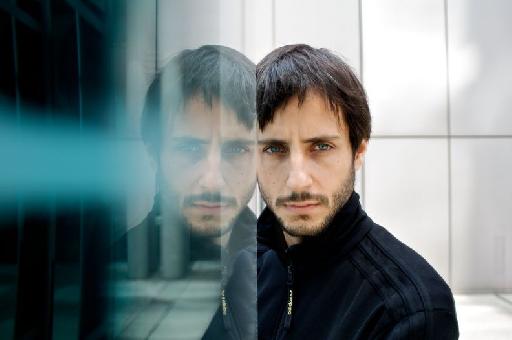 RS: We're thrilled to have you on board at macProVideo.com with your new Ableton Live tutorial, "Hooked on Racks". Can you tell us what people can expect to learn in this title?
NP: Racks are one of the most powerful yet often underutilized features of Ableton Live. There are four types of racks: Instrument Racks, Audio Effect Racks, MIDI Effect Racks and Drum Racks. In this tutorial we look at the first three types of racks, excluding Drum Racks: how to build them from scratch to create your own unique sounds, parallel effects and musical tools, and how to implement the macros for maximum controllability. Of course, all these different types of racks can interact and integrate with one another in myriad ways, so we look at that as well.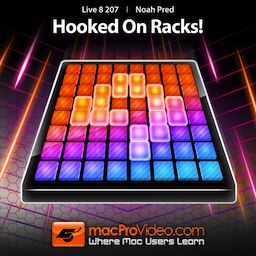 Live 8 207 - Hooked on Racks by Noah Pred
RS: And you've included a Free Instrument Rack for every reader. That's very kind of you! [Link at end of interview]
NP: Yes, just a taste of what we look at in the tutorial: a rack that includes MIDI Effects, Audio Effect Racks and an Instrument Rack all-in-one to create a dynamic sonic instrument.
RS: I'm looking forward to checking it out! So, as an Ableton Certified Trainer, how did you find transitioning from teaching face to face to teaching over video?
NP: I did find it a little strange at first without an actual human to interact with directly, but regardless of medium, I always try to put an emphasis on clear communication.
RS: What have you got planned (music-wise) over the coming months? Any new releases or collaborations in the works?
NP: Future Culture is a new project I've been working on with a friend who also produces as Beton Brut. He's got an amazing collection of vintage analog gear but uses Ableton Live as the mainframe to control it. So, over the past year we've recorded a whole bunch of jam sessions that we'll be editing down to finished compositions in Ableton over the winter. Besides that, there's the Solvoid project I'm working on, a slew of remixes, and as always, running my label, Thoughtless Music.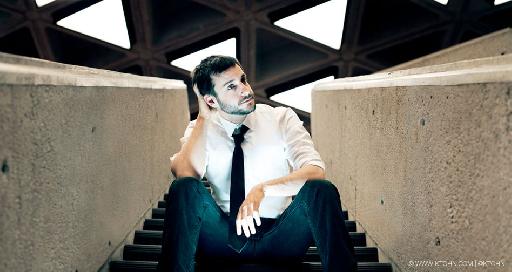 RS: What advice would you give to upcoming artists and DJs hoping to move from their bedrooms into music as a profession?
NP: Don't rush it: take time to develop your own unique sound, and build your relationships in the industry without the pressure of trying to accomplish too much right away.
RS: What do you do in your life outside music to chill out? (If it's ever possible to separate the two!)
NP: It can be hard to separate. I often need to discipline myself more to NOT do music stuff than to get things done in the studio. That said, playing basketball, riding my bicycle, getting out for a good hike, reading quality fiction, cooking up fresh food and sharing quality time with my friends are some of my favorite ways to pass time when I'm not immersed in music.
_____
Find out more about Noah Pred:
and check out his new Ableton Tutorial-Video: Hooked On Racks here!
MPV Hub Free Ableton Live Instrument Rack

This on'e for all you Ableton Live users out there! It's an instrument rack that includes MIDI and audio effect racks. It features many timbral possibilities, musical tweaks and effects, all in one. To use it, add it to your Ableton library and open it via the Device Browser. Alternatively, double-click to open it directly in Ableton.. Enjoy!

Download the MPV Hub FREE Ableton Live Mega Rack created by Noah Pred