In the first of the macProVideo.com Interview series I popped behind the scenes and caught up with Steve Horelick, VP of Audio Products over Skype. It's always a pleasure talking to and gleaning information from Steve H. He is one of those rare people who is not only a hugely talented and famous composer, Logic Trainer and Video tutorial Trainer and Producer, but also a genuine all round nice guy!
In Part 1 of this interview Steve opens up and candidly shares his insights on Logic's Environment, live performance vs recorded music, scoring for TV/Film and Computer games and getting ahead in the music industry. This is truly a one-off opportunity to discover more about Steve H than ever before.

Hi Steve! Thanks for agreeing to do this interview.
Hey, Rounik. Thank you.
Most of our audience will know you as, Steve H. - the authority in Logic Pro training. What do you do musically when not producing tutorial-videos for macProVideo.com?
Lately, I've been doing a lot of live performing using Logic and using my collection of controllers. I'm totally into alternative controllers these days. Actually not only these days, I've always been in to them, it's just that these days there are so many wonderful choices out there.
So, for instance I've been working with a wonderful musician, Jordan Rudess, who is the amazing keyboard player of Dream Theater. Jordan is also into alternative controllers so the two of us get together and do some cool avant-garde, if I can use that word... explorations of sound. I use Logic's Environment to generate soundscapes, and Jordan acts as a soloist and we have a good time making incredible music.
As a matter of fact you can find some of that music here. More on that later...
So, what controllers do you use?
All different kinds of controllers... I'm not in to the traditional black and white, plastic keyboard controllers. One of my favorite controllers is the Zendrum. It's made in Douglasville, Georgia by this little company called Zendrum. It's basically an amazing instrument maker, David Haney, in his home workshop who designs and puts together these incredibly playable and musically sensitive controllers.
It's a beautiful shaped slab of exotic hardwood covered with these little black pads on them. And unlike a typical drum pad where you have to press down on the pads to get different velocities, these pads have a piezoelectric microphone under each one of them. So instead of having to press in on something to get different velocities you just have to touch it as though you were touching the skin of a drum. This makes them extremely responsive and whenever a controller is responsive it's wonderful to play.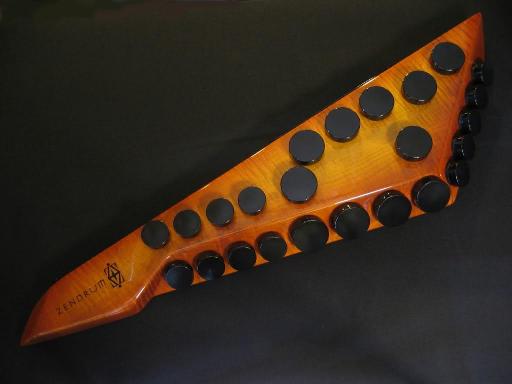 Some of my favorite Logic TNT3 tutorials you've created show users how to create generative music in Logic's Environment. What do you use them for?
Well, lately I've spent so much time working with macProVideo.com in terms of creating tutorials and producing tutorials for others that I have to say I've been using them mainly for live shows. I have also created scores for a couple of games with them. But you know for me, Rounik, these days I'm really keen on the concept of music as ephemera - existing only in live performance and not being recorded. I know it sounds strange but I'm totally into live performance right now.
Do you record any of your live performances?
I personally don't. Sometimes other people do. Jordan Rudess and I just did a Masterclass in performance at Purchase Conservatory of Music, which is the Music Conservatory for the state of New York. And they did videos, 3 camera shoots, a Pro Tools recording of everybody's feeds. Jordan has three or four different instruments including a Grand Piano that he records and everything for me comes out of Logic so... yeah, we ended up with a 12 track recording! Perhaps for me to say it's just ephemera is my own little delusion (laughs). And then there's 12 people in the audience recording on their iPhone's, their Zoom's and whatever else they have to hand.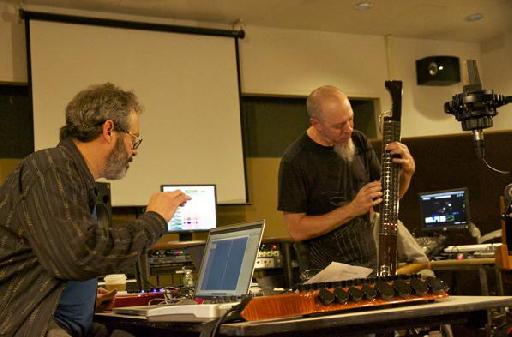 It's ephemera to me at least... But it's also ephemeral in the way that although there is a set score and form to it, every time we perform it, it's going to be completely different specifically, but, generally you'll always know it's the same pieces of music.
Listen to music from the performance here.
You mentioned games for the iPhone. I recently tried out the game Drop7 on my iPhone, which you composed the soundtrack for. Pretty addictive! What is your creative process when it comes to composing music for TV, Film and Games?
They're all a little different. Most of my experience is composing music for TV. I scored hundreds of TV shows over the 25 years that I was scoring for TV. I'm no longer doing that right now. I hit a level of burn-out after about 350 half-hour episodes.
But scoring for TV... the process always starts with the script. If there's any music in there that they need before they shoot, then that has to be produced before the shoot obviously. And then from that point on, scoring music is all about hearing and listening to what you're feeling, watching a scene... for instance a dramatic scene without any music, without any sound effects, or any kind of audio post-production and sometimes without any video post-production. Then starting to hear things, starting to feel things, starting to understand what the director's intention was... and then seeing what the actors are doing, what the script is saying and turning those feelings in to music.
Because basically that's what music is, right, it's all about feelings.
So how does this process translate from scoring for TV/Film to scoring for computer games?
Well, computer games are very different. The one's I've done are not the big, dramatic games that are much more like feature films. I've done these small handheld, portable and Flash based games. These games that I've worked on, like Drop7, which you can get on the iTunes store, you're absolutely right in saying it's very addictive! I've had a lot of people call me and say "I wish you hadn't written the music for that because I can't put it down!"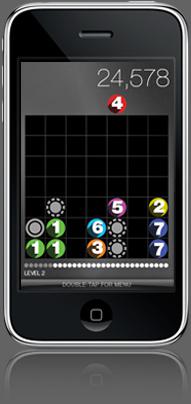 And there's another one that's online called, ChainFactor. You can play it for free at chainfactor.com. That was created for a very popular TV show here in the States as part of an episode that had something to do with games... it was pretty crazy... um... I didn't answer your question though! (laughs)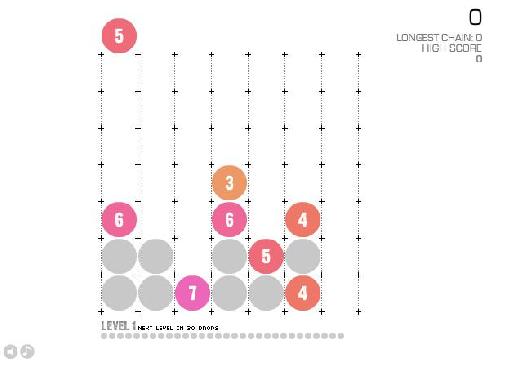 ... These games are really about energy. The producers wanted an energetic, minimalist track behind the game. They were very much in love with my live performance stuff. So both of the soundtracks for Drop7 and ChainFactor were derived from my live performance... patch... shall we say, or project that was created in Logic's Environment.
Being from the UK, I didn't grow up with the TV Show "Reading Rainbow" (for which you were nominated for an EMMY). But I believe it was/is a massive success. Is it still going?
No, Reading Rainbow went off the air in Autumn 2009. Over that period of time (while it was on air) I composed original music for every episode. That was about 175 episodes.
That success must have had a huge impact on your career, right?
Absolutely, because the opportunity appeared when I was quite young really. If you consider that I wrote the theme song with my partner Janet Weir and our collaborator at the time, Dennis Kleinman. We wrote the theme song as a competition. They had asked ten or twelve different music production companies. I had just come to New York in 1978 and built a recording studio. I was quite inexperienced. However, I did have an arsenal of interesting synths. For example, I had a Modular Buchla Series 200 Electric Music Box system and with that and my creative energy and my wonderful partner Janet Weir, who is now my wife, we wrote a very simple and wonderful little theme song. For some reason the producers selected it in the competition. That changed my life because I had never written music for a TV show before.
How did that alter your musical direction at that point?
At that point I was trying to write music for commercials and was performing live in my band called "The Electronic Art Ensemble" - which was a bunch of guys with modular synths and acoustic instruments that were processed, and noise. We toured and played parks and museums and we actually played Carnegie Recital Hall and all the clubs in New York and up and down the East states and into Canada, playing crazy noise music. That's what I was doing... and then suddenly I was scoring music for TV Shows (laughs!)
It's one of those things, I was told, especially as a young composer, don't say no, don't refuse a job. Even if you've never done it before, say Yes and then work with great people who maybe have done it before and can help you along.
And what's your advice for composers who are trying to get into the Music for TV/Film area of the industry?
Start living it, breathing it and eating it. Do everything you can to go and meet people who are doing it. Take courses. In today's world it's hard because our virtual communications are not quite the same as going there and hanging out and gaining trust in person. Although there's a lot of virtual communities where you can go and do things... there are still places where people go to meet physically. Whether they be lectures, demos or hanging out in a bar or a pub on Thursday nights because that where the song writers are. Constantly get out there in the world, meet people, start collaborating. And never say 'No' to a project. That would be my advice to a new composer.
Watch out for Part 2 of this interview, coming very, very soon to a blog near you!