Tom Salta is an accomplished composer and producer for games, TV & film and popular artists. He has worked tirelessly over the past two decades to establish himself as the go-to guy for music for media. Most recently, Tom has focused primarily on composition for games and has accumulated a healthy list of AAA tittles with no end in sight. In this interview, we focused on his recent accomplishments in game scoring.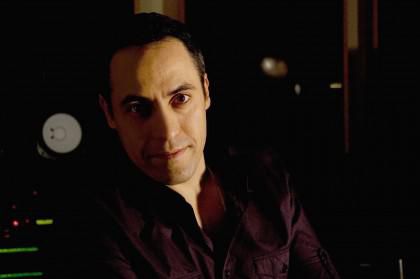 Tom Salta
Ask: This year, you won a G.A.N.G award for best original soundtrack for Halo: Spartan Assault. Were there any outstanding technical or creative challenges in being the main composer on these projects?
Without a doubt. The original sound of Halo: Combat Evolved is like sacred ground for me. I put a great deal of effort into creating a score that completely respects the legacy of the Halo sound, while at the same time creating something fresh and new that the fans would enjoy.
So, as you can imagine, there were lots of challenges. Firstly, this was the first time that I scored a franchise where the original sound was established by another composer and not just any game, but some of the most popular and recognizable music in video game history. Secondly, we had to figure out a way to bring back the familiar feeling of the original Halo games in a way that would support this new top-down shooter perspective, complete with the unrelenting action that's typical of a top-down shooter. Thirdly, we didn't have the big budget that the main Halo games had, so we had to create a big budget sounding score without the big budget. And lastly, it all had to sound amazing on those tiny little speakers in mobile devices. So, it was definitely quite a challenge to say the least.
Rumor has it there are some more Halo titles in the works that I'm involved with, but I'm not allowed to discuss any details yet'