Interview: Tez Cadey, Producing Real Drumkits With Electronic Beats
French producer Tez Cadey has racked up over 800 million international streams of his single Seve, and he's just getting started. We spoke to him about how he approaches music, performance and more.
Tez Cadey is a French producer and DJ that creates an assortment of melodic and proudly authentic music. A self-confessed music geek, he draws his influences from personal favourites in the field including Avicii and Kygo. Earlier in his musical career, his single Seve reached upwards of 800M streams worldwide and has been certified 16x diamond internationally. The track also garnered huge support in the notoriously hard to break market of China. Not far behind is another prevalent tropical house leaning anthem that features Julia Church's vocals, Walls (Summer Mix). We caught up with him to talk tech, composition and the state of the music industry.
AskAudio: Tell us how you got into making music.
Tez Cadey: It kind of started accidentally. I was still a kid and had just fallen in love with electronic music. I wanted to get involved with it in any way I could. DJing would have been my first choice at the time but I didn't have the money to buy decks... so I thought to myself, if I can't play songs maybe I can make some. I downloaded a DAW and tried it. The tracks were pretty awful for the first two years but I had so much fun making them. I was hooked!
AA: I hear you're using FL Studio? Is this still the case? What attracted you to this DAW?
I've used FL Studio for almost 7 years. I moved on to Ableton Live not long ago but I still go back to Fruity Loops from time to time. The workflow is just so fast compared to other DAWs. If I have an idea I can instantly put it down and get a result. But the sessions in FL can also get quite chaotic. I think it's the main reason why I switched. It's a great tool and it's easy to be creative with it but things can quickly get out of hand.
AA: Tell us about the other hardware and software you use
It really changes from one record to another. Some songs are produced with a lot of in-the-box plugins. I use mostly the NI Komplete and Arturia synths suites for this. The Arturia Prophet V is often my go-to VST when I start a session.
Analog-wise the Roland Juno 106 and Moog Little Phatty are never far away, as are my Stratocaster, Les Paul and jazz bass. I also love playing around with smaller "toy" synths like the Korg volca series and Roland Boutique's TR-09 and TB-03. I don't record them that much but they make the creative process a lot more fun!
Everything then goes through an RME Fireface 800 and comes out of a pair of Focal Alpha 50 speakers.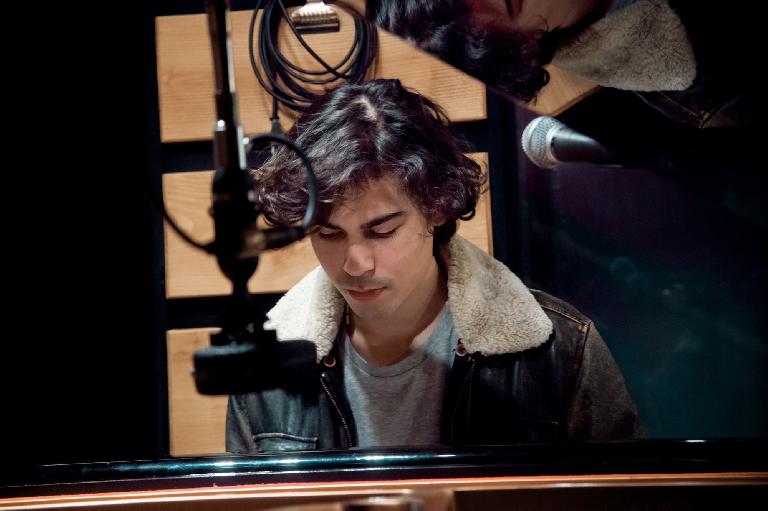 AA: Your latest single, 'Your Way' (which is really beautiful btw!) fuses live recorded drums and electronic drums. What was your rationale behind this?
We wrote "Your Way" together with my friends from Yarosslav. I think the whole arrangement and composition was done in a day. But I was getting tired of drums always sounding very linear in electronic music. The whole concept behind the album production was to give life back to a record that had been created on a computer. I wanted to not only have the textures and sound of a live recording, but also its mistakes, its randomness.
AA: What were the challenges involved?
One of the hardest parts was that once we had re-recorded the album in the analog domain, I had to bring it back to feeling electronic. It had gotten to a point where it felt more like a pop-rock album than a dance one. So I did the opposite work. Except now all the elements weren't perfectly timed. Layering every live percussion with its electronic correspondent was done by hand because using triggers didn't work. It was a real headache.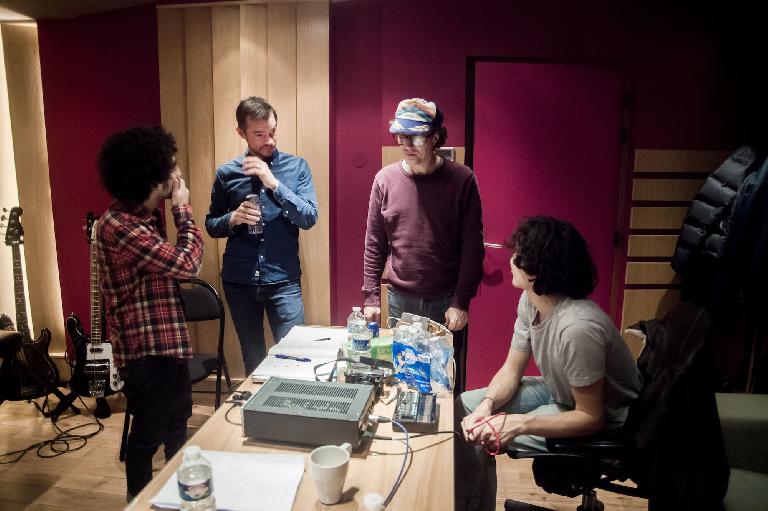 The other big challenge was noise. I was obsessed with noise during the making of the album, constantly recording buzz, white noise, making random glitches, over-editing and processing small bits of audio and filling every blank space I could with it. I ended up overdoing it so much I had to spend the last two weeks removing most of it because the album had become unlistenable. In the end I think it's what gives the record this over-processed and "collage" feel. So no regrets.
AA: What tips can you share on recording a drum kit and mixing live drums and electronic drums?
I was lucky enough on this album to be surrounded by talented musicians and producers who helped me with the recording process and final mixing. Thanks to them I learned a lot in the recording studio like how to mic a drum kit or how to tune it. I'm not sure I know enough about recording to share a valuable tip though!
When it comes to mixing live and electronic drums together I think it really comes down to what you want for your record. For this one I wanted a live drum groove and sound with the power and consistency of electronic drums. So it was all about giving the right space to each element with EQs, the upper frequencies going to the live drums and the lower to the electronic, and then gluing them together through compression. Using reverb sends can also be a nice subtle way to blend live and electronic elements together, putting for example the wet signal of a 909 hat with the dry signal of a recorded hi-hat.
AA: What plans do you have for 2018/19? When will the album drop and are you embarking on a tour?
2018/19 is going to be a busy year for me. The album will be dropping on the 2nd of November and I can't wait for it to come out. There was the question of going on a tour as a live act to play the new songs from the album. But I feel my work in the studio isn't done yet. I also miss the DJ touring in festivals and nightclubs. And there aren't many songs off the album I can play in my sets for these events. So my main focus for the following months will be going back to my dance roots.