Nick Douwma, better known as Sub Focus, has been on the very cutting edge of "EDM" since his first release back in 2003. Based in UK, Nick's music has gained worldwide notoriety by weaving together a diverse range of contemporary genres to form his own unique sound. Following on from his repertoire of catchy underground singles, Falling Down and Out the Blue have also crossed over into mainstream popularity. And the released of his current single, Tidal Wave ft. Alpines look set to follow suit.
As Sub Focus, Nick embraces the world of technology and employs it intelligently into his live performance sets. We caught up with Nick to chat about his musical background, inspirations, production techniques, and how he incorporates iPads into his live shows to not only control his music, but also lighting and more.
Check out Tidal Wave ft. Alpines (latest single by Sub Focus) here.
MPVHub: Could you tell us about your musical background, and what really got you into making music?
Sub Focus: I was really into rock music as a kid, and I started playing in bands when I was really young. When I was about thirteen I got hold of some production software on an old Acorn computer (a long, long time ago) and I started playing around with that. I started to use the music software partially to be able to write down ideas. I wasn't actually writing ideas for the band, so it was initially a sketchpad for that. The software was quite funny you had to use classical notation, like putting notes on staves. I was trying to use this with breakbeats, it was quite odd. Initially, I started doing it just to write down ideas, but at the same time got into groups like The Chemical Brothers and The Prodigy and that was how I got into dance music.

MPVHub: What gear are you using now in the Studio?
Sub Focus: I currently use quite a mixture of different stuff. I actually use PCs for production. I've been considering switching to Mac, but some of the plug-ins that I use for are PC only. That said though, I use Macs for all my live stuff so I kind of use a little mixture at the moment. For my productions, I use Cubase although I experiment a little more in Ableton Live now. Ableton is basically the core of what I use for my Live stuff. I also use iPads running custom-made software made by Liine. They basically took over this platform called Lemur that used to be an independent touch-screen manufacturer just for music application. Now they've taken it over and done some really cool stuff with it for iPad. I've had some bespoke patches made for me to use during my live shows which allows me to do things I could never do before.
MPVHub: What do you enjoy about using iPads for music?
Sub Focus: Basically, the really cool thing about the iPad, it may sounds kind of obvious, but you can change the interface whilst you are using it. Before I started using the iPad, I was using things like 8 x 8 button-grid controllers to play drum patterns, chop up samples or things like that. The problem with that is you can't change the amount of buttons on the grid. When I'm using the iPad for step-sequencing or sample chopping, I can change what the grid is, which is especially useful when using different time signatures. The iPad definitely opens up a hell of a lot of possibilities for live music applications that I wanted to do for ages. It's been really cool to be able to realize a few of these, thanks to the iPad!
MPVHub: It sounds like you really like 'producing' on stage as opposed to just DJing in a playback style...
Sub Focus: Yes. The live shows I do are not DJ sets. I do separately DJ at different events, but these sets are really about taking all my songs and remixing them on the fly. The major things I'll be doing is layering played parts on the top using a keyboard, but also changing beats or using step sequencers to create beats on the fly. It's quite creative and it's something I've been sort of striving to do for a long time. I've done these kind of shows for a few years and I'm just starting to get close now to what I've always wanted to do. It really changes the music a lot and Liine and iPad have really helped with that.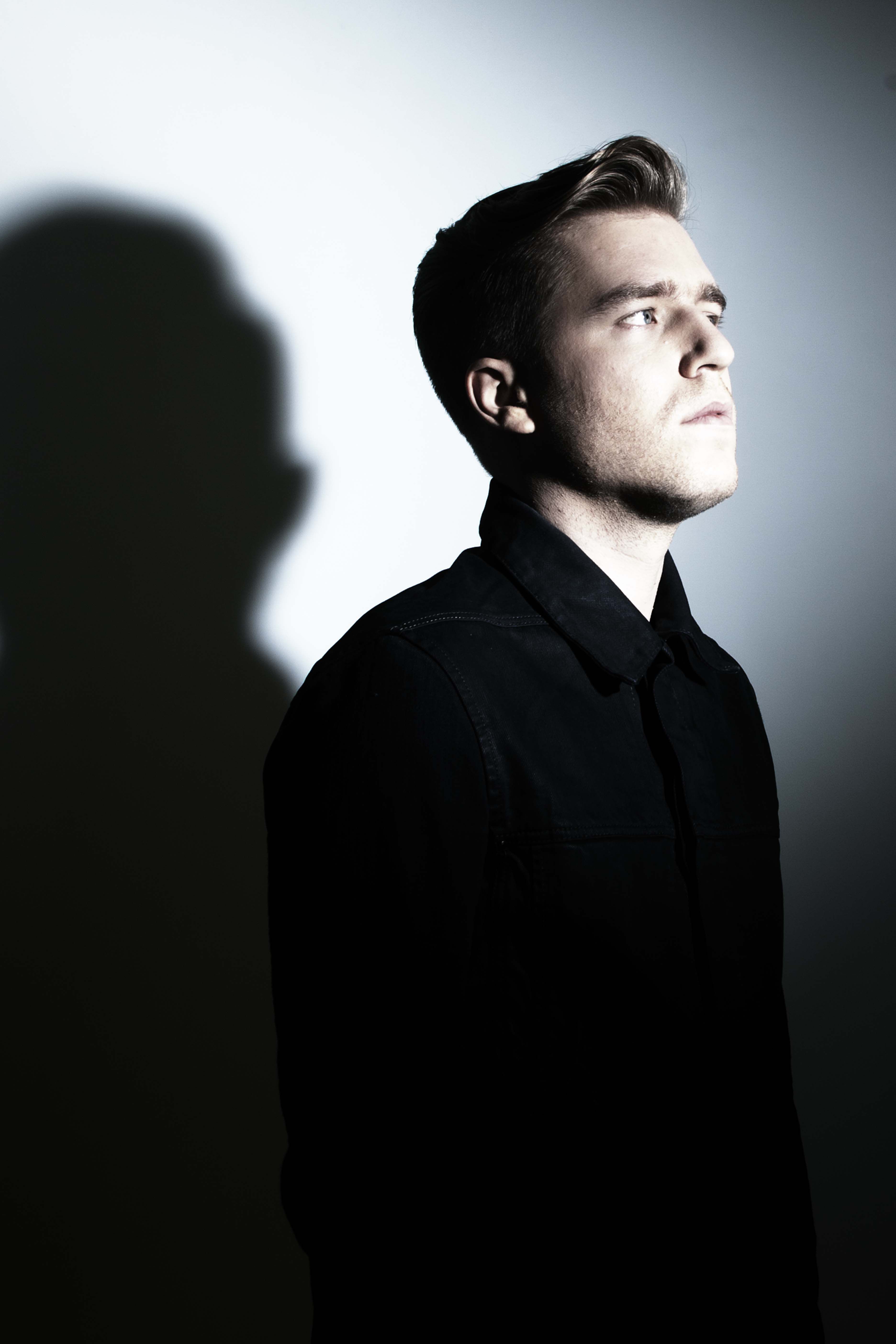 Sub Focus: "The iPad definitely opens up a hell of a lot of possibilities for live music applications."
MPVHub: How many iPads do you use on stage?
Sub Focus: I'm using two iPads so I don't have to switch between different software on each one. I connect them wirelessly. It just means I don't have to switch between the two bespoke templates for the Liine Lemur app that I had made by Liine for me.
MPVHub: So, that's all about controlling Ableton. As the iPad continue to mature as a musical platform, do you foresee a time when you will just be using the iPad as a stand alone platform?
Sub Focus: I'd love to, yeah. I'm really excited for the day when one of the major software platforms for music making is on iPad. I think there's a lot of sketch style apps, like GarageBand that works really well on the iPad, but it would be really fun to create music using Ableton Live, Logic or Cubase on iPad. It's just very fun making music on something you can hold in that way and use to manipulate sound too.
There's a few things on my wish list for the iPad. For example, I'd love for it to have more in depth file managment, so you can manage samples more easily. That prevents me from traveling around with only an iPad. I need my MacBook Pro and iPad in order to manage all music for my DJ sets and download files easily.
MPVHub: Do you miss the tactile control that you get from standard MPCs and Maschine?
Sub Focus: Not really, I mean I still use an APC-20 for navigating my Ableton project, controlling effects and a few other things in Ableton. Basically, I just think it's best to use things for what they're best for. iPads are great for many things, but they're not so good to do step sequencing and for other things. I just use whatever is good for the task. I still use drum pads and keyboards in the show to play percussive sounds or keys and effects.
MPVHub: I've heard about some novel approaches you have to controlling more than just the music at your live shows. Can you tell us more?
Sub Focus: There's another aspect to the experience of the live shows. We've manahed to make the controllers we use talk to the lights we use. We have these big rings of LEDs where you see different visuals. I can actually manipulate the visuals for some of the sections of the songs with the equipment I'm using which is pretty cool! From a technical stand point I think not many people are able to do that, and it's very interesting to be able to do.
MPVHub: Are you using MIDI CC messages or OSC to control the lights?
Sub Focus: Basically we're using MIDI CC and it's taking messages from drum pads and these infrared theremin-style controllers to control patches within the server we use to control the visuals. It's hard to explain in depth... but that's the general idea.
The company I work with is called Immersive, and they deal with all the visuals for my live events.
MPVHub: What about software? What do you tend to go for?
Sub Focus: For live stuff I keep it pretty simple. Basically I use Ableton and a few third-party synths like Massive, FM8 and Sylenth. In the studio, I use Cubase, the Waves plug-ins. I'm a big fan of the iZotope plugins, Ozone and Alloy. Synth-wise: things like Massive, FM8 are sounding cool... and Sylenth for a lot of very cool analog sounds. It's kind of all the normal ones really! I use Kontakt quite a lot as well.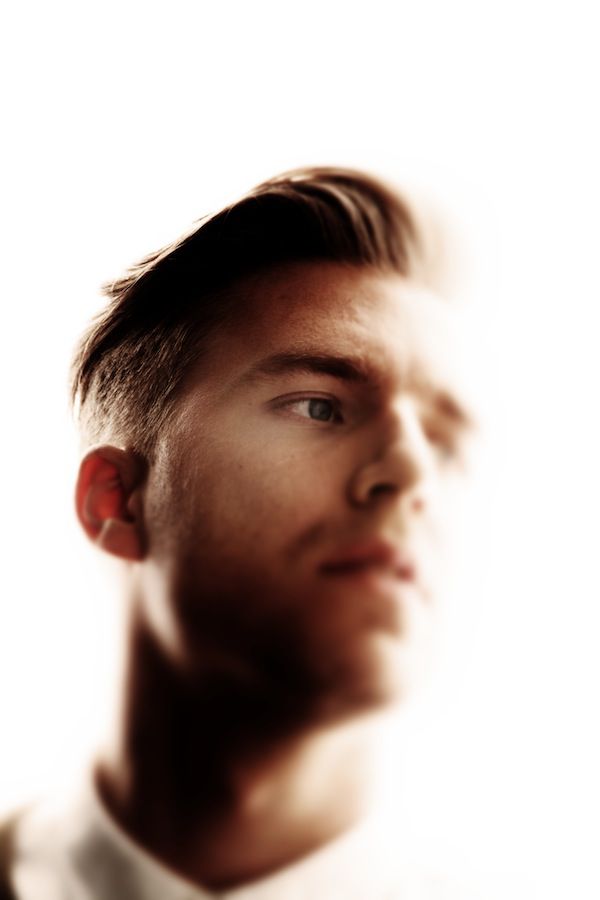 Sub Focus: "I wouldn't say I'm influenced by anyone person or genre, I basically listen to a lot of different stuff. I like to think that sort of trickles down into my music."
MPVHub: What's your creative working pattern?
Sub Focus: I'm pretty nocturnal really. I have this studio in Waterloo, London, along side a bunch of other artists. I'm next door to Nero and Chase and Status, and a whole bunch of other bass music producers that are around there. It's quite a cool collection of producers there.
MPVHub: Are they nocturnal as well?
Sub Focus: Most people there are quite a bit more sensible than I am. We do cross over quite a bit. Chase and Status actually run a record label from there called MTA. So there's a whole group of us there doing various different things in terms of music. Especially as I work on my own, it's nice to have friends around there.
MPVHub: You seem to collaborate with lots of different artists. I really love the collaboration you did with Kenzie May on Falling Down...
Sub Focus: Yes. I've worked with a lot vocalists because I don't currently sing on my own tunes!
MPVHub: When you collaborate with a vocalist, what's your production workflow? What comes first? Lyrics? Melody? Do you bring them in to get ideas or do you have ideas first?
Sub Focus: There's not really a set way. To start with, quite often I will find a singer I like and get in touch with who I want to work with. From there, send them the track and they might send me an idea if they've got a home setup. Quite often singers are good as they often use something like GarageBand to do sketches. So quite often I'll get a demo literally recorded into the Mac with the internal microphone but it still sounds all right!
Or the other way it works is quite often will start writing from scratch in my studio. So, I'll have the singer come down and we'll start coming up with lyrics and melodic ideas. Generally, melodies come first and then we put lyrics on top of them. I'm super picky with the type of vocals and lyrics that I use. With the type of music I make I don't want it to sound like out and out pop music. I want it have a bit of an edge to it, so I always give singers a lot of direction.
MPVHub: In terms of creativity in general for you, what inspires you as a person, what infuses your music?
Sub Focus: It's hard to say, I wouldn't say I'm influenced by anyone person or genre, I basically listen to a lot of different stuff. I like to think that sort of trickles down into my music. The groups that I find really inspiring aren't necessarily groups you might imagine I'd be inspired by. I like Daft Punk and Justice, groups where there's whole world and design to the world surrounding the band. I love it when everything works together to create this world around a band.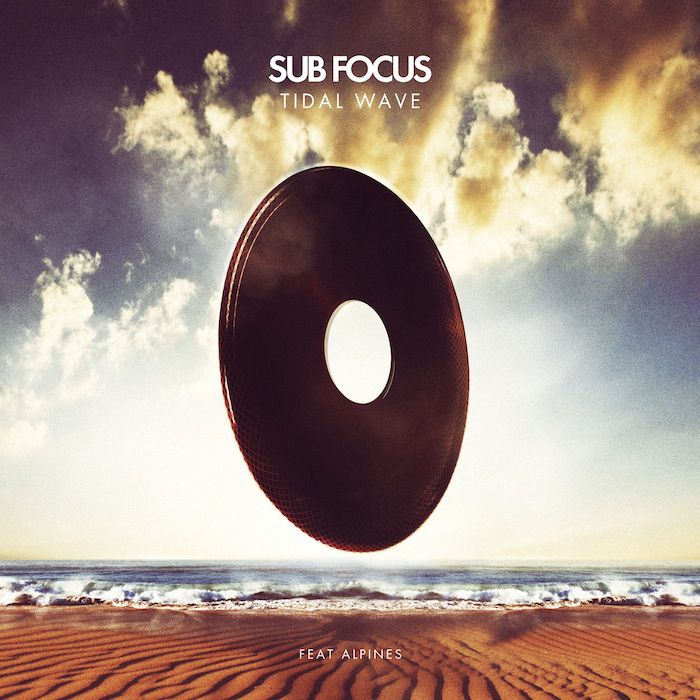 Tidal Wave (feat. Alpines) is the latest single from Sub Focus.
MPVHub: Tidal Wave is a tightly produced tune. Could you tell us how you approached it production wise?
Sub Focus: I started working on it with the group Alpine and they originally wrote this vocal which was basically largely what you hear on the record, but we put it down on a completely different backing track. I find a lot of my productions evolve in weird ways and turn into different songs. What ended up happening with it is I ended up using the backing track which became a totally different song... I was left with this amazing vocal they'd done and I basically wrote Tidal Wave from the ground up with this vocal.
So, it's an unusual process as usually the vocal is the last bit you put on, but this time it was the first element. I think it's worked well. It's getting a really good response.
MPVHub: What plans do you have in the future, are you working on a new album?
Sub Focus: Yes, I've stripped back the touring I'm doing at the moment to focus on my next album. I'm about 70% there. That should be coming out in Spring 2013. That's my main focus.
I've got a big live show happening in London on the 7th of December at the Electric in Brixton. I'm adding new tracks and tweaking a lot of visuals in preparation for that event.
MPVHub: Do you find that you use your live shows as a way to experiment with ideas or do you find you're playing to the crowd to tailor things to the mood you want to create at that time. How does it work for you?
Sub Focus: Yes, I do find myself experimenting with the rhythms of a track, and sometimes I'm always aware that you have to play the songs that people know. It's a balance between changing things and keeping things familiar. I think it's easy to think when you're noodling away that something sounds good to you, but people kind of just want to hear the riff they know, rather than a version of it that's been completely mashed up. So, I'm always aware of that aspect of it.
MPVHub: Thanks so much Nick!
Learn more about /follow Sub Focus here.
Listen to Tidal Wave on iTunes here.
Check out the Sub Focus YouTube Channel here.