Following their debut release with single Who We Are on Defected last year, the S – Men collective formed of house heavyweights Roger Sanchez, Junior Sanchez and DJ Sneak return for their second floor-filling S-Men single Evolution.

With indication in the name, Evolution draws on old school elements that carved the trio's revolutionary stamp on the circuit as they redefined house music, whilst boasting evolved production that throw S-Men to the forefront of today's scene. We caught up with them to talk tech, creativity and more.
Ask.Audio: Tell us a little bit about how you first got into production some years ago - were you primarily DJs or producers, or both?

Smen- All of us were DJ's & music lovers first and foremost, and that sparked the initial obsession for music creation.

AA: How did you arrive at the idea of collaborating on the S-Men project?

Smen- Roger already had his Sman moniker and one day we were all at Rogers old house on 19th Street. We were already hanging a lot. We had amazing synergy so we kinda all looked at each other with this ah ha moment and said why don't we do a project along the lines of the invisible scratch pickles and combine our artistry and create this Smen project. There's more to the story but that's the condensed version haha.

AA: Who took which roles, or is it pretty evenly split? How did the work break
down?

Smen- It's all evenly split across the board. We all carry the weight and lean on each other when needs be.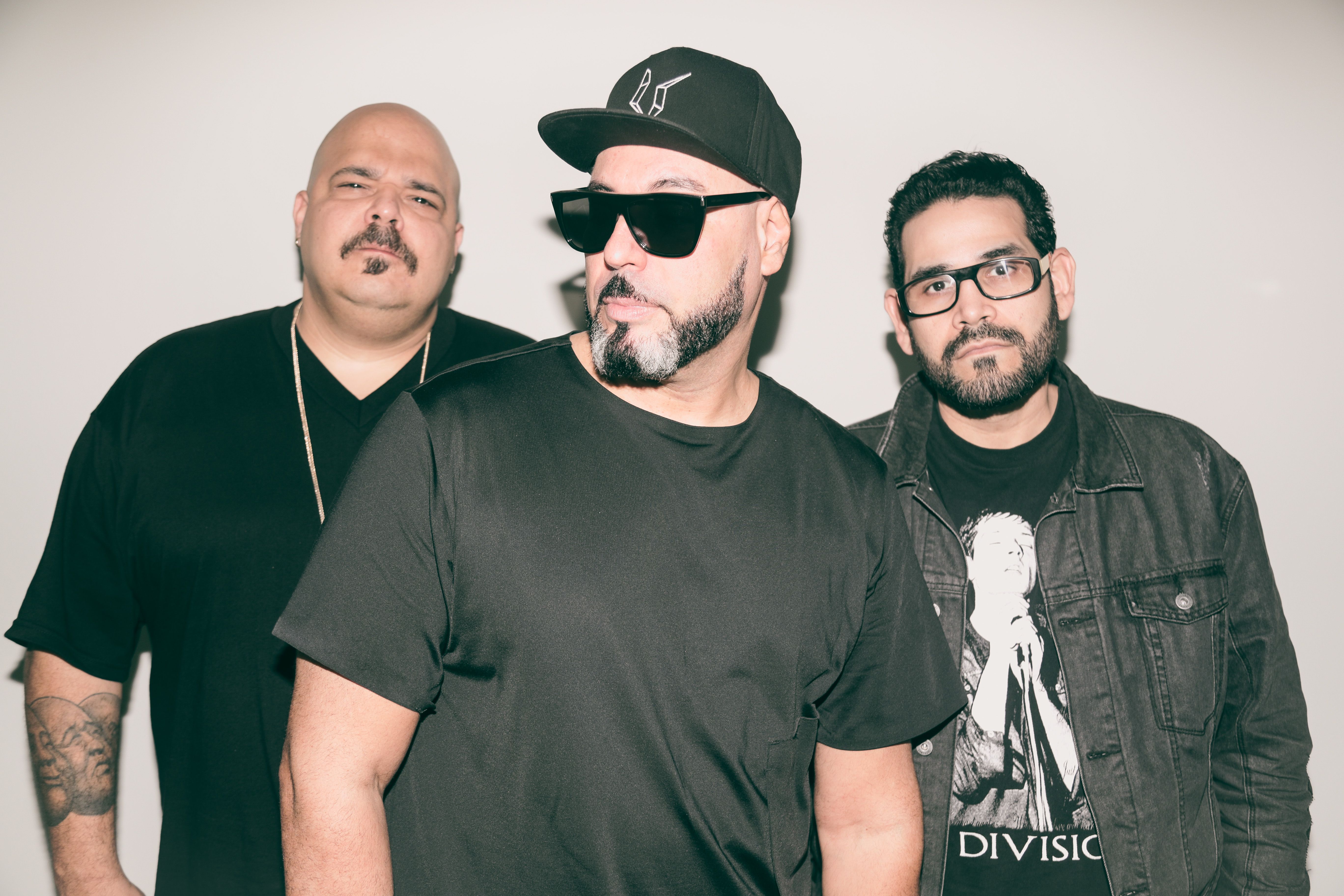 AA: Were you in the same place or did you work remotely from each other?

Smen - We always start projects together and have that energy. If we had to finish and add things remotely, we do that and stay in contact on our Smen WhatsApp thread, as well as emails and group calls.

AA: Do you find it easier working with a collaborator than working alone, in terms of inspiration and creating new ideas?

Smen- We are all prolific as solo artists. With that said collaborating with people who are like-minded with influences the same as one another makes this whole process very fluid and easy. We all have similar end goals and very tasteful ears.

AA: Can you tell us about the inspiration behind the single "Evolution"? What was the process behind its production?

Smen- We wanted to do a track that could potentially start our show and immediately tell the story & evolution of House music in a few words. I think we nailed it.
Studio
AA: Can you tell us about your studio setup? What DAW do you use?

Smen - We all use these DAWs Ableton Live, Pro Tools, Logic, Cubase and we each know all three so it's easy for us to bounce stems to each other back and forth and work in whatever environment needs be.

AA: Do you have any favourite controllers?

Smen - Not really. We all control internally within the DAW.
(Junior) in my studio, I do use an Avid S3 but only when I'm in my room.
(Roger) I tend to use Pioneer DJS 1000 sampler

AA: What has been the biggest change (or the biggest changes) in music
technology in the time you have been working in it?

Smen- Processing without a doubt. Computing power has grown so exponentially that use of hardware has become minimal to none. It's not crucial anymore, it's a choice.

AA: What is the single most important thing you use in the studio?

Smen - Creativity is key. But Monitors and a powerful computer is without a doubt unquestionable.

AA: How much (if at all) do you use mobile tech for music – iPads and phones?

Smen- Funny enough, we use our laptops all the time and we use our iPhones for idea's. Junior and Roger use their phones for vocals ideas all the time. Junior often records vocals on his iPhone.
AA: Do you think the internet has made it easier to make a career in music, or are there too many people all shouting to try and be heard?

Smen- Absolutely. It's easier and technology has made it more accessible for people to create at a faster and easier pace so there's a lot of music to filter through. It doesn't make all the music good music so the true creatives and the ones making great music have to navigate through all the matrix of algorithmic music that's not so stellar.

AA: What tips would you give to young producers breaking into production and DJing?

Smen- Create your own soundprint. As every human has there own fingerprint, we say musicians should have their own Soundprint!