Interview : Sandy Turnbull Discusses The Secrets Behind His Creative Process
House producer Sandy Turnbull has enjoyed a 15 year career culminating in a year suddenly thrust into the spotlight. We caught up with him to talk production, performance and his studio secrets.
AskAudio : Can you tell us a little about how you got started as a producer and a DJ? Did you start off playing instruments or go straight into producing?
I've always consider myself as a DJ first, getting warm up gigs at a local club and bars in Barnsley. This was before I moved to Sheffield. Producing came quite a few years later as I had a lot of ideas of what I thought would make a good record. After making edits and attempting to make some original tracks I heard about a part time college course dedicated to electronic music (very similar to what Point Blank do). My friend had already signed up to it and I decided that to make a serious attempt at making music I would need to do something like this course.
At the time I was also struggling to find enough new music I liked to keep my sets fresh and interesting, so this was a major incentive. There was no YouTube and no online tutorials at the time so this was the only way I could learn the basics. I couldn't play any instruments back then but I'd bring in session players. In the last 18 months I have been learning to play piano and I feel having a basic musical knowledge has really helped my productions, but also my years of producing has helped me learn the piano faster.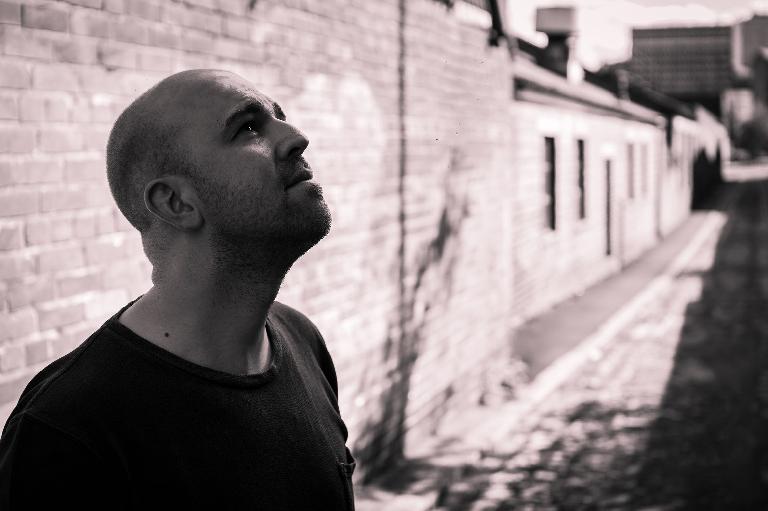 Ask : What would you say was your first big break, the release or event that you feel put you on the musical map? You've been recognised by some big names in the House world : presumably that must help a lot.
There are a few key moments. I replied to a bulk mail out from Soulfuric Records (which was one of my all time favourite labels) saying they were looking at relaunching the label digitally and taking submissions. This resulted in signing my track "The Most Fantastic Thing" to them. This was only my second release but went to number one on Traxsource and gave me some credibility very early on.
This last year has been incredible and has raised the bar in terms of things that have put me on the musical map. I'd say the support on "After Comiskey Park" has really been a real highlight. All my releases have had really good radio and DJ support but this release got a lot of attention from a different part of the dance music industry too, being selected as 'Tune of the Month' in Mixmag and 'Single of the Week' in DMC Update.
In terms of an event I'd say my weekly residency at The Pin Up Club in Sheffield really gave me a great platform and led to other residencies like for Gatecrasher, playing large events, festivals and international gigs.
I was also struggling to find enough new music I liked to keep my sets fresh and interesting
Ask : Were DJs mostly using digital systems to perform when you started out or was there still a fair amount of vinyl around? Is it all digital these days?
It was 100% vinyl when I started out. Clubs had these twin front loading Denon CD players but they weren't something I used much. It was the days of carrying two record boxes with a record bag over the shoulder. I'd make weekly trips to various record shops in Leeds, Manchester and Sheffield. Then travel to London every month or so on the train to go record shopping.
I still buy records and digitize them but my sets are pretty much all digital these days. I use Traktor with three CDJs and add either a sampler or drum machine when possible.
Ask : Let's talk about your creative process. What would be your first steps when you start to make a track? Would you begin with a beat or a melody, or maybe a bassline?
Every track is different but I would say it normally starts out with something rhythmic like the drums. This is unless I have an idea in my head already. I don't have a rule on what comes next, it could be a bass line or lead if I don't have a vocal to use. I just let it flow after that before starting the arrangement and adding things like FX and drum fills.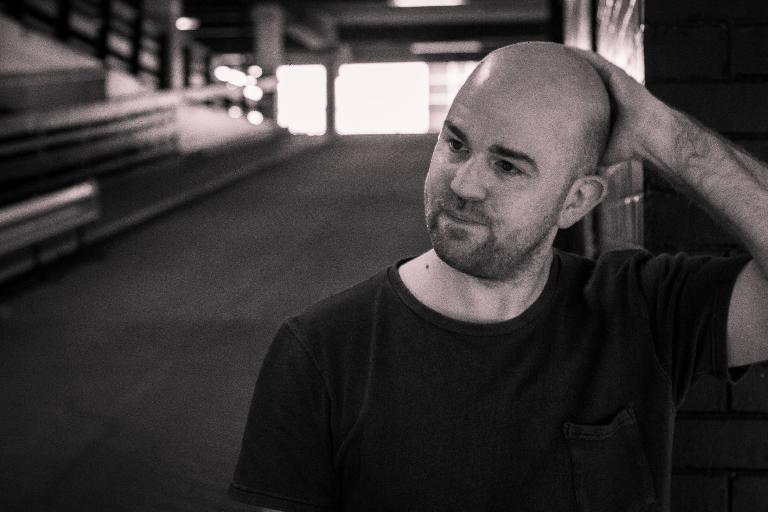 Ask : How does a track usually come together? Would you experiment with lots of different arrangements, edits and so on? Do you seek out input from other people or work mostly by yourself?
Once I have the main ideas down then next step is a rough arrangement just so I can see how the track feels and works on the dancefloor. If it is missing anything I'll make notes and take it back in the studio to make adjustments. I then finalise the arrangement and work on the final mixdown. If I'm stuck with a level issue - perhaps two sounds cancelling each other out, or something not quite being in key - I have a couple of friends who have vastly more experience then I do and I'll get them to have a look at the track and give me some feedback.
Ask : Your most recent EPs are partly based around samples, and some specific samples in particular. Can you tell us how you came across these and why you decided to use them now?
In "After Comiskey Park" the only sample is the vocal, a witness describing the infamous disco demolition held at the Chicago White Sox ball park in 1979. I got this from a record I've had for over 10 years. I'd tried to use it in a few other tracks before, but it never really fitted until this track. In my follow up single "Make Me Cry" I found the sample while recording some old disco records I bought from a local record shop in Sheffield. I'm a fan of big French style filtered disco, so after recording them I had a look to see if there were any good loops in the records. I found a couple then the track grew from there.
I also play a lot of disco, so I am always digging deep to find new records. When playing them I might hear a section that I think will make a good sample so will make a note and come back to it when I have some time in the studio to see if it works.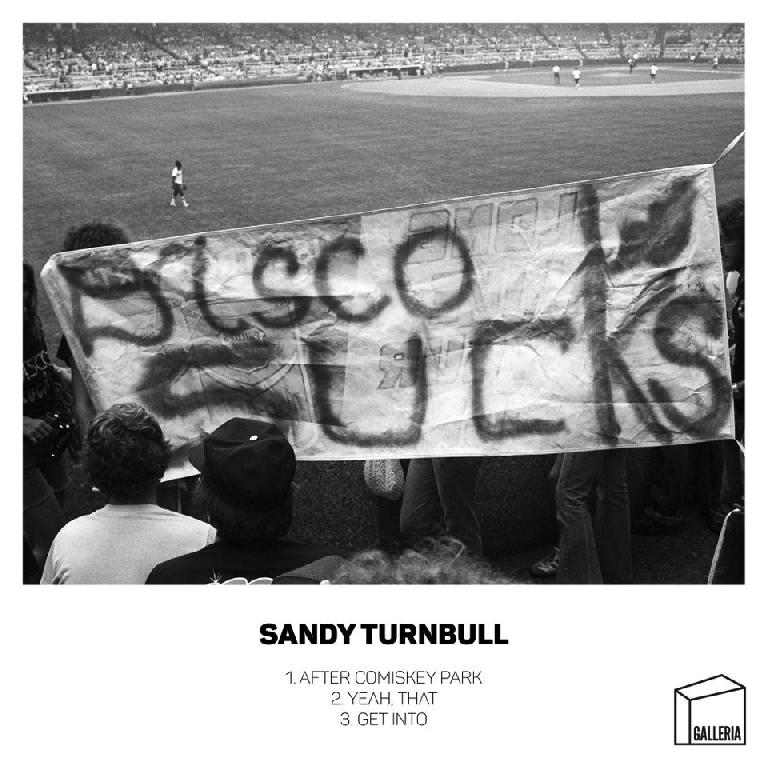 Ask : Let's talk about tech. What is your weapon of choice for sampling and sample editing? How do you cut up and post process your samples?
I use a couple of techniques. If I don't know which track I want to sample and have a bunch of records, I'll load them all up in Twisted Waves and make slices before moving them in to Ableton and starting.
If I know which record I want to use, I'll put it straight in to Ableton Live then warp and slice the sections in there. I've had Native Instruments Maschine for quite a while and was using it mainly for its sample library. Recently I've used it as a sampler and for doing more stuff on the fly and that's something I'll be doing a lot more.
Ask : In terms of software, what do you use? I'm thinking which DAW, your favourite instruments, plugins and any sample packs you particularly like.
I learnt on Logic but these days work mainly in Ableton. I will bounce the stems and do mixdowns in Logic unless it already sounds really good. I've already mentioned Twisted Waves for cutting samples, I use Ableton's sampler quite a bit for smaller chunks. You'll hear various Soundtoys, Slate Digital and Waves Audio Plugins in all my records. The Rob Papen SubBoomBass and NI's Massive are also my go-to synths.
Recently I've used Maschine as a sampler and for doing more stuff on the fly.
Ask : Do you work mostly in the box, or do you involve hardware in your production setup at any stage? A lot of people compose and do a rough mix in the box but a final mix and master using hardware. How does that compare to your process?
I'm mainly in the box. Hardware-wise I love my TR8 but mainly use the expansions sets as the 808 and 909 sounds got rinsed after it came out. The Juno 106 has made an appearance in a handful of my tracks, as has the Korg MS-20. I've never gone to hardware for the final mix. Then for mastering I never do the final version myself. I get to a stage where I'm really happy with the track and do a version so I can play it out and road test it. After that I'll always send the final premaster away for mastering.
Ask : What kind of MIDI controllers and input devices do you use? Do you tend to favour live MIDI recording or the more traditional step sequencing approach?
I have just an Axiom keyboard and Maschine as MIDI controllers. I mainly use the more traditional step sequencing technique than live MIDI. I like to record live using MIDI but for me it is mainly used for jamming and coming up with ideas I wouldn't have found step sequencing. I'll probably go back then and redo it.
Ask : What's next for you in 2017?
A jam-packed release schedule for my label "Galleria" that starts off with my 2 track EP "Deep Inside Yourself" and "Going Back" that comes out on 3rd February. I'm finalising some remixers for Galleria's releases which I'm really excited by. I've also just finished a remix for Christian B & Lavvy Levan feat. Lorraine Crosby called "Feel Alive" that should be out around March time. I also have some new music coming out on Guesthouse Recordings, which is a label I released on last year, and that release is coming out with some new mixes. I'd love to do some more vocal tracks this year so I'm on the lookout for some singers/songwriters to collaborate with.
Ask : Can you offer any advice to people wanting to get started in house production and Djing? Something perhaps that you wish someone had told you when you were starting out?
For production it would be to learn an instrument, at least at a basic level. Its always better to meet a DJ or label boss face to face and give them a USB with your music on than it is to send links and hope they listen. Or, meet them and follow it up if you don't have any music on you at that time. Production wise it would be to test your productions in as many places as possible, with records that you feel would fit a similar place as where you hope your track would fit.