Interview: Rob Papen on The future of Software Instruments & Effects
Rob Papen is known for his excellent sounding and well designed software synths and effects. In this interview we chat with him about the future of the VST / VSTi, and music software in general.
If you have been involved in digital music creation and production, then you have undoubtedly heard of Rob Papen, or at the very least you have used one of his devices. That might be the world famous Predator or Albino VSTi or anything from his monstrous FX suite. He has successfully made his name both a household one and one synonymous with quality.
This month, March 2016, he plans on releasing Prisma. Prisma is a VSTi holder shell that will be free for anyone that already owns at least one of Papen's instruments. It is similar to Native Instruments' Kontakt player, in that you can stack up to 4 instances, or any variations, of Papen VSTi and use them at the same time via one instance of Prisma.
Read more about Prisma here
I had a chance to ask some questions about the future of VST & VSTi to the man, the myth, the legend.
As wearable technology becomes more popular, cheap, and agile can you see VST & VSTi makers catering specifically to that?
I guess you mean iPads, tablets and so on? We as company keep an eye on it. To me the current standard iPad is great for playing games and a bit of browsing on the internet. I don't know many producers that have it 'only' inside their studio and use it all the time in their production process.
But iPad Pro, for instance, is already another story. Because of the size and specs, it could be an interesting new development. The downside is that you need an external audio card to have audio quality equal to a studio setup. Another downside is the high price. But it would not surprise me if in a few years you can see a few iPads or other tablets on stage, working as a synthesizer in a setup.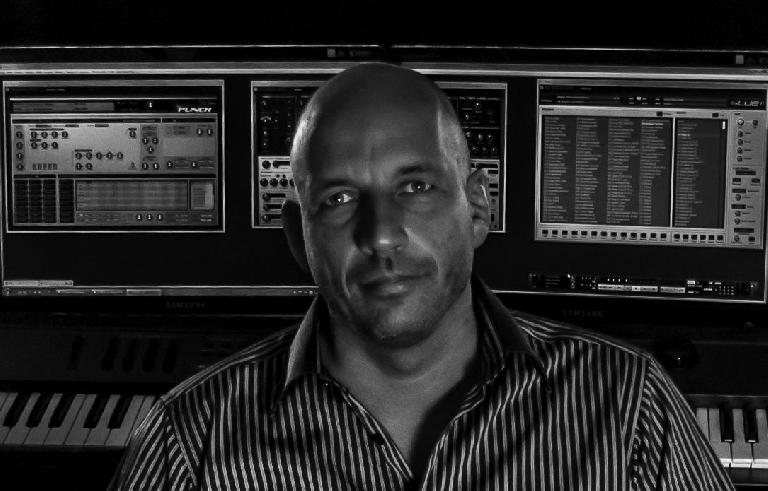 It already happens a bit, but it could be more and more. So it will grow for sure and we keep an eye on it. But because of the high price most people rather buy a regular computer or laptop for music making.
AI is interesting for science or other fields, but for the creative processes it will never reach what humans can do.
There is currently a Kickstarter for a board developed by the Queen Mary University of London that boasts 1 ms latency. "It uses the BeagleBone Black single-board computer which features a 1GHz ARM Cortex-A8 processor and 512MB of RAM. It runs a custom Linux audio environment that gives you buffer sizes as small as 2 samples, producing latency as low as 1 millisecond from audio in to audio out, or even down to 100 microseconds from analogue in to analogue out." How can you see technology such as this changing the game?
It depends on the support (host software) if it will be a success. It is Linux based and many musicians are married to one OS, like Mac or PC. We have to wait and see. I remember that BeOS also was promising as operating system for music…. but many years later we still use OS X or Windows. Apart from that, I don't see the current latency of most computers as a problem. I mean, a hardware sampler also has latency… and MIDI also has latency.
Can you see Artificial Intelligence & Virtual reality playing a role in VST & VSTi in the near future? If so, in what ways?
Not really. If something does appear it would be a gadget, in my opinion. We still need to play the keyboard to make music and a man behind the computer will make the difference.
AI is interesting for science or other fields, but for the creative processes it will never reach what humans can do. Simply because 'musical talent' is a gift not something you can recreate. The music of humans touches the hearts of listeners. Only humans can produce this.
As things become more and more open source and programs like Max and Pure Data help to open up programming for non-programmers, can you see yourself catering to that crowd?
It will become a world of its own, in my opinion, like the modular analog synthesizers have a new reveal. For sure some cool new stuff will arise. But it is another market compared to where we focus on.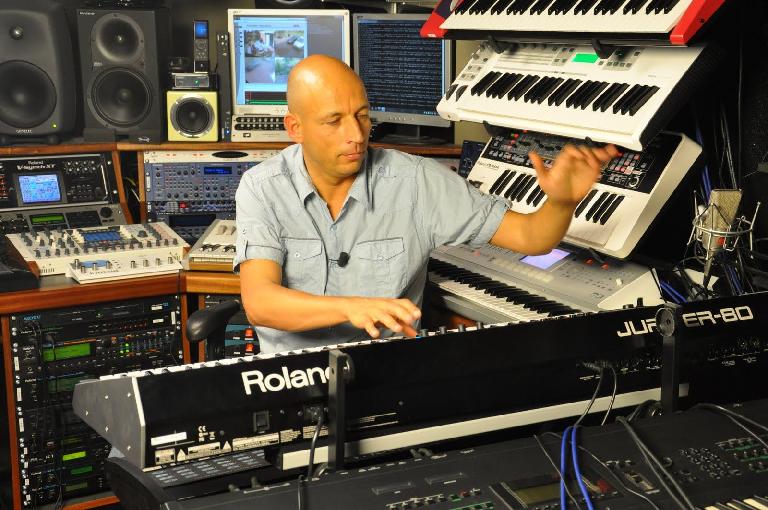 Luckily enough there are still users that are paying for the software that they are using. We focus on them and try to serve them as well as possible.
How does piracy factor into past/present/future VST & VSTi?
If people are making music with VST/VSTi as their hobby and next to that they also have football as their hobby, I wonder if they would go into a shop and steal football shoes! Maybe some do, because they do not make any money with football and will earn money once they play for Barcelona!
Anyhow… Luckily enough there are still users that are paying for the software that they are using. We focus on them and try to serve them as well as possible.
What about the future of digital instruments and effects excites you most? Not yours necessarily, but the field in general.
There are no limitations anymore in terms of features and audio quality. First range of software synthesizers sounded 'flat' and 'muddy' and this had a reason of course. Simply because audio quality does cost CPU power. Now this problem is gone with today's computers. Fast processors and 64-bit rule most studios now!
What do you have planned for the future, both near and far, that you are willing to share with us today?
Our focus always will be the same. To serve the 'musician' with good instruments. The new exciting stuff happens inside computers these days. This does not mean that there are no interesting new hardware synthesizers, but the cutting edge happens inside the VSTi world.
Currently we're focused on Prisma and releasing it in May. After that the biggest new release will be Predator 2.0. And…it will be awesome! Bigger (also in size)… but with some stunning new cool features :D
Learn how to use audio plugins, including those by Rob Papen in The AskAudio Academy here.