Interview: Rishabh Rajan Talks Mashups, MIDI Controllers & Synths
We caught up with synth expert and prolific Ask.Audio trainer Rishabh Rajan to find out his musical story and to get his thoughts on plugins, controllers, synthesis and much more.
AA: Tell us how you got into music and production
RR: When I was ten I got hold of two Guns N' Roses albums, Use Your Illusion Part I & II. I listened to those two albums until the cassettes wore out and eventually knew I had to learn how to play the guitar like Slash. That's what got me into music. I remember ages ago getting a free copy of Adobe Audition, back when it was called Cool Edit Pro. I would create demos of me playing solos of Steve Vai, Joe Satriani, Eric Johnson and other famous guitar players. I really enjoyed the process of editing, comping and 'producing' music. Eventually I started writing electronic music with a very early copy of Reason and Ableton Live. After that, I ditched Reason and stuck with Live. That's how I got into music production.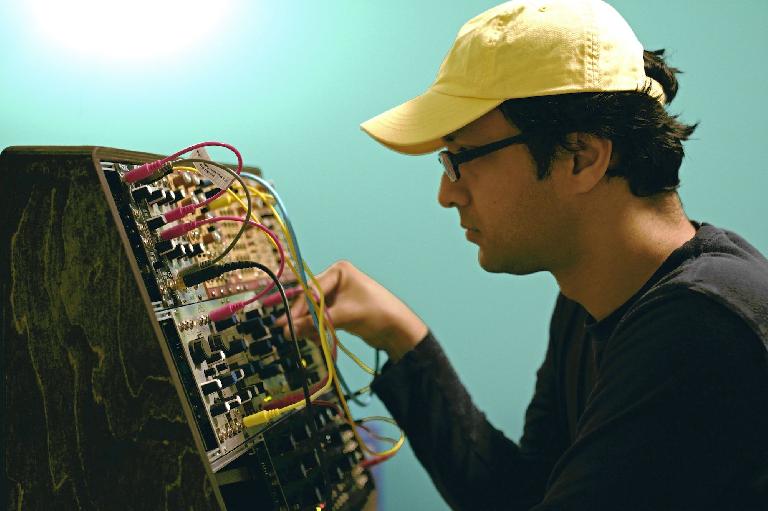 And then you became a trainer with macProVideo and Ask.Audio…
Teaching was never a natural skill for me early on, but I realized I had interesting ideas to share, so worked on developing my teaching skills. I had always been a fan of macProVideo and hoped to have my own courses there one day. To my surprise Steve H wrote to me saying he liked one of my YouTube tutorials and wanted to work with me on a course. That was back in 2012. And now 5 years later, I have 40 courses published with macProVideo and Ask.Audio!
Your mashups as code:Mono are inspiring pieces of sound art. Can you describe your creative and tech process for creating a mashup?
Thank you! Glad you like them. I usually think of it as creating a collage of different works that I like. One of my first mashups was that of Porter Robinson's Worlds album. I was a huge fan of that album and decided to combine it in my own unique way for the mashup. The process is fairly simple but quite arduous. I import all the album tracks into Ableton, start snipping out parts I think will work together, tune and warp them, lay out an arrangement, transfer all the snippets to a drum rack and finally perform them on a controller. I tend to keep it fairly simple. One of the main rules I have for myself is that I don't use any samples other than the ones from the songs. For example, If I'm missing a kick, I will try to find a kick snippet somewhere in the original artist's track and sample that. This can be a bit challenging but with some creative processing, can lend interesting results.
You tend to use some interesting music gear when performing the mashups, like the MIDI Fighter 64, Ableton Push, etc. What elements of the track inform your decision on which gear you use per mashup?
I'm a bit of a gear nut and I want to try everything that's available. When I get a new controller I think about what possibilities are there with that device and how I can create a mashup around it showcasing its features. There are so many options out there these days. I started some time ago using a Launchpad, then Ableton was kind enough to give me a Push, which was the main hardware I used for the longest time. Not many were doing mashups with proper light shows on the Push. I even put out a tutorial video on how to create those light shows on the Push in User Mode.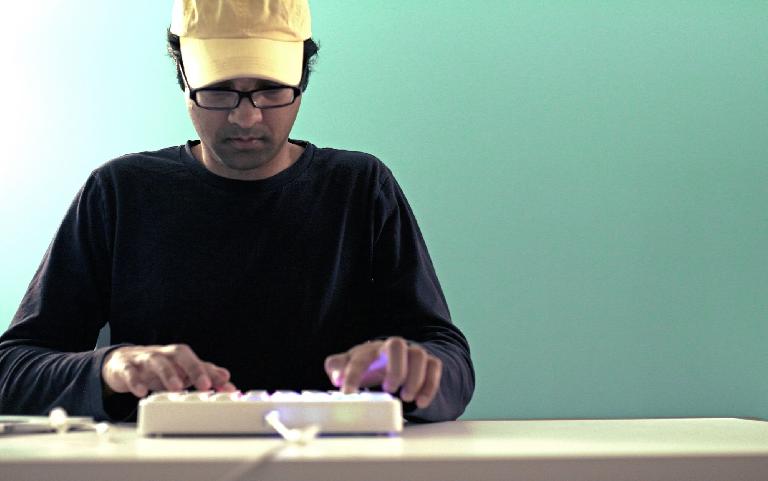 More recently I acquired a MIDI Fighter 64 and am really enjoying using that more than the pad controllers. There is no velocity sensitivity on the MIDI Fighter which is actually a good thing and it is also insanely responsive. So across all my mashups I've used the Ableton Push 1 & 2, MIDI Fighter 3D, Twister, 64, Livid Instruments Minim and even the Leap Motion controller.
As a talented sound designer with courses in the Ask.Audio Academy what are your current favorite software and hardware synths and plugins?
We are currently living in a golden age of synthesis, so it can be hard to pick favorites. The Moog name has always been synonymous with quality but at the same time they also fall under the premium category. That's why I really liked the Mother 32. Its an affordable semi-modular synth with that renowned Moog sound. I think the Mother 32 course in the Ask.Audio Academy is one of my most popular ones.
Make Noise's 0-Coast is another highly affordable and powerful synth. I feel with the Mother 32 and 0-Coast, you can cover a lot of sonic ground. In the software world, you can't go wrong with the Native Instruments Komplete bundle. Massive tends to be my go-to synth. I sometimes get torn between using Massive or Xfer Records Serum but despite Serum sounding cleaner, I tend to lean towards Massive as it's a lot more flexible. Another software synth I'm digging a lot these days is Alchemy. It's a real powerhouse and unbelievable that its included for free with Logic Pro. When it was under Camel Audio it cost more than Logic Pro itself!
What tips would you give to modern producers, DJs and sound designers looking to make music?
It's incredibly easy to make music today. You don't need to know music theory or any fancy production techniques. There are so many automated tools that take care of everything for you. Everyone can make music now. Great! But the problem is that everyone is making music now. Which is making the industry oversaturated. It's hard to hear the difference from one producer to another because we all use the same automated tools.
The trick is to stand out in the crowd by creating something truly original but yet musical. I find the best way to be original is to have unique sound design in your productions. You can use the same regurgitated chord progressions, simple diatonic melodies, straightforward rhythms, but by making sure the sound design is original and unique, the production will elevate your track from that crowd of homogenous music and yet be musical and commercially viable.
Through this sound design process you will also develop you own unique tone which then can be your signature. Every time we hear Beyonce singing, or Edge (U2) playing the guitar or the bass sound design of Skrillex, or a progressive house track from Deadma5 we know it's them. They have established their signature sound. That's why they are who they are. We need to do the same.
You've also released eBooks through AskAudio and on your own. How is the process different for creating video courses compared to written word content like your articles for AskAudio and your eBooks?
To be honest I find it a lot easier to create video courses than write eBooks or even write articles. Maybe just because I have created over 40 courses for AskAudio academy and only written 3 eBooks. The audio/visual medium does make it a lot easier to communicate some of the concepts and techniques in sound design and music production. I know a lot of people do consider reading to be a bit of a lost art especially among the millennials but I feel as long as people are learning, the medium doesn't matter. One day we may be able to directly upload information to our brains! Then we might reminisce about watching videos and consider that a lost art.
LINKS: