Anyone who has experienced Olav Basoski's dancefloor sets or listened to his brand of grooving remixes and House tunes will agree that he is one of the top global House DJs. At macProVideo.com we've always been proud to call Olav a trainer! Not only because of his reputation and experience, but also because he has an uncanny ability to communicate complex production techniques easily, and in a really down to earth way - like you're in the studio with him!
In this interview, I had the pleasure to chat with Olav while he was putting the finishing touches to his new Native Instruments 214: DJing With Traktor Pro video course. He talks about his life, growing up and getting into music, the transition from vinyl to digital for all DJs and much more.
MPVHub: How did you get into DJing and music production?
Olav Basoski: I'm from a very musical family. Everyone played some kind of instrument and I was pushed to play the violin and the piano. At some point in the mid-80s, I was listening to the radio at night and I heard this disco record. Then suddenly I realized I was listening to a different record... it was a really strange experience for me. I was thinking "what just happened here, what did I miss?" All of a sudden it was another record. That was my first experience of mixing records and was really weird.
Not long after that when I was 13, I met a friend who knew how to mix records. I went to his house and I saw two turntables and he showed me what mixing was. That was what got me into DJing. A couple of years later the MIDI revolution was in full swing and it became more affordable to get your own studio gear.
MPVHub: Did you have aspirations at that time to produce or were you satisfied DJing?
OB: Well I had always wanted to make music. When I got to visit clubs in my teens I heard a new style of music called House Music! The guy in the record store told me how it was made and how cheap it was to do. So, I got into that way.
MPVHub: So, that would've been all hardware based back then? What did you start on when music software became the norm?
OB: That must've been 1990 when I had been working with Alesis hardware sequencers which were a complete pain in the ass. Then a friend of mine told me about Atari computers and we bought one together with Cubase 1.0 and it was like $2,000 at the time. We were early adopters back then. But since then, I didn't ditch most of my hardware for software until 2004.
MPVHub: What hardware do you still rely on?
OB: I've one compressor in my rack, Drawmer DL241 compressor (which was my first from 1990), I occasionally plug in to Logic or Ableton to enjoy the sound of it. It's a bit weird though, as it never ends up on any tracks!
MPVHub: So you have preferred software compressors?
OB: Yeah, there are a couple. I really like the SSL emulations: Waves, which is really close and the URS, which emulates the behavior the best in my opinion. Then there's The Glue which is a really good one.
MPVHub: Your video courses have been been massively popular at macProVideo.com where you show your studio production techniques using Logic and Ableton. Do you use Ableton to play live, too?
OB: I don't use Ableton to play live. I'm way too old school! I use Pioneer CDJs to play live. I use Ableton and Logic equal amounts in the studio.
MPVHub: Do you find Ableton quicker for laying down ideas over Logic?
OB: It depends on what I'm setting out to do. If I want to throw loops together and make a quick sketch then Ableton is the way to go. I find the actual music making easier to do with Logic.
MPVHub: What other 3rd party plug-ins do you rely on?
OB: To be totally honest, I have Komplete 8 and that's my main library. The samples in Kontakt are amazing, and all the synths are staggering. I also use Logic's stock instruments and now and then I'll use Nexus 2. For effects, I have all the PSP Audioware plug-ins - they are so underrated. I find them the best sounding plug-ins coming from the analog era.
MPVHub: It's interesting that PSP aren't as well known as Waves or the other big plug-in developers.
OB: Yes! Though across the internet with those in the know, when PSP release new plug-ins they are received like something coming down from heaven! These guys deserve a lot more attention.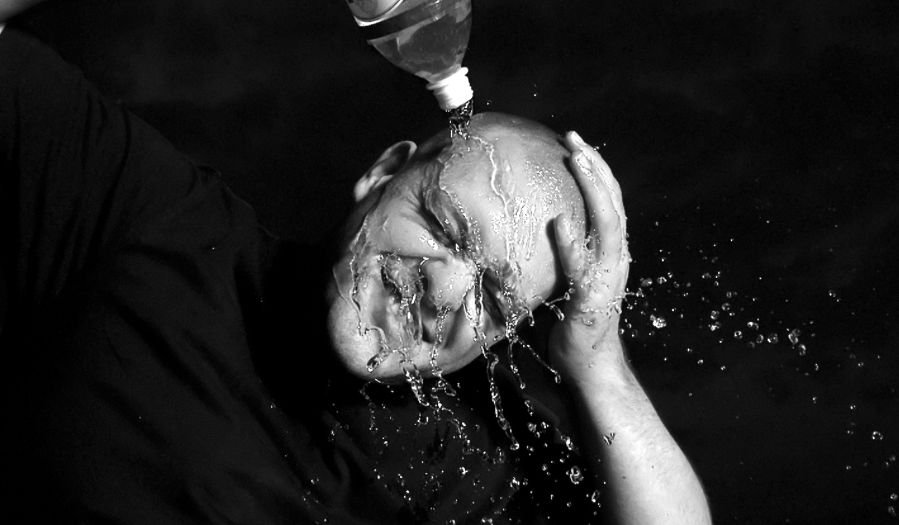 Olav Basoski: Refreshed!
MPVHub: Apparently you're an experienced DJ..? [laughs] Tell us about your DJ journey.
OB: Well, I started off spinning vinyl as a teenager. It was really expensive: $8 or 9 per vinyl, that's one track essentially, and buying 10 every month or so. I did that for 15 years: carrying around big bags of vinyl and growing huge shoulders - especially the right one! Then thank heaven, the digital age arrived. When Pioneer brought out the CDJs, it changed the landscape of DJing forever.

MPVHub: The transition from vinyl to CDJs caused a lot of unrest amongst DJs. How did you feel about it?
OB: I did it overnight. No problem at all. The first Pioneer CDJs were so intuitive to use. It was easy to transition because the pitch control was at the same side of the machine. There was a disc you could push or hold back just like vinyl decks. A friend of mine actually carried a thousand tracks with him on 100 CDs! The first time I went to DJ in Canada I carried 80 vinyls!
MPVHub: Sounds like you need your own plane for that.
OB: Exactly! You need Business class for that!
MPVHub: Did you find there to be any difference in the tactile nature of DJing?
OB: It was a bit different. Vinyl turntables are a lot heavier than CDJs - so it took a bit of time getting used to it, but it's just a matter of using your ears so you can adjust the beat and pitch of one track to the other.
But I still keep all my vinyl. My attic is filled with thousands of them. I should sell them! Yes, vinyl sounds a little different, but I've never been a vinyl collector. The only reason I bought vinyl was because I needed them. There are some people I know who still collect vinyl, but there's not a club in the world that has vinyl decks by default in the booth - only if someone requests it.
MPVHub: So, now there are tools like Serato and Traktor. What's your take on the next generation of DJ tools?
OB: I love it. It may sound strange from an old school guy like me. But, it's the future of DJing. The DJ purists think it's about the mixing technique, turntablism and skills. It's not about that and it's never been about that. That was just the way we did it back then. In the end it's all about the music, it doesn't really matter how you put tracks together.
The new tools open up ways to be creative without needing to think about beat matching. If I put 2 CDs in CDJ2000 and I set the BPM to 128 they're both synced. So it really doesn't matter. Why not let a computer do it for you. The gripe a lot of the old school DJs seems to have is that 'there's no skills involved.' Well, maybe it's time we developed new skills and let this part of DJing be done by computer.
MPVHub: So, for example, using the X1 and Traktor how does it open up what you're able to play live compared to back in the day with vinyl?
OB: Back in the day all you could do was beat matching, a little phasing, scratching (which is ridiculous on a dance floor) and that was about it.
Let me not step on anyone's toes though. There is of course turntablism which is really cool and exciting but not to entertain a crowd on a dance floor for 4 - 6 hours. When I started out DJing I had a job at one of the busiest clubs in central Amsterdam where I played about 7 hours, 4 nights a week. If you started scratching you'd scare the club owners and get fired! [laughs]
But, nowadays, you can loop, reverse, sample stuff, throw effects on sounds, and if you're really fast with this, then it can become a complete new art form.
MPVHub: It's almost like an extension of being creative in the studio?
OB: Exactly! Especially in Traktor 2.5. They have these remix decks which allows you to remix your own tracks live. Every track has its own fader like in Ableton and you can mix one track live. It's amazing. Completely different from a few years ago.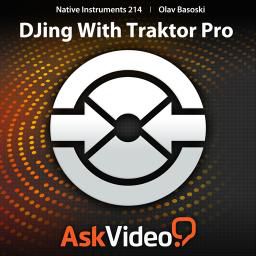 Olav's DJing With Traktor Pro Video Course.
MPVHub: It sounds like production and DJ software will merge in the future.
OB: I think it's already happening. There seems to be a potential for Maschine and Traktor and other hardware gear to all work together and enable DJs to produce more easily in the studio.
MPVHub: You've had a number of chart hits across Europe and also remixed artists like Armin van Buuren? Tell us more.
OB: That was before Armin became a big name, but yes. I cherish every memory of my career to date. My whole career feels like a really big party for me: doing what I enjoy doing and when I wish to. Making an income from it is great. I've seen a lot of the planet from DJing and so far it's been a big paradise. That sounds way too nice of course... there are times when you sit there in the studio and nothing works and nothing seems to happen. Then there's times when your flights are delayed for 12 hours and you're stuck in an airport after a gig. So, it's not all fun and games, but in general it's been a nice ride so far!
MPVHub: What music have you been working on recently?
OB: I was approached by one of the earliest House music pioneers from Chicago, Steve "Silk" Hurley, who produced a couple of super big House music hits, and the very first of which we asked me to remix for him. It's called 'Jack your Body.' I remember playing it when I was like 15 or 16 years old. Being asked by him to remix it is amazing.
Other than that I'm preparing for the Amsterdam dance event coming up in October. And I'm working really hard in the studio on new tracks for release, hopefully.
MPVHub: Has there been one particular gig, country or city that's really inspired you?
OB: Canada has really captured my heart. I had a lot of really cool gigs there and I also have family there, so it's a special feeling I have for Canada. Unfortunately, it's been 5 years since I've been there - and it was the first time I met Martin Sitter (CEO, macProVideo.com) and that's when he invited me to produce my first video course!
Vancouver is certainly my favorite place, but I've traveled from the east to the west and love all of Canada.
MPVHub: Do you have any technical tips on DJing for young DJs wanting to break through?
OB: Make sure you get your own music out and released. It's your a business card and is so important. Since everybody is a DJ these days the only way to get your head above the crowd is to release your own music.
MPVHub: What about software for young DJs wishing to produce. What would you recommend?
OB: Try them all! Each software has its advantages and they all come in demos, maybe except for Logic which is only a couple of hundred dollars and you can demo at an Apple store.

MPVHub: And what about any producers and DJs who've inspired you?
OB: There's a new guy from Belgium called Basto - really hard dropping breaks and very energetic stuff! There's the Swedish House Mafia who have some amazingly catchy tunes. In terms of DJs, I like the Bingo Players from Holland. Then the DJ who was mixing records on the radio, that night I first heard DJing, was Ben Liebrand - a big Dutch DJ pioneer.
Learn more about Olav Basoski here!
Learn more about all of Olav's video courses here!