There aren't so many artists around who can legitimately claim to be singer songwriters and electronic producers in equal measure. But that's certainly the case with Steffen Linck AKA Monolink, a Berlin-based multi-instrumentalist, producer and live performer. We caught up with him to get the inside track on his unique approach to composition and performance.
Monolink plays the Lightning In A Bottle Festival in California today, 24 May.
AA: Tell us a bit about what got you into music making. What's your background in music?
Monolink: What first got me into music making was a boy at my school in Hamburg (Germany) who I heard playing the guitar in a break. I was fifteen I think and he was a year younger. He was so good that I was immediately touched. I asked him to give me lessons and teach me how to play like him.
So I got into the world of playing guitar and writing songs, we covered the Libertines, who were awesome songwriters to learn from. Later then Bob Dylan and Neil Young, Leonard Cohen, just to name a few.
After I graduated from high school I traveled for a year playing guitar and singing and then moved to Berlin. That's where I first got in touch with the world of electronic music. I felt like I was fifteen again, discovering what were to me very new and different ways of listening to music and storytelling.
I knew I wanted to learn how to produce this type of music as well, and started digging into Ableton Live. I also started dj'ing but soon got bored of it and missed the experience of playing a concert. That's when the project 'Monolink' was born, where I tried bringing it both together.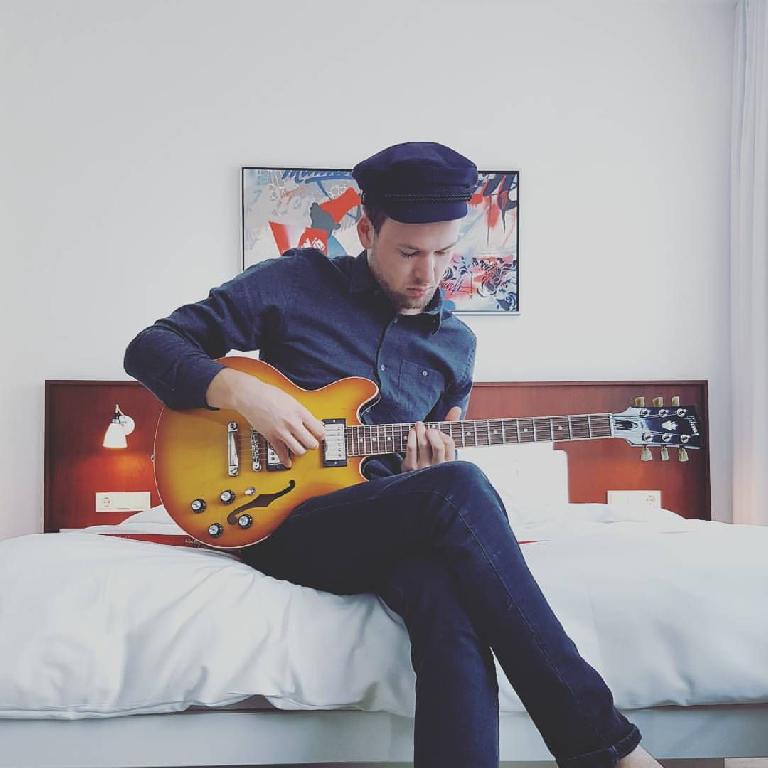 What would you say was your first major achievement in the music world?
Before I started as Monolink I was playing under my real name Steffen Linck. I wrote a song called 'Sticks & Stones' which was the first that got signed by a label and reached a bigger audience. This song really helped me a lot to get where I am now, and it still has airplay in some countries.
Tell us about how you find inspiration for the music you make. How would you typically go about starting a track?
It's always different, there really is no typical way for me. Sometimes it starts with a lick on the guitar, or a vocal line that expresses something. I'd then record it and begin adding layers in the studio. For a while I was only working with songs I had written before, and tried remixing them, but it can also be a beat that I have and I'll just jam around to it.
Which artists do you admire and is there anyone you'd like to work with?
I love artists who try to go new ways with their music. There's so much stuff out there which all sounds the same, especially in the electronic scene. Nicolas Jaar used to be my major inspiration for a long time, I think he really shaped a whole genre with his style. But then there's also David August, Acid Pauli, Weval or Nils Frahm. People who think out of the box. I would love to work with any of them (I did have the pleasure to work with Acid Pauli already).
Can you tell us something about your studio setup? Are you more hardware or software-based? From your videos it looks like it could be a combination of the two.
It is a combination of both, though I certainly enjoy more working with hardware. A have a couple of synths (Moog Voyager, Prophet 6), an old Hammond Organ and some electric and acoustic guitars. I try to record as much as I can with what I've got, but sometimes a software synth just sounds better.
Your live setup is interesting. You kind of seem to do everything! What are the challenges of working the way you do?
The challenge for me when playing live is to find the right balance between playing a concert and being an electronic live act. I can either focus on my guitar and what I'm singing or on what's happening inside the box, I can't do both at the same time. So I have to prepare well, to know in which parts I want the focus to be on the song and which are focused on the beat.
How do you prepare a live set?
I usually make a plan for the first three tracks and then decide while I'm playing where to go next. If I have new loops or songs I want to bring in I'll have to prepare that. I also have to warm up my voice and fingers.
Do you think you have a signature sound? What makes your sound and what production tricks you use to get it?
I really can't tell if I do, but I always feel flattered when people say so. I like harmonies and interesting intervals, and try to work with them a lot. Building up a repetitive harmonic theme and then breaking it up at some point with new chords and lyrics. And I like when organic and electronic sounds blend into one, so you can't really tell any more what the origin of a sound is. I also like using arpeggios a lot, the Prophet 6 is really good for that.
Do you mix in the box or in hardware?
In the box. I travel a lot and sometimes I have to get tracks ready when I'm not in the studio.
Do you think the internet has been good or bad overall for musicians? Obviously there are good and bad sides but what's your take on this?
The internet and especially Soundcloud are what got me to where I am now, being able to make a living with my music. I think it's great that musicians are not dependent anymore on a few A&R's opinions, who are just scared to put something new out there. Before I was making electronic music it seemed to me the only way to live off music was to get a big record deal, which also meant you'd have to adapt to industry standards and make songs with radio potential etc. I was working with a pop producer at that time, I must have been 20 or 21.
This really was a hard time for me, because I felt like I had to give up my ideals of making good music, in order to be able to make it as a musician. I later discovered I didn't need a producer or label's help at all, all because of the internet.
What are your favourite plug ins and why?
I really like Diva when I need ideas. If I use a software synth, it usually is this one. Diva has a lot of great sounding presets, and then you have all the options to tweak any parameter. If it sounds too clean, I'll send it through some analog gear like the MFB FilterBox or the Moog's filter to get it a little dirtier. I also love Fabfilter and Soundtoys, the Decapitator is awesome. GRM does great plugins for getting weird sounds, if my track is too repetitive it they can add some nice sounds here and there.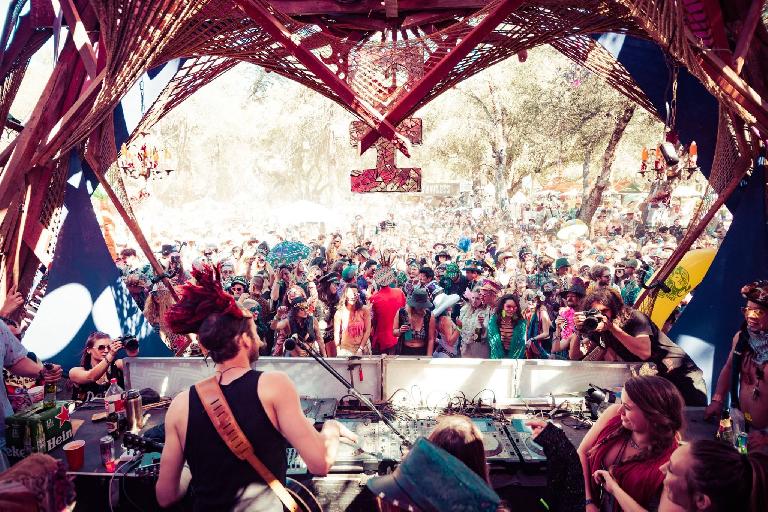 Where do you see the music industry going in terms of music streaming and people making a living? Is it going to get easier or harder to make money from a career in music?
I think it really depends on which genre we're talking about. As long as electronic music is still being hyped around the world, there'll be more and more money involved for artists to make. I don't really know anyone who lives off streaming revenues or sales though, the money comes from playing live.
For bands on the other hand I think it's getting harder. Here in Berlin for example, everybody's willing to pay 15€ to get into a club for a techno party, but paying 15€ for a concert is a different thing. Perhaps that's just the bubble I'm living in, but it seems to me that my friends who play in great bands are having a far more difficult time getting properly paid for what they do.
What advice do you have for people wanting to get into production?
Use as little pre-produced samples as you can and record as much as you can yourself. If you're not good at playing any instrument, find people who are and record them. If you have an idea don't compromise. Make art.