Interview: Matador On Making Sure Every Track Is Better Than The Last
We caught up with Dublin-born DJ and producer Matador - aka Gavin Lynch - to get his thoughts on production, performance and how to keep producing great music...
Matador, aka Gavin Lynch, is a Dublin-born live DJ and studio producer who won DJ Awards' 2016 Electronic Live Performer award. We catch up with him to find out what Matador is doing so right in the studio and take a listen to his recent EP release, Ramaha below.
AskAudio: How did your journey start with electronic music production?
Matador: I wanted to plan a certain sound, and I only had a certain amount of those records, so the easiest solution was to start making my own! I enrolled in some courses part time, and ended up full time in college studying sound engineering and music technology.
AA: Where does inspiration hit you? In the studio, other places, etc?
Mostly in the studio, it used to mostly at night time in the early hours and still is, though I find myself writing quite a bit throughout the day/evening now that the dog has us up every morning at 8am sharp! But it varies from track to track and where the inspiration comes from. It could stem from watching a TV show or movie, or a sound I hear walking through an airport. I've recently set up a second studio space for writing whilst I have time off, and changing that up has inspired the last couple of tracks I've been working on.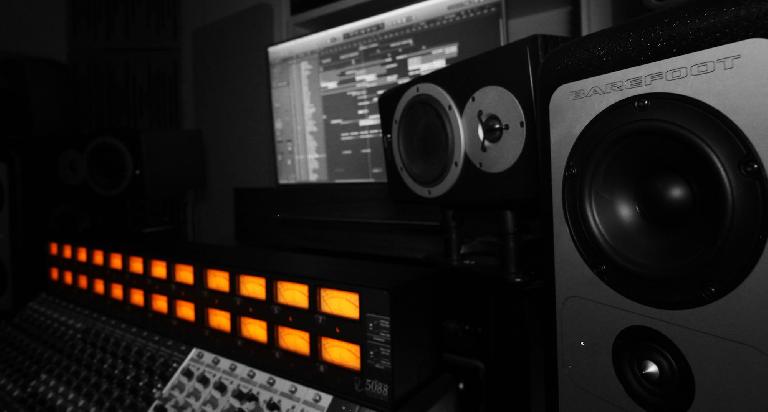 AA: How important are time and place to you personally when being creative / producing? (Not part of the question - an opportunity to talk about your thoughts on creating in different environments and how the space and element of time / hour in the day influences your creative process).
It's definitely important. I've had my studio in a number of places over the years, and I've really come to understand the space that works best for me. So whether that's here in Dublin, or when I was in Berlin, the studio space is very similar. From a time perspective, it's always great to have a long stint in the studio to settle in and work at your own pace, that's when I find it easiest to be creative.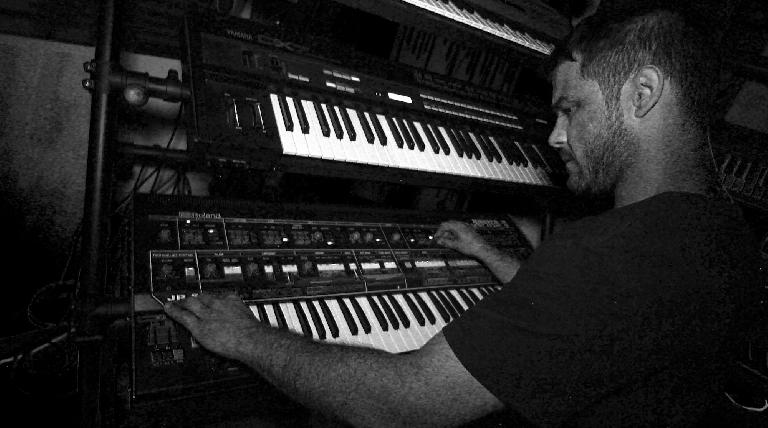 AA: And your production process? Can you give us an insight into how you get started? What plugins / hardware do you reach out for when sketching out ideas?
I found myself over the past few months getting ideas down very quickly using soft synths and then overdubbing with the analog versions where they need it. Using the Arturia collection, I love the 101 plug-in from Roland and a bunch of Native Instruments stuff.
AA: On your recent EP, Ramaha, there's some wonderful use of dark, moving melodies. Tell us about how you embraced more melodic content on this EP (and any challenges /changes for you if there were any).
I feel I've grown up a bit in a past few years and I felt the music had to grow up too, so I really spent time tuning these tracks, employing different techniques and most evidently new hardware. The Junos (6,106,KIWI106) featured quite a lot.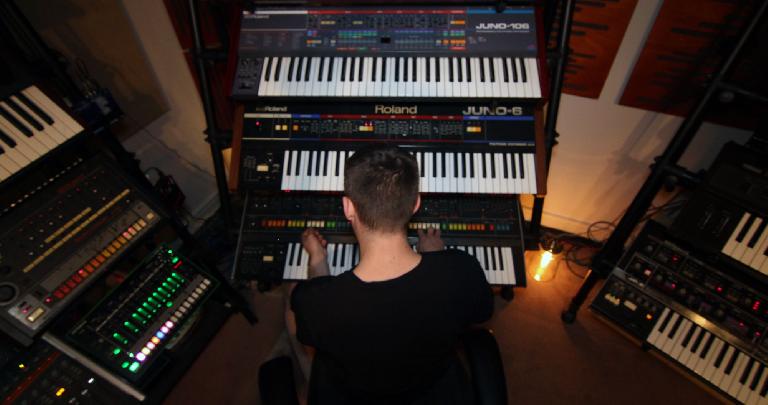 AA: What were your go-to hardware (synths, interfaces, controllers) and software (DAW, plugin, etc)?
My set up is a fair mix of analog and digital gear, running Logic 10, some Native Instruments and various plug-ins, Apogee convertors, into a Neve 5088 with Neve preamps, EQs and compressors. Old and new drum machines, Junos, Moogs, Dave Smith gear….
AA: What about your live performance setup? How do you translate your studio productions into killer live sets?
I mostly work in audio stems, and have all the elements separated, and then summed in various ways. Again a mix of analog and digital. Running Ableton into an Antelope Audio Orion 32 card and from there into a Playdifferently MODEL1 analog mixer. I use various MIDI controllers, delays, samplers and drum machines to keep things interesting!
AA: What advice would you give to young, aspiring electronic producers?
Keep writing and make sure every track is better than the last one!!