Ask: How did yourself, Juan Atkins and Derrick May meet and when did that musical connection begin?
Kevin: I met them after I moved from New York to Belleville when I was 12. It was quite different from Brooklyn. I met Derrick first. We played on the football team together. Juan's brother, Aaron, played football with us. That's how we both got to meet Juan who went to the same school but was a couple of years older than us. Juan was into music. He had all these little gadgets. They were early synths and different cassette decks. Most people had one and that was it. He had multiple ones and he'd find ways to multi track and do some trickery. I wasn't really paying attention at that time. Me and Derrick were more athletes. Derrick lived closer to Juan so he'd be there a lot and hang out. I'd pop around every now and then.
Through the years we were in high school together. The musical connection happened when Derrick moved in with me for a semester around 10th grade. I was from New York, so I used to go back during the summers. I was listening to WBLS, Tony Humphries, hanging out with my older brothers. I always had this disco four to the floor thing going on musically. But there wasn't really any of that going on in Detroit.

I found out Derrick was listening to a guy named Mojo on the radio. He played a collage of different music called The Midnight Funk Association. That's where I first really fell into understanding new music and broadened my horizons. At the time Juan was in his own group called Cybertron and I also learned about people like Kraftwerk, B-52s, Mojo.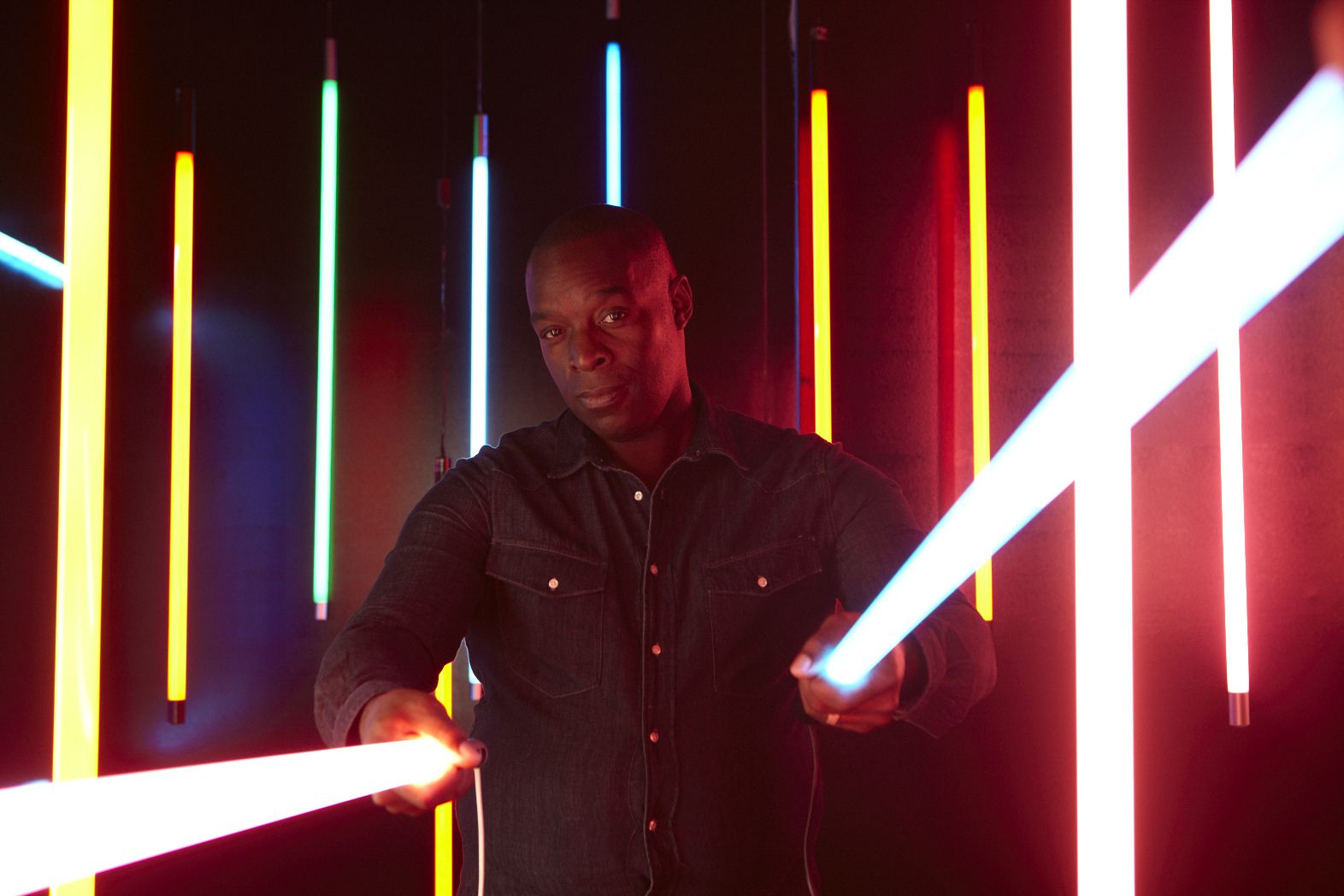 Kevin Saunderson around the time of Inner City.
Ask: I believe you went the DJ route before getting into production?
Kevin: Derrick had moved to Chicago and Juan was already a local hero making music and I went to college playing football. He would communicate with me and told me about Frankie Knuckles and this music called house, "like techno but slower." He tried to explain it to me. I began hanging out with Derrick's friends at my school and they had Technics 1200 turntables and this nice Numark mixer and lots of vinyl with Megamixes. I was excited to see the 1200s because I'd been to the Paradise Garage in New York and the closest I got was being in the crowd looking up and I didn't know what they were playing on. Seeing this setup inspired me. I kept watching and eventually they let me touch the turntables and play records. Then I thought I'd see if I could mix. I started practicing and tried doing what they were doing.
Being a football player and being competitive came out for me in music. I thought, "if they can do it, I can do it". I wasn't planning on making a career from music. But I grew this love for it. Derrick moved back to Detroit eight months later which played a big role as I got to hang out with him a lot. This whole network of DJs I'd met, Eddie Fowlkes, Blake Baxter, Juan Atkins, would go to events and it just rubbed off on me and made me want to do the same.
"Once I learned how to put everything together there was no stopping me. I went from knowing that to arranging, editing on two track tape, and mixing my own records."
Ask: Did that self-confidence / competitive nature help you when you started producing?
Kevin: Definitely. At first I knew how to do parts and different sequences, but I didn't know how to put it all together. Once I learned how to put everything together there was no stopping me. I went from knowing that to arranging, editing on two track tape, and mixing my own records. Juan Atkins showed me that by the way.
I finished my first record which came out on Juan Atkins Metroplex label at the time. But, I decided I wanted to do my own label. Derrick and Juan had their own labels and I saw what they were doing. I was thinking I could do that: master my record, get them pressed and give them to different DJs and hope they play them. That led me to making my own label. Once I did that I was in full control of whatever I wanted to do. So, if I wanted to make a record I'd make it and release it. Technology back then was different to now. Some things took a lot longer to achieve and you had to put more work in than you do now.
Ask: Even in today's digital world that's a lot of work to take on for one person. How did you manage?
Kevin: Just will power. When you start hearing your record being played by a DJ on the radio—I was in Chicago hearing my records in the mix by Farley and Chippy–that gave me the world of confidence and inspiration. I remember visiting my brothers in New York and telling them I made my first record and Tony Humphries is mixing on the radio and all of a sudden he plays my record, Triangle Love. I'm like "wow! That's my record right here". They couldn't believe it. With the confidence and inspiration I got the will when I realized this is what I really want to do. I gave up football for music and my whole mood shifted to technology and music.
Ask: And thousands of people are very glad you chose music!
Kevin: It's hard to imagine now, but we created our own path with technology and created a new sound and found a way to make it suitable as DJ dance music. But we became producers because we had a good feel for what people would like on the dance floor. We created a whole new industry that changed the way people listened to music and that's why it's evolved over the years.
Ask: What was your first production setup?
Kevin: I had a DX100 and Casio CZ-5000 a Roland 909, shared an 808 with Derrick. My sequencer was a 4-channel Roland one with a floppy disk drive. I moved straight to computers pretty quickly. I used Sonus and Dr. T on a Commodore 64. Then I went to a Commodore 128. I began using programs to do the sequencing and was excited about using technology as a way to make music and push the boundaries. I also had a Fostex 8-track recorder and a Roland 727.
Ask: A lot has been made of the early 808 and 909 Roland drum machines recently. What was it about them that captured your imagination?
Kevin: They were easy to work with. You could use step mode which was great because I wasn't a drummer. It was easy to switch your patterns to get to the next pattern. I liked the decay and obviously the sound. They worked great on the dance floor. You could work on the decay and pitch and there were different ways of making them sound different. And they had character. I used the 909 on about 90% of my songs.
Ask: Was the 303 something you reached for when creating bass lines?
Kevin: I did, but not that much in truth. I only used it two or three times. Once on a remix for the Wee Papa Girl Rappers, and on a Kevin Saunderson track too. My bass lines really came from the Yamaha DX-100. What I was good at was creating new sounds because I was bored of the regular sounds.
"Sometimes you made great mistakes by getting hands on. That's what inspired me to create Reese bass on 'Just Want Another Chance' (heavily used in drum and bass)."
I started messing around with the parameters: the oscillators, filters. I was learning all about resonance and more by getting hands on. Back then I didn't always get the books, and sometimes you just made great mistakes by getting hands on. That would inspire me to create a song, like 'Just Want Another Chance'. I created the bass which drum and bass DJs used on almost every record for about 10 years and they called it the Reese bass named after my track.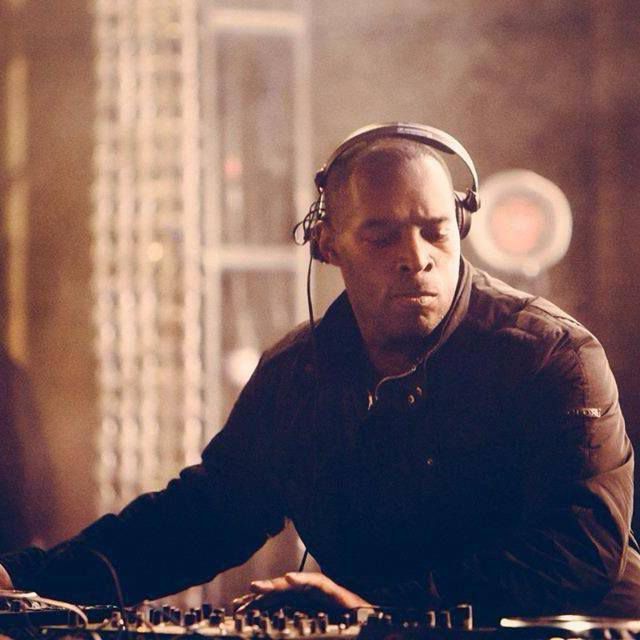 Kevin Saunderson at his mixer.
Ask: Tech has come in leaps and bounds since the 80s. I noticed you've been using the new Roland AIRA machines in your studio? How do you rate them?
Kevin: Yes. I've been using the new AIRA TR-8, TB-3, VT-3 and the System-1. They're very cool and easy to use and give me a bit more manipulation. The TR-8 can be the 808 or the 909 which is cool. They sound good. I haven't got too much into the System-1 yet. I like you can add the plug-outs which is great to use on the road.
Ask: What other hardware and software do you reach for in the studio?
Kevin: I'm not really using hardware much now. The only hardware I'm using now is the Native Instruments Komplete Kontrol 49 and my Maschine Studio, which I love. I put it in my lap and I can get to sound banks, kits and just create. I use a Universal Audio Apollo Quad audio interface and a great pair of barefoot speakers.
"The only hardware I'm using now is the Native Instruments Komplete Kontrol 49 and my Maschine Studio."
I'm doing a lot with software and plug-ins right now and it's working for me. Some people say, "ah, it's not the same." But you know it's a different time. It doesn't need to be the same. If I feel like I need to I can use some plug-ins on the UA Apollo which give it a tape machine or 24-track tape machine feel. If I need something warmer I'll get what works.
Ask: So you're really embracing fusing software and hardware together?
Kevin: I've always been into technology. It took some time before plug-ins were ready. These units sound great and sound the same as some of the analog gear. But, people aren't hearing music like they were before anyway. Very few people are doing all analog. If you use all analog and make a shitty song that nobody can feel, what good is it? If you use digital or software and you make a great tone that everyone is dancing to and it still sounds reasonably good then who cares!
The thing I don't like is having to use my mouse a lot to interact with computer screens to adjust parameters. Native Instruments Komplete Kontrol gives you lots more control over this kind of stuff. It all helps you move ideas quicker. The problem I have is I get lost in so much technology. Sometimes it can take me forever to create! I'm always trying to learn something too. You know, you feel like you've got to master it before you use it. Even back in the day I learned by doing.
Ask: What's your DAW?
Kevin: I'm using Ableton Live now. I used to be a Logic guy, but hanging out with my son—he's got me on Ableton more.
Ask: And what about plug-ins?
Kevin: We use Soundtoys a lot. Altiverb for reverb, Sylenth, Kontakt for sampling, Waves for mixing and mastering, UAD collections which are great. I like the Arturia software synths too.
Ask: I saw an interesting video of you at Ford Motors doing field recording at the factory. Have you used those sounds in a track?
Kevin: I have created a track with some of those sampled sounds and other sounds too. Not sure what we're going to do with it yet.
Ask: Was it a new experience to capture sounds in that way or was it something you've done before?
Kevin: It was new for me. I've never been to an assembly plant, and never really captured sounds outside of being in the studio. I'd always thought about doing it somewhere exotic. This was unique because it was in Detroit and there's some correlation there with Henry Ford being an innovator, the first to pioneer and set up an assembly plant, and me musically. He made people move with cars and I made people move with music. I thought it was interesting.
Ask: Because you were capturing sounds in such an organic way, and with your connection with the assembly plant, did you approach the production process differently? Did it give you a different feeling when hearing sounds?
Kevin: It gave me a different feeling with what came out of me: how I could manipulate those sounds and how I could take those sounds and make them more synth based.
Ask: You've created and produced a wide range of musical styles under a variety of guises, from Inner City to Reese to E-Dancer. What are your thoughts on the current electronic music scene.
Kevin: I'm impressed how technology has gone. I think the younger generation has really caught on to music in many different ways. There was one point, especially in America, where people didn't care about music at parties. They didn't even know a DJ was playing. Now people get excited about the DJ and the music. Young kids are creating music.
You're starting to see how technology has pushed everything forward and people, because of social media, have finally been getting pieces of the puzzle in a good way. Before they wouldn't have been able to do this unless they'd been to an underground club, or had that experience one on one. It wasn't like Europe where there was pirate radio. We had MTV, Rolling Stone and electronic music just wasn't accepted. Now it is accepted. Even the commercial side has brought the underground scene above ground and made it more acceptable which is a positive thing.
I had a vision when I first started DJing. I loved the music and wanted it to be for everybody. When I first started, believe it or not, 99% of people listening to the music were black kids from Detroit and maybe the gay crowd. That was it. I'd play these fraternity parties on campus at college, mainly for the black crowd and then I'd see other frat parties and think, 'man, you just don't know what you're missing!' Maybe one day this music would be for all.' And it's been proven it is for all. This music is known around the world now. There's no color or race to it. It's a great feeling for me to see how it's turned out many years later.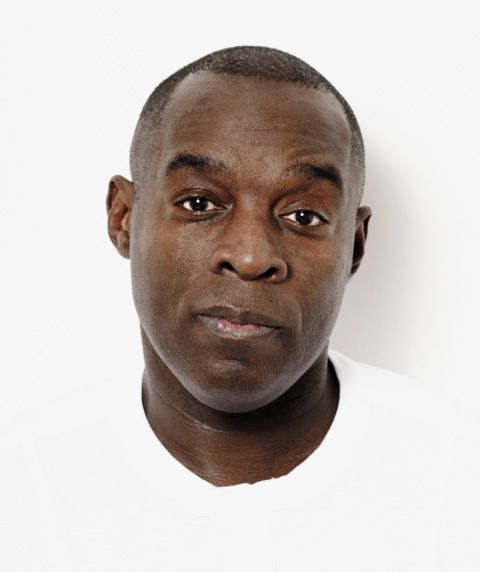 " Music should come from your heart. Make what you feel, what inspires you."
Ask: Any tips you can share with the kids coming through as DJs and producers?
Kevin: As a DJ, I started on vinyl. Now I'm pretty much Traktor or CDJ2000s. I have multiple ways of setting up. Sometimes I play with controllers and sometimes with USB sticks. Everybody think, 'oh, I've got to be able to play the traditional way.' It's good to know it, but the most important things are to be able to play good music and making people dance. Keep working hard, always get better and always have a backup to your backup. I was advised to have a USB stick, rekordbox and CDJ2000s, cos' the show must go on. It's important to be able to do that because if someone gets drunk and spills water on your computer, can you still play your set? You've got to have a plan for that.
And music should come from your heart. Make what you feel, what inspires you. I make music for me first.
Ask: So, you've been a macProVideo / AskVideo user for a few years. How did you find out about our online video tutorials?
Kevin: I just came across you guy on the internet and I was curious to see what the tutorials were about. That was my first introduction. I wanted to be able to understand audio software quicker and to visually just see it. It gave me better insight and is like having an instructor right there with you in the studio showing you how to use software that you might not get. Then you forward or rewind and play it again until you really get it.
"macProVideo (enabled me) to understand audio software quicker... it gave me better insight and is like having an instructor right there with you in the studio showing you how to use software... "
I started doing that with the Native Instruments tutorials, like Massive, and then the Ableton Live tutorials. Once I started using it my kids were in the beginning stages of making music. When they asked me a question I'd send them to macProVideo.com and say, 'go get your information here.' Especially as I was traveling the world, they were able to use your site as a resource to learn and that's just what happened.
Ask: What projects are you working on now?
Kevin: I'm working on an EP, or maybe an album… an album is still a special project to me. It's a story, a completion of a project compared to an EP. It's E-Dancer style with the newest technology and stuff. I've worked on a couple of tracks with my son Dantiez. We released one a couple of months ago, called "Womp It". We're working on some other stuff together.
I've done a remix on a track called "Ghost" that's coming out soon for Laura Welsh. Dante and I are doing a remix for Carl Cox's label. I'm pretty engaged and busy making music.
Kevin Saunderson on Facebook
Kevin Saunderson official website