Interview: Jon Rundell On A More Open World For Music Sharing
Jon Rundell is an accomplished DJ and producer who as well as releasing his own music has remixed for the likes of Josh Wink. We caught up with him to find out what makes him tick.
AA: You've got an interesting take on the music industry and releasing music for free. What's your thought process behind this approach?
It's not entirely free, as every listen (stream) generates some revenue for me, it just feels free to the listener because there is no need to actually pay for it there and then. Having said that, I am giving away the tracks for free on download, with some of the parts to each one. I just felt it had got to a point where it was more important to me about how many people were listening and hearing my music than actually downloading it, as let's face it, most people don't need to if they are not interested in being a DJ (download sales across the board have dropped a fair amount too in the last year). I decided to give the parts away just to try and encourage people out there to play around with them and see what they could come up with, and then if I hear something I feel I could release then I will.
AA: As an artist, do you see live performance as being the primary revenue stream moving forward, or are there other ways?
It has been for most of us for a long time now. Even when I released just on vinyl at the start I still earned more from DJing. Streaming is for sure the most convenient and quickest way to listen to music out there at the moment, and that's the type of world we live in mostly, on demand. It does take a lot of streams to earn a living from it, and I would still suggest that for most of us, DJing will still be a higher earning than releasing music. There are plenty of other ways to create revenue too, but this would involve having a really dedicated hardcore fan base that you can talk to directly and literally cut out all the middlemen to make it worthwhile.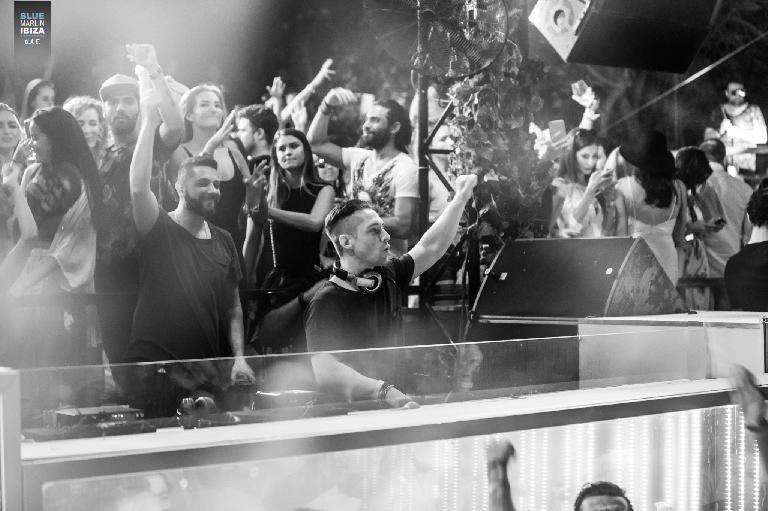 AA: Can you tell us about your production process for your recent track 'Dysfunctional Acid' which you released on 12th Nov?
At the start of the year I just sat down and began jamming, throwing in this, throwing in that, until I got about 50 loose ideas down, mainly as beats and grooves. Then I took the ones I felt were the strongest, scrapped the rest, and began just messing around with sounds from anywhere and everywhere and with any type of plug-in. This is how all my latest releases were made and I'll keep doing it like that going forward. Once I was happy with a decent amount of them as projects, I booked in some time with Alex Tepper and we tweaked them, took things out, added things in, and gave them a good mix to get them kicking enough for the club sound systems.
AA: The previous release was 'Can't Stop' which saw you remixing a previous hit of your own. Do you have to change your usual remix mindset / process when remixing your own track?
I didn't really know where to start, so I just took two of the parts, the vocal and a conga sound, and started there. It seemed like the best way to make sure it didn't just sound similar again. I guess I tend to do that on most remixes really, as that's kind of the point for me, put your spin on it and make it different to the original.
AA: What about the studio hardware you use?
I don't use any hardware these days, it's too bulky, rigid and expensive for how I like to make music, and I like to have the ability to get things down on the fly if my mood suits it. Although I did get a Make Noise O Coast modulator, which is nice and compact and a lot of fun!
AA: Tell us about the software side (DAW, plugins, etc) you use and why you're drawn to them.
I was a Logic guy to start with. It's what everyone around me was using at the time, so I dived in. I liked the sound you could get out of it with the mixes too. Ableton was still in its infancy really, and then when they got to around version 8, I noticed that the bottom ends had more punch than before when listening to demos I'd been told had been made on it. I got curious for a while but never really did anything about it, then 9 dropped so I got it and just felt way around it a bit. It took a while to get used to it all, with being so Logic minded, but again, for the way I like to get things down quickly and scrap anything quickly that just isn't working its way easier, plus the sound output is solid now!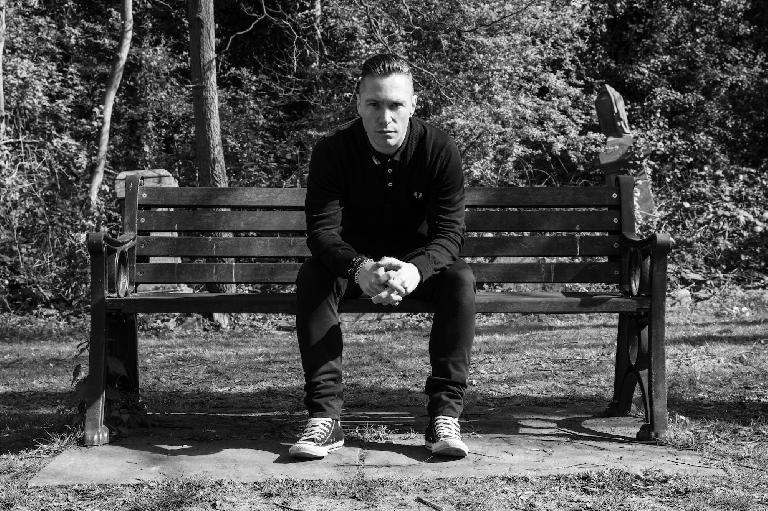 AA: What would you suggest to upcoming artists on how they can make living from their music?
I would say really don't worry about earning anything from it to start with. Focus on your skills first and foremost. If you do this and become the best you possibly can at producing and constantly look to improve, then earning something from it will eventually come because you will become known for making great records that everyone wants to listen to.