Jaded styled themselves into last year with their cult smash '˜In The Morning' crashing into the Spotify Top 200 chart, racing to over 14 million streams. We caught up with them in London.
An exuberant, DIY party ethos; a bold attitude that's more about genuine enjoyment than cool bravado: a listen to Jaded's tracks will tell you what they're all about. With live dates confirmed this year that promise the kind of hedonism and abandon found at Elrow or the old Ibiza residencies, this is real liberal London at its most mad and joyous.
Ask.Audio: How did you guys meet?
Jaded: We met in the studio many years ago, we were all renting a space individually at the time and the rest is history.

AA: Can you give us a brief history on what got you into music making?
We all have a love for the dancefloor but prior to meeting Nari was in an Iranian folk band, Jordan was a singer songwriter and Teo was djing....... up until the time techno all came into our lives.
AA: What are your individual roles in the trio?
We all produce and make beats to a similar standard so there's always a lot of music but generally Nari is the music guy, Jordan makes crazy beats and on vocal duties and Teo wraps it up and makes sure it bangs.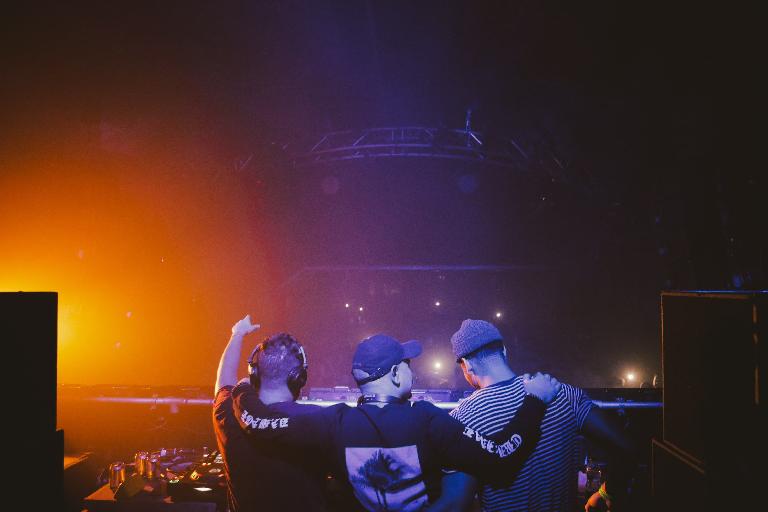 AA: Tell us about your latest project Hand Of God and how it came about
The conception of the song happened last year during the world cup so who better to make party music about than the original don Diego.

AA: Why choose this footballing story to create a musical project around?
It was during the world cup so football fever was running deep in our veins.

AA: How does a track typically come together for you? Does it start with beats or melody…?
It can start any way wether drums or melody first but we like to get those things together quickly while concentrating on a theme to drive it all.
AA: How do you collaborate - all together in the studio or remotely?
We do the session with the vocalist and get the song down and then delegate what needs to be done between us.

AA: How has music technology evolved in the time you have been producing?
Well considering Teo learnt to DJ on turntables it's safe to say we've seen a lot in our time. We love how accessible and affordable hardware synths are these days. Currently the iPad is full of so many tools you can't get on a desktop so right now even the iPad is a key tool in our studio at the moment.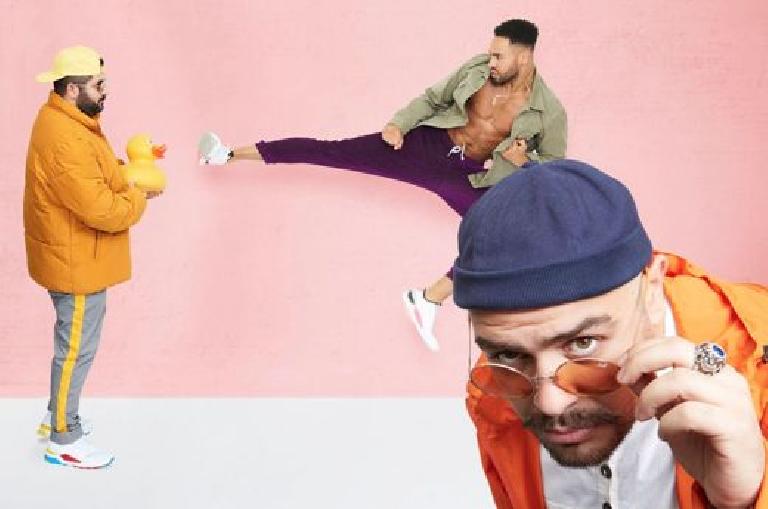 AA: What would you say is the single most important or significant change in that time, as far as music tech goes?
Ableton Live coming has changed performance, djing and in particular the way we make music in the studio so it can't be denied Ableton has changed the game.
AA: Can you give us a brief rundown of what you use in the studio and live, in terms of hardware and software?
Right now we are running with Ableton 10 and Logic X. We have a Moog Sub 37 which we are all in love with, it's perfect for basslines and leads. As poly synths go the Minilogue has a great sound and we use it on a lot on things. In the box all the Arturia Moog models are top and Native Instruments can do no wrong. When live we are using the Pioneer cdjs and Nari bangs the drums on the SPDSX

AA: What advice might you give people wanting to get into production?
Absorb as much info you can but remembering the idea is key. It's great to have top production techniques but the vibe is key.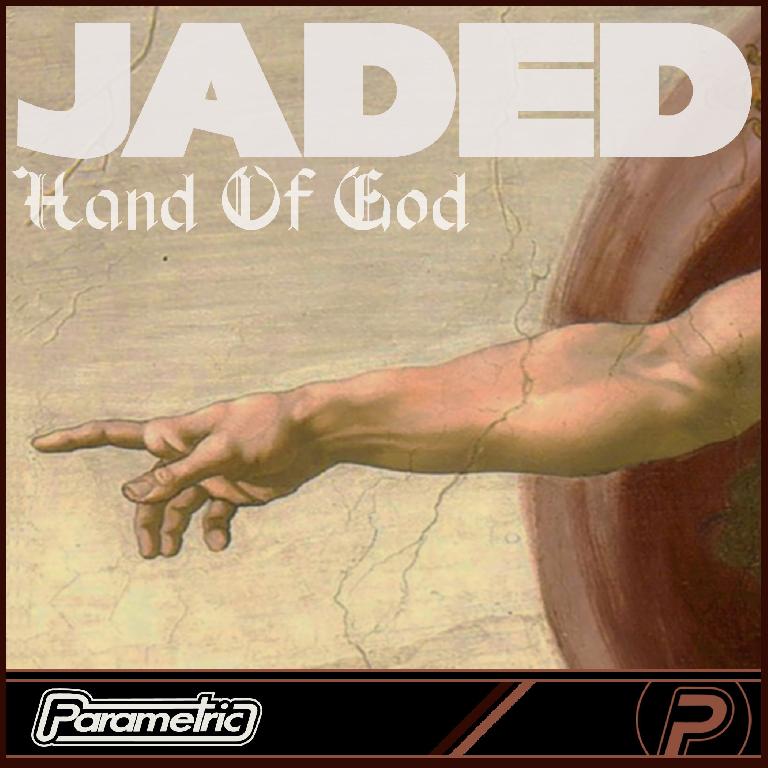 AA: Do you think you have a signature sound? What makes your sound and what production tricks you use to get it?
We try to keep it energetic while always having our signature "character" which usually consists of our own vocals on top of everything to give it its own vibe. Our clever use of percussion whether it be putting it into a sampler and making a bass out of it tends to be the glue.

AA: Do you think technology has levelled the playing field for people making music – if so is this a good or bad thing and why?

Nowadays you can find any info online if you look hard enough so yeh it's level which is great because now its never been easier to focus on good ideas and concepts which you definitely can't find as much online info on that's for sure.
AA: What's the next big project you are working on?

Time to get this album popping