For most of the digital audio crowd, Propellerhead is a company that needs no introduction. Most famous for producing user-friendly music software, they continue to create groundbreaking tools to suit the tastes and needs of music pros and hobbyists alike. Their CEO, Ernst Nathorst-Böös, recently made some big announcements at Musikmesse 2012—namely about Rack Extensions and their successful new iOS app, Figure. We sat down with Ernst to talk about the philosophy behind Propellerhead, how Rack Extensions will open up Reason to third-party plug-in developers, and their plans for Figure on the iOS and Android platforms.
RS: Can you tell us about your background and the beginnings of Propellerhead?
Ernst: I've been in this business for way too long now. I started out in the 80s working for a company that imported and distributed music systems into Sweden. We were doing the big brands at the time: Sequential, EMU, all that cool stuff. I then wandered into tech writing; writing for magazines for a while and then I met Marcus Zetterquist who is one of the founders of the company and CTO, and Peter Jubel, our DSP specialist. So, when Marcus and I got together it was just the two of us at first. He is a Godsend of a developer! He said once that he started coding seriously when he was 13. Before that he was just playing around! He's that kind of guy and is still responsible for a lot of the creative ideas in the engineering side of the company.

We started working on a couple of projects together that were all musically related, but the one that people know about now is of course, ReCycle. We were just two guys sat at a kitchen table and we didn't know anything about distribution, sales or marketing at that time. So, we teamed up with Steinberg and they took on the product and we worked with them and they helped us get it onto the market. Then we followed that up with ReBirth.

After ReCycle we wanted to get into what we really loved which was synthesizers and making music. This was about the time when computers were just powerful enough to do real-time audio. We were the first company to bring out a synth-based software product that wasn't just experimental, but actually something you could use on your existing computer - that you could create complete pieces of music with.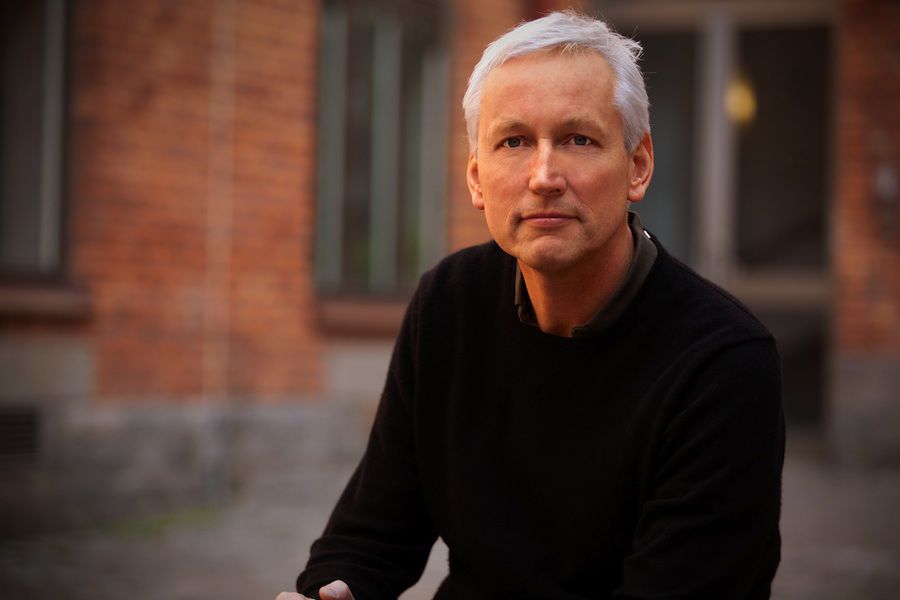 Ernst Nathorst-Böös, CEO of Propellerhead.
RS: Propellerhead is widely attributed with being the company that brought music production to the masses. Was the aim to appeal to studio musicians or did you see the "bedroom" musician as a market?
Ernst: There were sequencers around already at the time. The whole home studio revolution was happening. One of our contributions was to pack it all down and make it run on the computer you already had. Of course it brought down costs, but I think the biggest thing was that it all actually worked. Before that I remember messing around with MIDI, routers, cables and synchronizing timecode with tape recorders... There's a lot of nostalgia around the equipment and everybody still loves it. But for me when I think about it, it was just a nightmare. It never really worked properly. Things would stop sounding, go out of tune, or drop out of sync. Compare that with making music now on any program today and it's such a different experience.

So, that was the main contribution from us for the masses: we packed it all together and made it just work.

RS: So fast-forwarding to the present time: Excited to talk to you about Figure for iPhone and iPad which has been generating a lot of buzz. How long have you been working on this app?
Ernst: We've been working on Figure for about 6 months. It is an iPhone app but like other iPhone apps it also runs great on an iPad, although we haven't done anything to make it iPad specific at this time.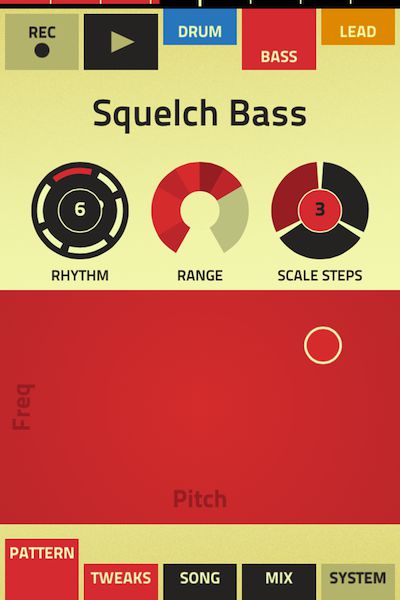 Figure for iOS has been a massive success since its launch.
RS: Do you have any plans on developing an iPad specific app in the future?
Ernst: Although I can't really comment on future plans, I can say that Figure for iPhone was a good way to start because it forced us to think differently. The iPad is munch closer to a computer than an iPhone is, and we really wanted to bring a new take on mobile music making, so it was a conscious decision to start with the iPhone.

RS: Can you tell us more about the design considerations, process and inspiration behind Figure?
Ernst: Being pioneers on the computer platform we had to think pretty much from the beginning how to design a musical instrument on the computer. Now we have a new platform which we see as a really different type of opportunity and device than the computer. There are obvious things that everybody talks about; touch is the big thing. But, if you look at it from an overhead view, I think one of the secrets is the aspiration, situation and setting where these mobile devices are used. There's a lot of data around about how long, for instance, people run an iPhone app. The median numbers are just a couple of minutes. So we thought about what someone would do between the space of two bus stops, or within two minutes and how we could design something that actually fits that situation.

RS: But this 2 minute scenario can be stretched out, especially considering the 2 minute return bus journey where we can return to the composition.
Ernst: Yes, but Figure doesn't take you very far into the musical process. It really gets you going, allows you to have a lot of fun, be inspired and have some great sounds in your headphones: music that you've created in a couple of minutes. We think that's fine and is a great experience in itself. It's like when you pick up your guitar and play a few riffs and then you put it down and that's great.

RS: So, if a user create something they'd like to develop further can they bring it into Reason on Mac or PC?
Ernst: No, they can't. And of course this is something that a lot of people have been asking for. But at this point, no you can't do that.

RS: With two of Reason's synths already included, do you have plans for more instruments and effects from Reason making their way into Figure?
Ernst: We have some ideas about future updates and we're going to work on this program, that's for sure! There'll be some great stuff coming.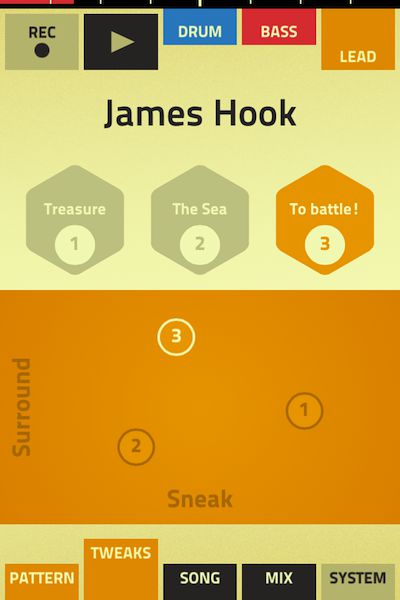 The idea behind Figure is to create your own music in 2 minutes. I often find myself using it for even longer which is an indication of just how good it is!
RS: How important is user feedback in determining the new features that make it into Figure and other Propellerhead products?
Ernst: We try to listen a lot to users, in fact, more than is sometimes apparent. We see it as our job to try and find out what musician's needs are and that does not always mean implementing the various functions and features that people are asking for on various forums. But we do listen a lot. We're doing an increasing amount of user testing with a lot of prototypes and bringing people in from outside the company has an influence on the designs.

RS: I imagine you've had feedback from Android users wanting to see Figure on their mobile devices?
Ernst: Well, we haven't made any firm decisions about Android yet. I can disclose that much... it's just very recently that Android has become, from a technical perspective, a viable platform for such an advanced application as Figure is. There are some issues with the Android platform that we need to research and understand more about. One of them is that Android phones are all different, they're not all exactly the same. You need to do a lot more testing and compatibility work than on iOS.

Apple's iOS is an incredible platform for developers like us because we know that every iPhone and iPod Touch is exactly the same for every user. With Android we're back into the territory we were in with computers: PCs with different sound cards, etc. It's not that we don't like the Android platform, but it's just not as easy to develop for.

RS: Your other big announcement from Musikmesse was Rack Extensions in Reason 6.5. For anyone that isn't aware yet, can you outline the philosophy behind this technology?
Ernst: Yes. Musicians have been asking for 3rd party plug-ins in Reason since forever. It's been the number 1 request. There are some things that we've grown to love about music products and how they turned out over the years. But the current plug-in technologies have been actually breaking these things for the musicians and how we use these programs. So we decided to see how we could actually bring in everything that's so great about plug-ins and still have Reason be what it is. The good thing about plug-ins are, of course, you can expand your palette and add new stuff and those instruments and effects come from other people than just us, and this can help inspire people as there is a lot of innovation and great design happening in the plug-in world. Also the user can customise their studio which can't really be done with a fixed set of devices like Reason currently has.

But the problem is that the VST standard, which is basically what everything works on, is really, really old now. If a plug-in crashes it can bring down your host and lose any unsaved changes in your project with it. They're all different, so every developer reinvents the basic stuff, like browsing patches. Or when you load a new plug-in and you want to move a knob you don't even know whether to move the mouse around it, left or right or up or down. There's a range of things that stop people in their tracks. Then there's the Mac and PC compatibility issue in case you want to work with someone else or work on a different machine in the studio: it can be impossible to make all that work! We just lined all that up and tried to knock them all down one by one. And we think we got almost every single one.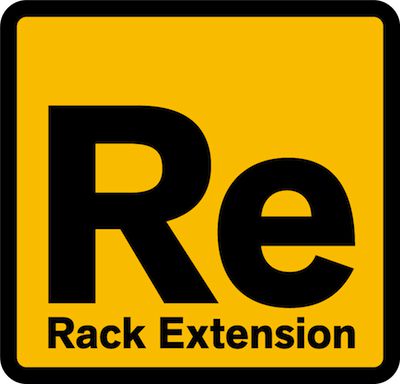 Rack Extensions will reportedly open up the Reason platform to 3rd party developers while maintaining stability and consistent functionality and UI.
RS: What are the advantages for developers? Does this mean that a developer, like Sonic Charge, would need to create a VST, AU and Rack Extension?
Ernst: So if you already have developed a VST then of course it is more work because you'll need to support another format. But it's less work than if you have a VST and you want to support other formats. The biggest difference is if you have nothing and want to start out making plug-ins and you have some great ideas. Then the amount of overhead from a developer perspective is much, much smaller because you don't have to think about technical issues like browsing, automation, remote control, thread handling, or graphics library. All that is just ready for you to start using. We provide all that functionality. All you need to do is write that DSP code and then work on the user interface from a design standpoint and then write a few simple scripts to connect those two together. So, it's much less work than writing an AU and VST, which is not much different from writing an entire audio application.

Rack Extensions is very different and the actual audio code that's running is exactly the same as in any other native plug-in, and you can use exactly the same code and it will run great.

RS: So will plug-ins created using Rack Extensions be available only through the Propellerhead store? I can see a similarity between Apple's App store and your system.
Ernst: That's because they're very similar! (laughs). We had some ideas about this long before the Apple App store was created. We basically designed this system but were a little scared that it was too different from anything that had been done before. Then the App Store appeared which was a big relief to us, mainly because when we need to describe our store to anyone we can just say it's like the iTunes App Store!

We also looked at what Apple had done and thought they had some great realisations in their implementation. We thought that if it worked then we could just use it as ideas.

RS: What are the advantages this system provides for Reason users?
Ernst: You can just move to another computer and continue working on your song. So, for this system we have to host it centrally - all Rack extensions need to be in one place. So once that was in place, we thought as we're hosting them all and managing the licensing for everybody then why not put the shopping into the same place.

That also created a lot of benefits for the musician. They go to one place to find, try out and buy all the plug-ins. So, if you search for compressor in the store you'll find every compressor there possibly is for your music environment.

RS: In terms of the app validation process, Apple are known for their stringent checking of an app's code before it can be made available on the App store. Of course, this is designed to make sure apps are as stable as possible and provide a good user experience. So, do Propellerhead have the same goals?
Ernst: Yes, it's very similar. So, the developer will submit a plug-in. We have some automatic tests that will run and then also there will be a manual inspection, and we provide guidelines for the developer. We're going to try to be really open about things. Of course we can't have any offensive material in the user interface... that kind of thing. We expect to have open communication with developers.

RS: One of the other interesting aspects of the Propellerhead store is that, for Racks, developers can set their own prices. Is there a lower or upper limit for the pricing?
Ernst: I think there is technically an upper limit... I can't remember exactly what it is, but other than that, there is no lower limit. Developers can offer their Racks for free.

RS: There's some interesting areas in which Propellerhead have become active recently, for example with the introduction of Balance, your first piece of hardware, Figure, your first iOS app, and now opening up to 3rd party plug-ins with Rack Extensions. What's the underlying philosophy behind your current direction?
Ernst: There is a very strong theme for everything we're doing. We just want to enable as many people as possible to make music and think as little about technology, in a bad way, as possible. We want musicians to have fun making music. If you look at Balance, Figure and Rack Extensions it's all pointing in that direction. It's all we aspire to do.

Discover more about Reason here.