Interview: Drumsound and Bassline Smith
We caught up with veteran drum'n'bass producers Drumsound and Bassline Smith to talk production, beats, basses and their very own Kontakt bass instrument, Parallax.
Drumsound & Bassline Smith are electronic producers from the UK and the group is made up of Andy Wright and Ben Wiggett (the duo known as Drumsound) along with Simon 'Bassline' Smith. Widely heralded as pioneers of drum'n'bass, they have been active for over two decades and released music on labels including LTJ Bukem's Good Looking Records, Bryan G's V Records and Grooverider's Prototype Records. Their own record label is Technique Recordings, which celebrated its tenth anniversary in 2009.
AskAudio: What was it that clicked musically for all of Drumsound & Bassline Smith back in 1998 when you met?
DBS: Drumsound & Bassline Smith originally formed at a drum and bass club night based in Derby in the mid 90's. Drumsound & Simon 'Bassline' Smith were both resident DJs alongside DJ Ratty. We all used to hang out at the club and chat about music and production. After a while we naturally decided we should try a collaborative project and it all started from that point. Once we realised there was a great chemistry in the studio we made more and more tracks and we then decided to start 'Technique Recordings' as a vehicle to release these tunes to the masses. Simon had previous experience with labels having owned Absolute and Absolute 2 (a seminal jungle label in the early 90's with artists such as Doc Scott, Nookie and Ray Keith) so it seemed like a very natural way forward. The rest is history...
Over the past 20 years technology has had a massive impact for producers. How has the advent of digital tools - from plugin instruments and effects to more affordable synths and samplers - had an impact on the way you make music today?

When we first met, Simon's studio originally consisted of an Atari running Creator with an AKAI S1000, Korg Wavestation, Roland JV1080 and a Novation Bass Station all running through a Soundcraft Spirit Desk. Drumsound as a collective had a fully expanded AKAI S2000, a JV1080, Roland JP8080 and a Korg Prophecy. When we joined forces as Drumsound & Bassline Smith we amalgamated the two studios together and bought a Yamaha Pro Mix 01, an AKAI s5000, E-Mu Ultra 6400 and we started working with Steinberg Cubase v3.
Having learnt how to use these synths and samplers in the early 90's it has been truly mind blowing to see how technology has developed over the years but it has given us a great understanding of sampling and synthesis in general.
When we used to write music, there was very limited sample time available and you had to chose your samples wisely. We spent as much time crate digging and looking for samples as we did making the tunes and also due to the time restrictions a break was the most efficient way of making beats as it was mostly all done for you. Basses were simple 808s or a looped sine wave and we used to mix everything pretty much in mono as it meant you had more sample time and, in turn, this made it cut better onto acetate or dubplate.

Programming the synths and the samplers back then was an epic task. You had huge paper manuals and miniscule 2" screens to edit on and when there's more than one of you is particularly hard work. Chopping up breaks was very time consuming until we bought a SCSI drive - samples had to be saved to floppy disk which took ages at the start and finish of each session. In hindsight, making music was pretty slow and buying the outboard gear was very expensive but it meant you had to make the most of what you had and you learnt the equipment religiously, getting deep into its core to make the noises that were new and exciting.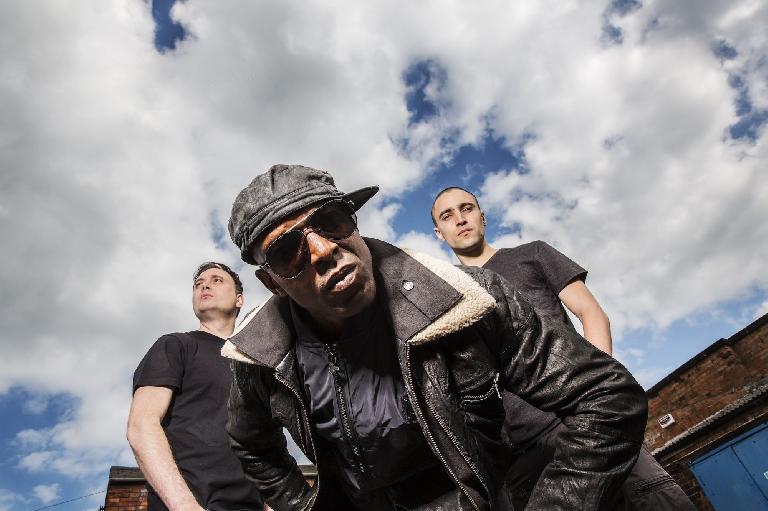 As we loved our kit so much we were slow to move over to the VSTi systems but eventually we really had no choice but to give it up and move to a digital system. I think by the end of 2003 we were using the samplers less and less and the new world of Cubase SX was at our door.We started using full stereo samples and Recycle - REX files meant we could throw beats in quicker and we started using Native Instruments FM7 and Kontakt VSTi's which left all the outboard gear pretty much redundant.
Fast forward to now and it's like a different world. It's so easy finding samples using the internet and there are thousands of sample companies that make every possible sound in any possible genre you can imagine. The new VSTs and Kontakt libraries can replicate virtually any old synth that was available back then and more which makes music production so much easier and faster. It's come such a long way. It's amazing to think we can now make music in the comfort of our home studios and we can collaborate with artists all over the world using the internet without ever actually meeting face to face.

Now our workflow is so much quicker and our tunes have so much more content and depth we can spend weeks making a bass rack, mixing down a track, coming back to it day after day to get it right or spend a week making and tuning a kick or a snare drum from scratch. These are the type of things we concentrate on now which we couldn't do before but we do miss a few things that technology, as yet, cannot match. The warm sound you get from outboard gear is something to treasure, or that feeling you get from buying an obscure piece of vinyl and finding a break or a snippet of vocal you can sample, or the smell of a freshly pressed acetate.

Tell us about the equipment you mainly use in your studio and why.

Nowadays we use PreSonus Studio One. We moved from Cubase to Presonus in 2010 and found it to be really intuitive. We could work quickly and organically and at the moment it's definitely our DAW weapon of choice. VST wise we mainly use Xfer Serum, Native Instruments Kontakt / Massive & Spectrasonics Omnisphere and Waves and Fab Filter for virtually everything else. These are the core things we use every project but we do love the Sugarbytes, Izotope, Valhalla, Meldaproduction and Cableguys products too. They are essential in helping us create the big bass sounds we are looking for.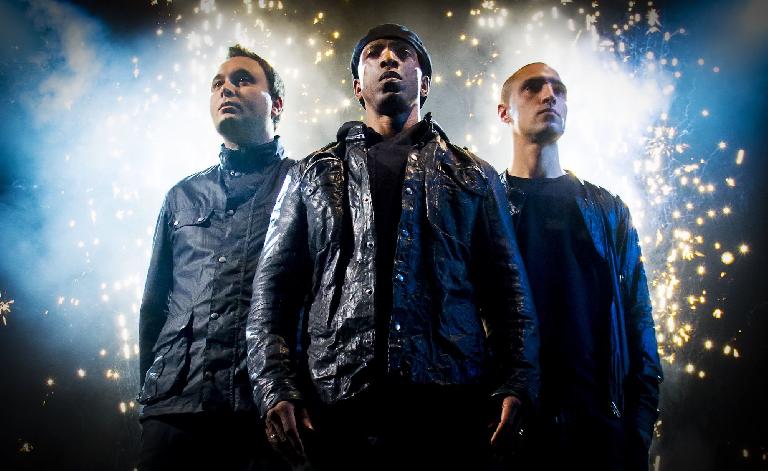 Why did you decide to create your own software instrument / Kontakt instrument after successfully working with companies like Sugar Bytes, Waves and Loopmasters on their instruments?

To be honest we always have wanted to make our own synth. That's our dream really. We've used everyone else's and have always thought wouldn't it be nice if it did this? Or wish it could do that. So on New Year's Day 2016 we decided if we had any spare time we would concentrate on trying to achieve that goal. Kontakt was the obvious choice. The KSP manual provided by Native Instruments gives the basic fundamentals of the code and then it's up to your imagination where you go from there. We started out making a pretty basic sample player at first but then as we got better and more confident we decided to really go for it and make something we would actually use on a day to day basis and which hopefully, other producers would benefit from.

What were the challenges involved in creating Parallax, and how did you overcome them?

We love using Parallel synthesis in our bass noises. Having two or more noises playing at the same time in parallel and doing different things adds great character to modern basslines but we always found that working in parallel in Kontakt was quite cumbersome. So with Parallax we decided to try and make it easier by making it possible for producers to use some of our noises, and also giving them the flexibility to swap our samples and use their own.
Unfortunately Kontakt 5.7 doesn't have the functionality to add samples easily in parallel. You must create groups and add samples to these manually. Now these groups have to be selected from deep within Kontakt and then you must switch between the groups to add the samples and effects which is slightly confusing and time consuming. So we wanted to try and make it so it was possible to do that without all the hassle. This was the first hurdle but we eventually figured out that if you keep the samples moderately small and don't save the samples as .ncw ( Native Instruments' compressed WAV files) and then rename the WAV files in the sample folder it would instantly swap the contents of the sample directly in Kontakt meaning no hassle. Once we had realised we could swap samples it was all about making sure each group / sample had as many of the effects, filters and modulations as we could manage, all accessible on the main page GUI. Again this would mean that instead of having to delve deep into Kontakt the producer could quickly tweak everything from one page.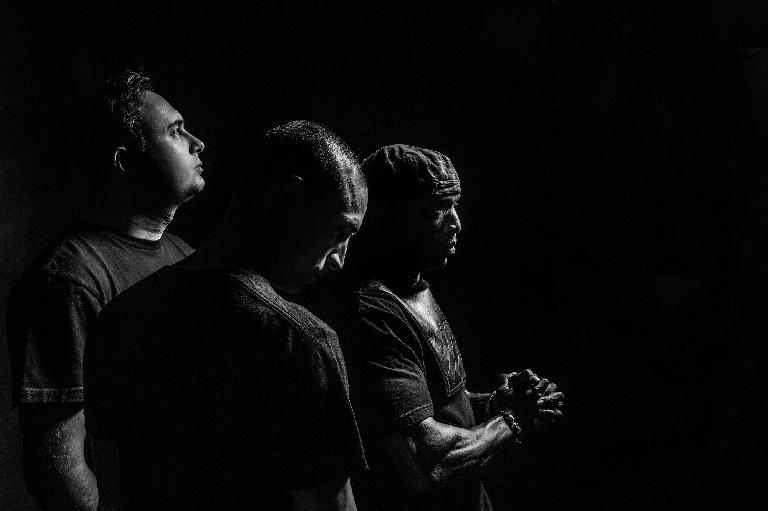 That was the initial idea done but then Kontakt was updated to v5.6.8 which included a new XY pad code. This really set our minds working. We could reduce the number of boring switches and knobs by using the XY pad to control the speed and cutoff frequencies of the modulators for each Group and we could try to use the multi-mode filter within Kontakt. We always liked the concept of what this versatile filter could do but it wasn't the easiest to control.
So using the new XY pad code we decided to try and make the most of it and as soon as we programmed the XY pad to the cutoff and filter type we instantly knew we were on to something. It created an awesome filter morph that went from a high pass to band pass to low pass and this combined with effects such as distortion to give some amazing results. Once we had put all these parts in place it was just really a matter of fine tuning its functions to get everything just as we wanted it.

We don't have any prior experience in coding, design or anything like that so the whole project has been one long learning curve. Making the knobs for example. You would think it would be easy but we wanted a certain look that we couldn't get in knobman (a site dedicated to making buttons and knobs for Kontakt). So we designed the whole GUI in Photoshop ourselves and then exported the knob's movement as 100 PNG files then used a special action to consolidate it so that Kontakt could read it as an actual knob.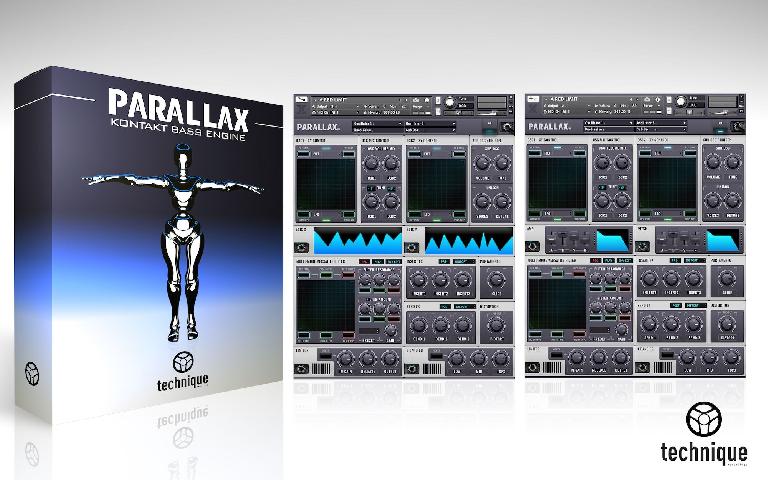 That took a whole week to do the first one! The coding of the 'Quick Envelope' was by far the biggest coding problem we had. After Beta testing the intial concept the feedback was that the XYZ multi-mode filter could really benefit from having an envelope of sorts. So we came up with the pretty unique idea that if you record the movement into Kontakt's memory you could then view the XYZ movement as a table and then edit it by drawing the shape you require. The coding of that one section alone took over 3 months and after lots of help and advice from the friendly people on the Native Instruments forums particularly a guy called Evil Dragon who is the don of KSP, we pretty much got what we wanted.

Are there benefits to developing for NI's Kontakt as opposed to creating a plugin synth outside of that format?

As this is our first attempt at making anything like this on our own we really wanted to test the water so to speak and keep this as a third party plugin for Kontakt. We looked at creating a VST of it but that's really the next step for us as the coding is slightly more complex. Ideally we'd love to get on board with a company who specialises in VSTs to help us take our ideas to the next level.

Are you using Parallax on any upcoming tracks?
We have been using it since the beta testing stage on a lot of the tracks off of the Wardance LP that came out last year and we have some new stuff coming later this year that its been used on too.
What's next for Drumsound & Bassline?
We work in the studio as much as we possibly can, in between touring, and are always releasing fresh music. We've just had our first "Technique" club residency at London's legendary nightclub Fabric and are working towards the 20th anniversary of our label Technique Recordings in 2019.
And what about upcoming plugins? Are you working on anything new?
We actually have a few things on the go as we speak. We are looking at expanding the Parallax instrument to be more genre specific - to include a liquid drum and bass, a jump up version and maybe even a trap and dubstep version too depending on how things go. There is a cinematic Kontakt instrument which we have nearly completed and we have an amen break player we want to make available to hopefully raise some money to give to Martyn Webster's Amen break gesture fund.