Interview: Disfunktion on Secrets Behind Signature Big Room Sound
Disfunktion shares the secrets of creating big room house and so much more in this revealing interview.
DJ/Producer Disfunktion, AKA Michael Tielemans, creates astounding tracks and remixes. Disfunktion's signature sound is progressive in nature with big-room piano and synth melodies, driven by heavy grooves and basslines. In this interview he talks about his style, production tips, tech setup and his new video course in the AskAudio Academy where he shows how he produces a funky Big Room track.
AskAudio: Can you tell us how you got into making music? What is your background as a musician and producer?
Disfunktion: We started out as friends who both had turntables with a love for house music. We got introduced by a mutual friend and just hit it off. We went to buy vinyls every Thursday after school for years until we both went off to the University in different cities. At that point we decided we wanted to start making our own music and went from sampledisco to where Disfunktion is now sound wise. Since about a year ago Bart is doing his own thing as Flynthe and has gone more progressive. We're still really good friends though and enjoy sharing our music and good times together. I was actually at his wedding a few weeks ago and we had such a good time!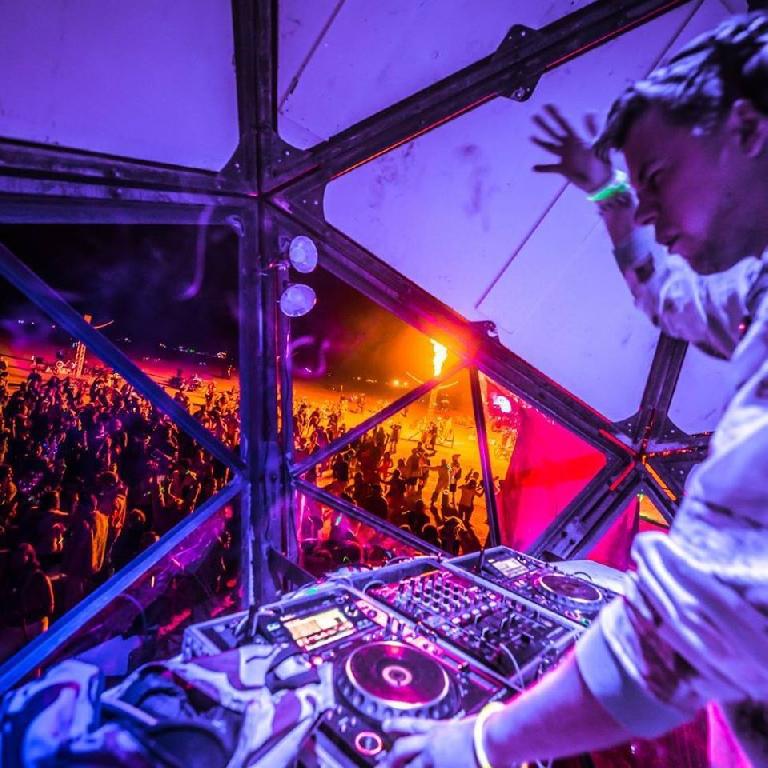 Ask: Would you say there was a breakthrough event or a breakthrough track that really put you on the map? And if so, what was it?
When we were still together we had a few tracks and an album on Pinkstar, which had just released Tim berg's 'Bromance'. 'Magna' was a big exposure track and one of those tracks was also 'Galette' which was put online as an Avicii track on YouTube. After a while people reached out and let us know our track was getting quite famous. Ended up racking up 16 million views so that at least got our music to a lot of people.
Ask: You have produced a Big-Room course for NonLinear Educating (AskAudio and macProVideo). What is it about, and what will viewers learn about your approach and production process from watching it?
What I really wanted to do is take a track that is as good as finished and totally unravel all the stuff I do to make it sound that way for the people watching the tutorial. I wanted to show some techniques and how I automate stuff so you can get an insight in what I do if you like the way my music sounds. So it's not a tutorial in a general sense, I am really showing specifically how I do stuff because I think that's what viewers would want. Hopefully I am right :D
Ask: Let's talk tech. What is your preferred way of working: in the box, using outboard hardware or a combination of the two?
My only outboard equipment is a MIDI keyboard and my Apogee Duet soundcard. Everything is inside my Apple MacBook Pro.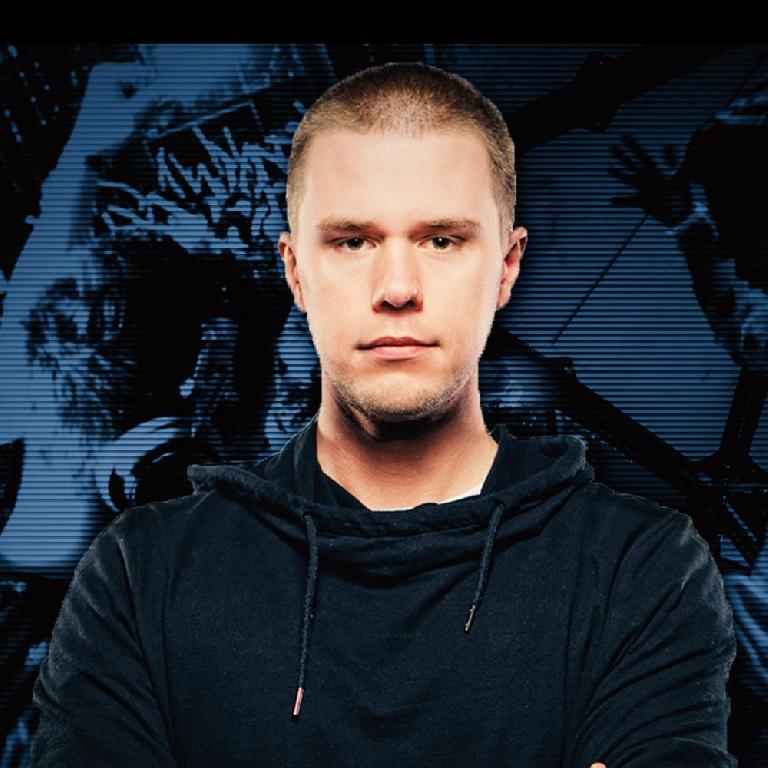 Ask: Could you give us a breakdown of your most-used gear? Like which DAW you use, which plugins and instruments you turn to most often, what kind of mixing and monitoring gear you use.
I mainly work in Logic Pro, but sometimes use Ableton for mixes and quick edits and mashups. I still love Sylenth, but tend to use Spire a lot now. Maybe the MOST used plugin would be Nicky Romero's Kickstart sidechain one, just because it's so simple, fast and effective and also because I sidechain just about everything :D
The reverbs and echoes I use are mostly from Logic but I do love the QuikQuak Fusion Field and some of Valhalla stuff.
I have two Yamaha HS8's and an Apogee Duet in my studio and nice monitor. It's a home base I have created so I can plugin my MacBook and start working whenever I want.
Ask: Do you work on the move at all, or do you tend to be more studio-based?
I mix it up. I really love working in the studio for the sound but also love making a track sitting by the pool or in a park because it inspires you. I usually end up making an idea on the go and that planning in a day or 2 in the studio to get it to a whole track.
Ask: How might you typically start a track: with a beat, a hook or a vocal? What's the typical way in which a track comes together?
I love getting a good vocal (duh, what producer wouldn't!) but simply love working off of something. I like starting with playing either a big piano or a bassline, so I gravitate towards getting something together musically before I start on the rhythmic section. After that it's usually a day of being creative and taking the best parts that come and combining them to make a whole track. I usually spend another few days adding little tweaks and switches to make it interesting and do the mastering on it.
Ask: How does the dynamic work when you collaborate with other musicians on a project? Who does what?
I always have a setup for a project or I get one and then I start working on it. So there's always a beginning that we work off of. Then it's back and forth a couple of times through the wonderful power of the interwebz and I usually end up mastering the track.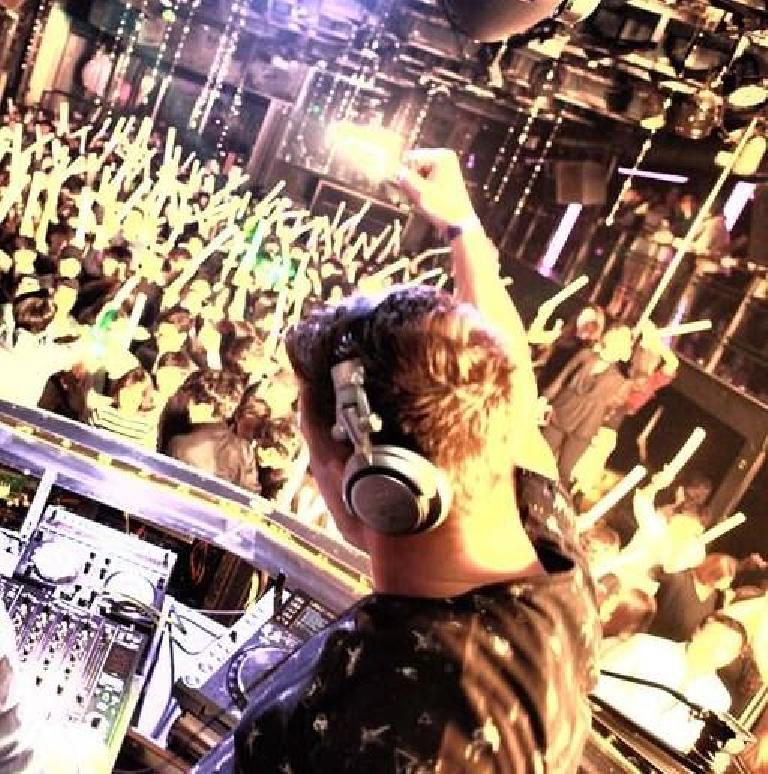 Ask: How does your live setup differ from your studio setup?
I play on 4 CDJs and a PioneerDJ 900 nexus, so a lot of difference! I'm pretty oldskool and most comfortable with 4 decks and a mixer and only use my laptop for production.
Ask: What advice would you give to people starting out in the music business today? Like for example, something you wish people had told you when you started out.
Do what feels good, and make sure you're having fun. I've had times where I was making music and stressing out about how well the track would be picked up and how well it would do on Beatport, etc. It really took away from enjoying music, and I'm glad I realized that. You can hear it if someone is making the music out of joy or out of pressure. I think it's kinda like comparing a nice home cooked meal with love to a McDonald's meal. So have fun and make music that at least you love!