The guys at Brainworx in Germany have always been extremely forward-thinking. They have quite literally transformed M/S processing in the digital environment and they have now teamed up with some of the leading plug-in manufacturers to create the Plugin Alliance.
You can now find plug-ins from Brainworx, SPL, Elysia, Noveltech, Vertigo and Maag all in one place. I've tried them all and there's no doubt these are high end plug-ins for a really reasonable price. I simply can't live without some of them now!

I was lucky enough to catch up with Dirk and ask him a few questions about the Alliance. You'll find out about the plug-ins they have available, their interesting take on authorization and the loss of the the iLok…
Mo Volans: So Dirk… tell us a little bit about the Plug-in Alliance and your role in its creation.

Dirk Ulrich: Well, it was my idea and I started the company in the US using the services of INC PLAN.

It has to be pointed out though, that I spoke to the companies that BX made plugins for before the Alliance launch. We asked them how they would like the idea and if they would become "Members" of the Alliance.

SPL for example, with their large line of plugins, was an important partner to get on board, but since we developed the SPL plugin line from day one they were very open to the idea.



In fact it was Hermann from SPL who contributed some of the main ideas for the Alliance. For example, he encouraged us to establish our own licensing system and leave dongle systems behind.
MV: I know you are working with some great companies and impressive new plug-ins but are there any standout products for you?

DU: Hmm… there are too many plugins with the Alliance to name a single one. We have plugins for mixing, mastering, sound-design, etc., so picking one would be difficult!


But there are certainly some "modern classics" in the line now, like the SPL Transient Designer or the bx_digital V2. Since the bx_digital was the first plugin we ever released and since it turned Brainworx (which used to be a music production company!) into a software company I guess this is the one I care for the most.

This plugin has definitely changed my life. For the better. ;-)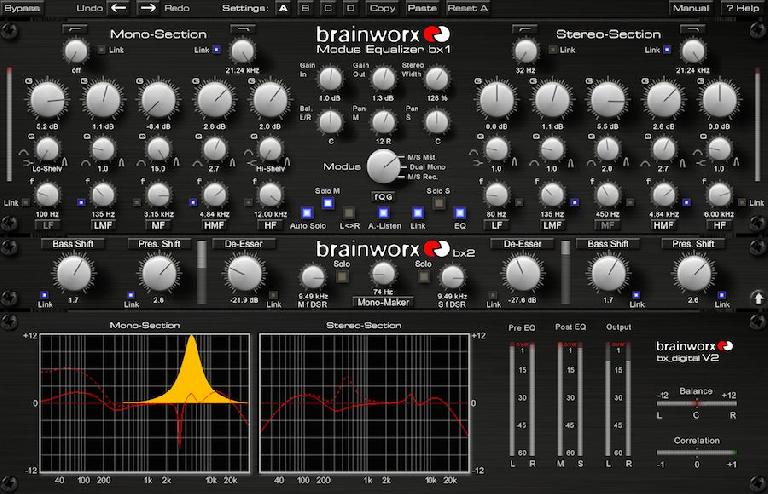 MV: I was happy to find out that you've dropped the iLok completely! Tell us how you came to this decision and what the new licensing process is all about.


DU: Hermann (from SPL) and I talked about the advantages and disadvantages of the iLok and other dongle systems during several conventions we attended together. When I decided to start the Alliance we agreed that we would now have a unique chance of establishing a fresh user friendly system "from scratch".
In the past we just had too many complaints from users who either simply didn't want to use any dongle or had problems installing and using the whole system. This might not be an issue for the pro user, but we had far too many tech support emails to ignore them.
Our new system works flawlessly, and I am proud to say that our tech support tickets are now almost completely made up of questions about our product. Whereas before more than 90% of the questions users had where related to the dongle system.
MV: It looks like you plan to work with some more interesting companies on new plug-ins. Anything you can reveal to us about future products?
DU: We have some names and logos on the website already, like MILLENNIA and NEVE Custom Series 75… and we have new plugins coming from Brainworx, SPL, Noveltech, etc.

One thing that is going to be a game changer is the new Rock´n´Roll line from Brainworx. A new approach to guitar amp modeling, and being a guitar player myself I can tell you that this new line is going to rock hard.
We´ll have a first info video out within the next few days, please stay tuned!
MV: Finally… all your plug-ins are obviously native. Do you think we are now at a point where native plug-ins can replace the need for DSP-based platforms?
DU: 
Actually, my answer is NO.
While a modern computer can definitely run hundreds of native plugins, a professional DSP system offers a highly "guaranteed" performance and in many cases lower latency.

That´s why we will absolutely continue to support AAX DSP, VENUE and the UAD platforms (to name just a few).
Visit www.plugin-alliance.com for more info.