Interview: Dennis DeSantis On Ableton Loop 2017
Ableton's Loop event continues to go from strength to strength. We caught up with author and main man Dennis DeSantis to find out what they have in store for this year.
Ableton recently announced registration for its third annual 2017 Loop Summit, taking place in Berlin November 10-12. As advertised and witnessed firsthand the past two years running, "Loop is three days of discussions, performances, presentations, studio sessions, installations and interactive workshops aimed at exchanging ideas at the cutting edge of music, creativity, and technology. Bringing together artists, technologists, educators and other creative thinkers, Loop is a collective exploration of what it is to make music today and what it could be tomorrow."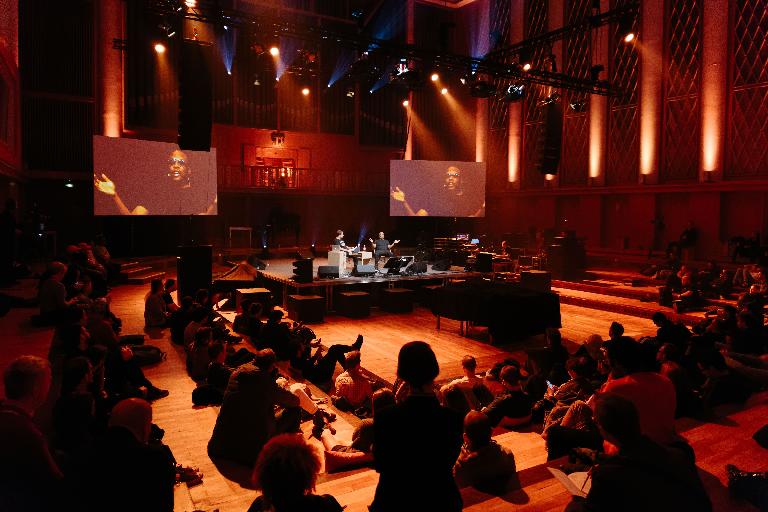 Looking to gain more insight into this year's event, Ask.Audio caught up with Dennis DeSantis, Ableton's Head of Documentation, Loop keynote presenter/moderator and author of the popular book, "Creative Strategies for Electronic Music Producers."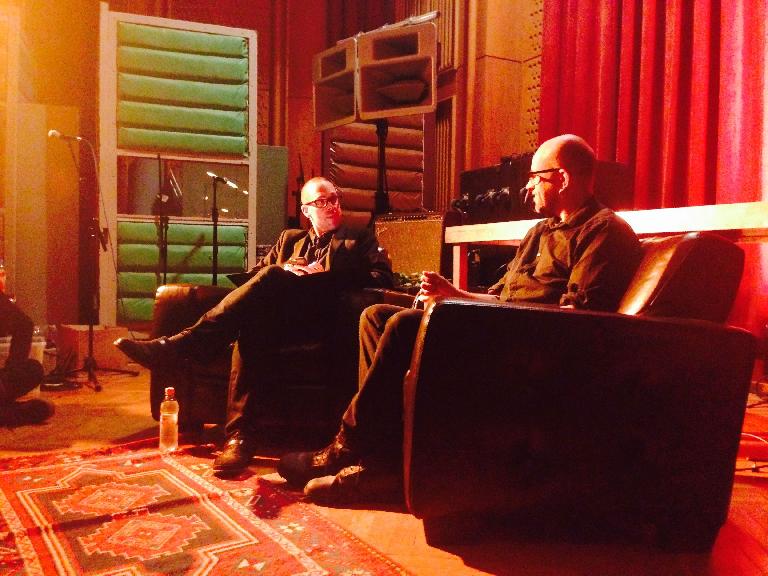 AA: Ableton Loop is a unique event in today's world of product presentation trade shows and music only events. What was Ableton's guiding philosophy behind creating Loop?
DD: Loop's goal is to create a physical space for all of the amazing musical, technical and creative people and ideas that are often only in dialog on the internet. There's so much power in putting all of this stuff in an actual room and watching what happens. When you engage in a conversation with someone in person, there's a different kind of inspiration and knowledge exchange, and we wanted to foster this.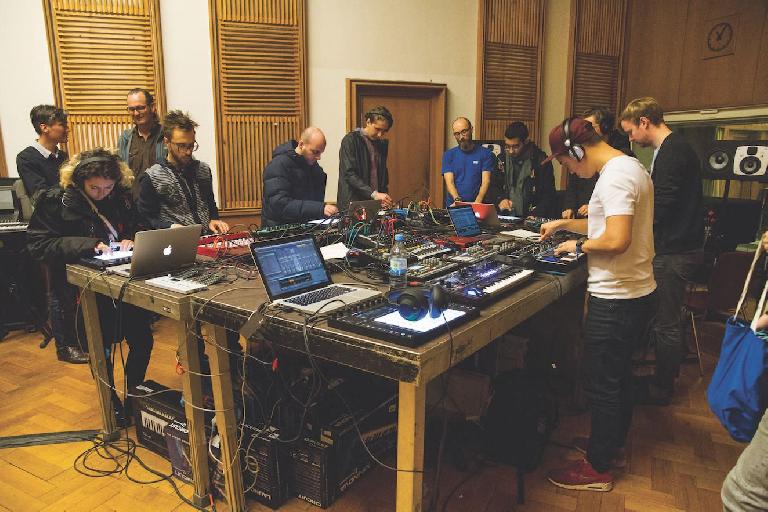 Ableton's Loop Summit has been a successful event 2 years in the running, can you tell us a bit about what to expect at Loop 2017?
We can't really talk too much about the program yet, but it's really just more of the same kinds of things that we've been doing from the beginning: finding and curating a community of artists, technologists, and other creative thinkers and giving them a space to share their work and ideas.
How will Loop be different from previous years? What did Ableton learn and how will this influence Loop 2017?
The whole thing was a grand experiment in the beginning and we really had no way of knowing whether or not it would resonate with people. But because the demand was so high, we did it on a significantly larger scale in 2016 and we plan to do it even bigger this year, with even more presenters, guests, and performances.
We've also learned that some of the best exchanges happen between people in audiences, or over lunch, or just walking between events. So we're trying to find ways to foster more of this connection between attendees.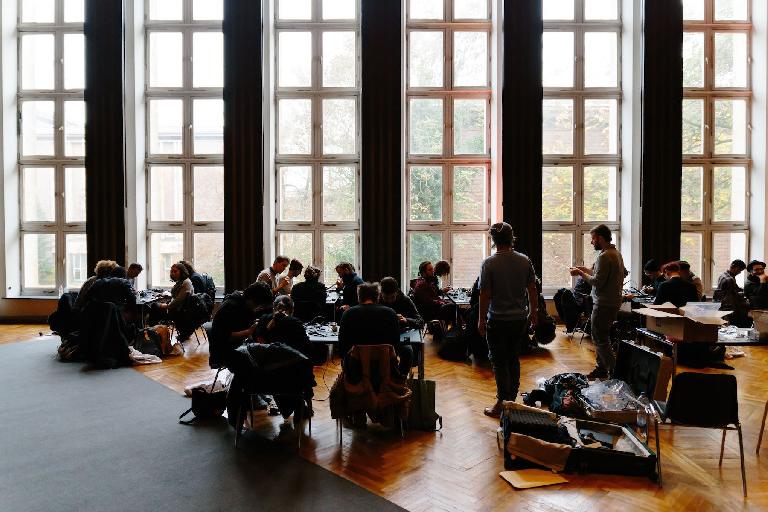 In what ways are participants encouraged to participate/interact and how do you see this feeding into the music making community?
Personally, I think it's really powerful to watch people make music together in the workshops and playground spaces. Beyond this, there will be a huge range of studio sessions and workshops that are deliberately kept small enough so that everyone can meaningfully interact. I think of the whole Loop experience as being a kind of battery recharge, that people can then take back to their studios and feed into their work.
Since Loop isn't directly about specific audio technology, but rather music making and exploring creativity, how does the feedback from these summits play into Ableton's philosophy and the tools you're building or vice versa?
Ableton's basic philosophy is about trying to make a better world for music makers. The products we make are part of this, but the community is an equally important part. There's definitely a feedback loop between the two; people talk about what they need and we see it in their work, and Loop focuses and concentrates this. Loop is definitely not a user research lab for us, but we go to the events and get our minds blown just like everyone else there. And the things we learn certainly inspire us to try to make better products and to refine our thinking. It's a huge opportunity to see the leading edge of what music making and creativity can be.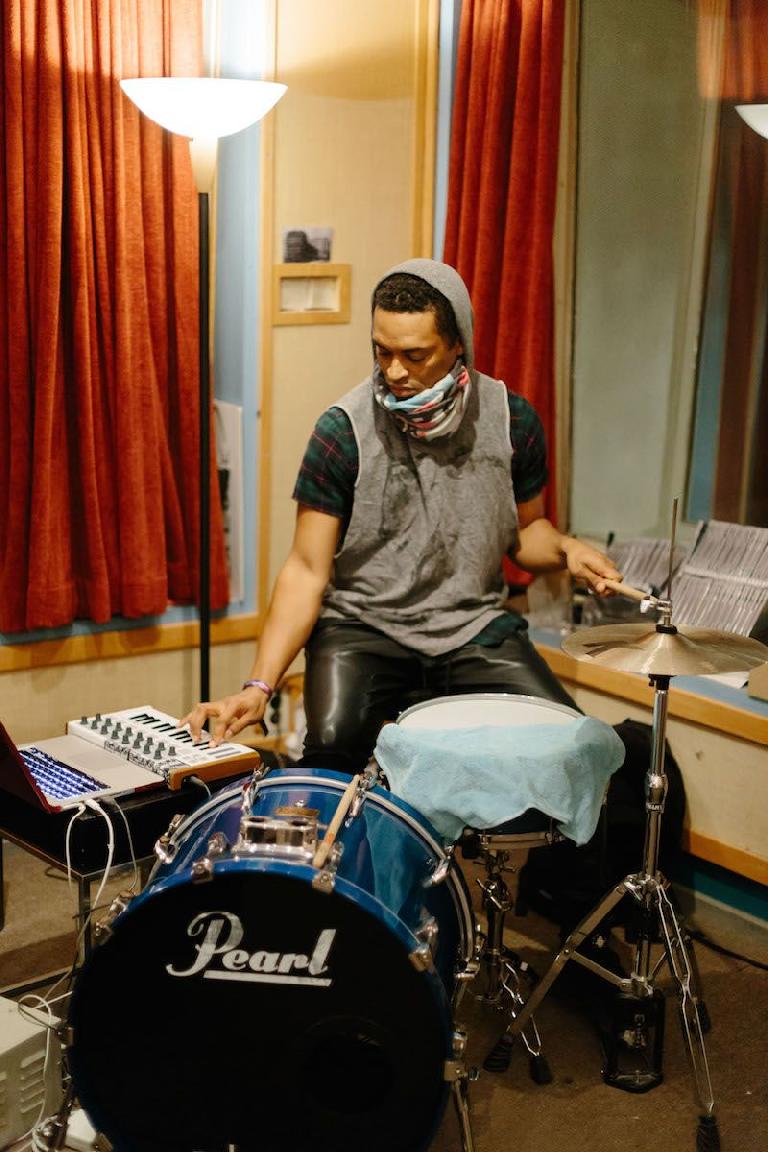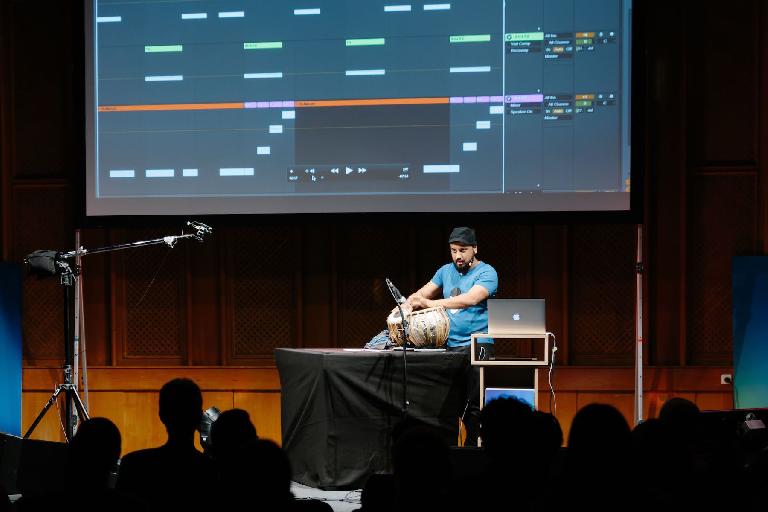 You've written a very successful book on making music and creative strategies… I enjoyed reading it very much and admire that it's not driven by specific technology but rather focuses on skills that make us more creative musicians… are there plans for a sequel? If so, can you tell us about it or any other agendas that you or Ableton has for educating musicians?
There aren't any definite plans for a sequel to the book, but it's something I think about. I think it would be even more interesting for someone else to write a sequel, with a whole different collection of ideas, as seen through the filter of their own experiences and tastes.
In terms of Ableton's broader educational thinking, the Push trade-in program for schools was something we felt really strongly about, because it provides kids with music making possibilities that would otherwise have been unaffordable. And we recently released a website (learningmusic.ableton.com) designed to help teach musical fundamentals in any modern web browser, without the need for any additional gear.
Beyond this, I can't talk much about our future plans. But we really believe in music making — as an artistic activity, as a way to build community, and as a cultural and social force — and want to find ways to make it available to more people.
Thanks for the interview Dennis. Ask.Audio looks forward to the festivities… connecting/reconnecting with music makers from across the globe and gaining inspiring insight into what's happening and what's to come.