At the NAMM show last January, I met Michelle Moog-Koussa who is the daughter of Bob Moog and who runs the Bob Moog Foundation. We talked about creating a video series produced by the BMF on synthesis to help raise money for the foundation.
After many months of hard work by the foundations lead educator Marc Doty, the six part series on The Foundation of Synthesis was delivered. As we are publishing the first three courses this week, I thought this would be a great time to catch up with Michelle and talk about the project, her dad and what the foundation was all about!
SteveH: Growing up in the Moog household must have been a unique experience. What are some of your fondest sonic memories?
Michelle Moog-Koussa: It was certainly a unique experience, however there is some irony in my answer. Dad didn't listen to much music in the house. I never asked, but my guess would be that he needed a sensory break after working in sound all day. My mother used to play lots of classical music and she was a big fan of Switched-On Bach.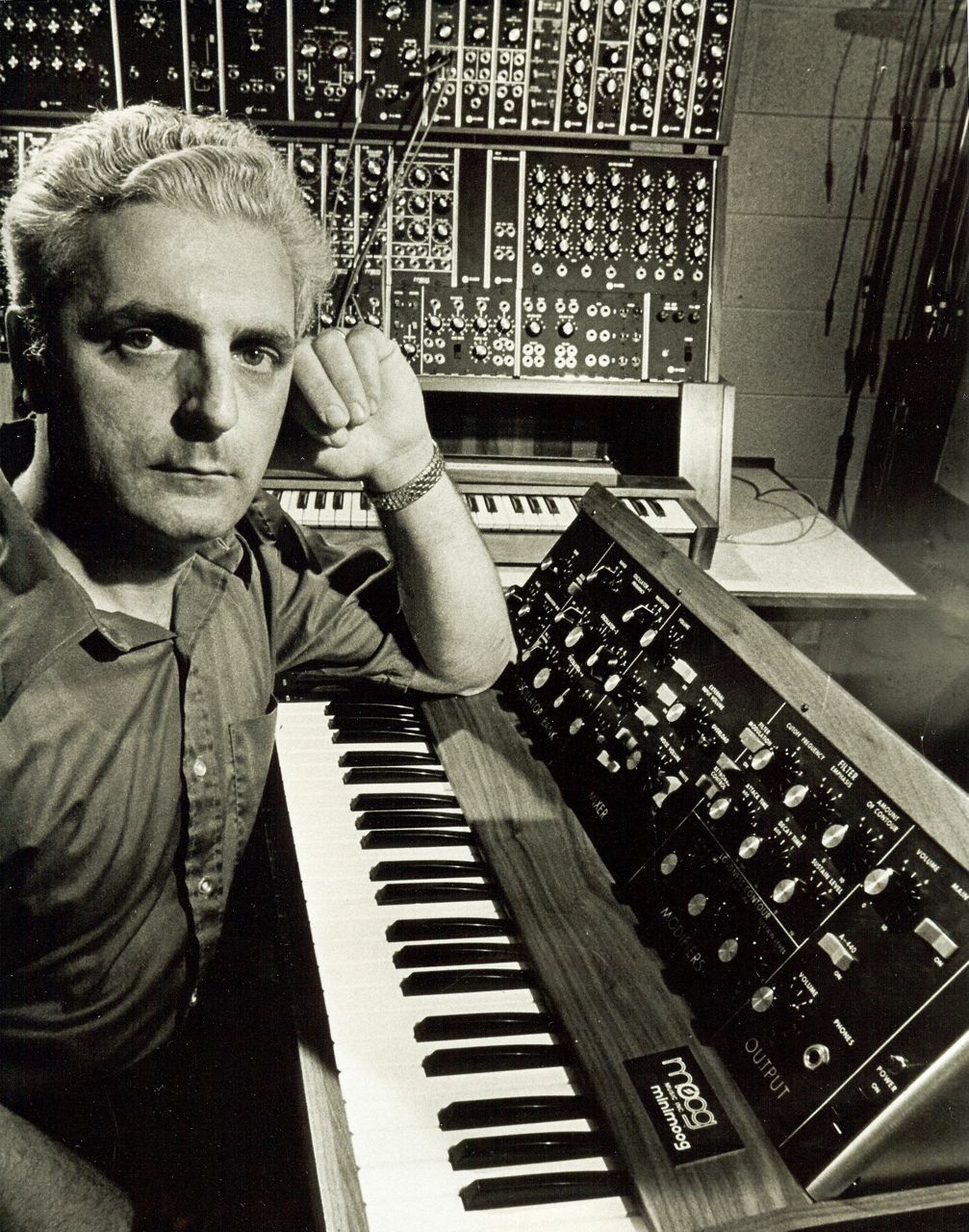 Bob with the much desired MiniMoog.
Outside of playing recorded music, I have fond memories of listening to Dad play the piano. It didn't happen frequently, but when he did sit down at the piano, he always unveiled these sublime sonic surprises. I was fascinated by this talent that he seemingly kept hidden most of the time. Every once in a while, he'd make a mistake and then show his displeasure by loudly uttering