Hi Benno. Tell us briefly about your background - and who you perform as, work with.
Hi macProVideo! I started producing in 1997. Before that, I used to play classical piano pieces, but I also had a passion for house, though no experience in the producing part of it all. That changed when I met Piet Bervoets and we started Rank 1. Later, I started working with Armin van Buuren.
How and when did you become involved producing with Armin van Buuren?
Armin and I used to bump into each other backstage at dance festivals in Holland. Most of the time producers would say something like: "yeah we should really do a track together!" but more often it just doesn't happen. It was not until 2006 that Armin asked us to do a live set for Armin Only, and that was the perfect opportunity to actually make that track happen.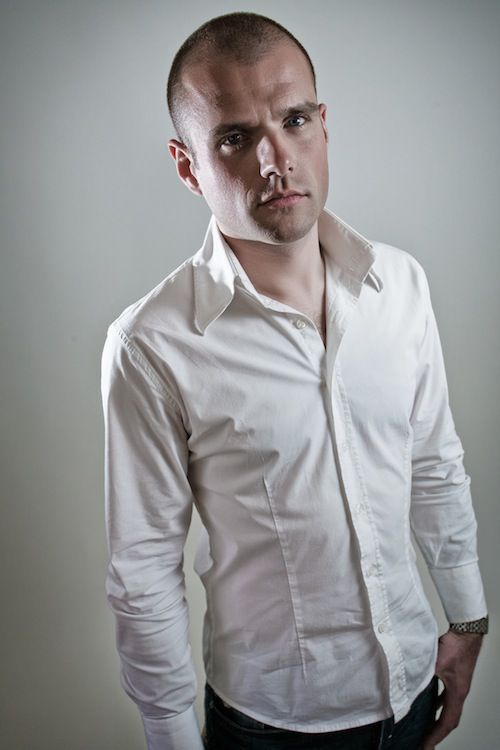 Benno de Goeij stands tall.
What is your DAW of choice? Which software plug-ins & hardware are in your essential collection and why?
Logic Pro is the tool for me. Every major upgrade has given me lots of inspiration. I'm learning new features still. And it would be really hard not to produce without UAD plugins. The LA2A, the precision limiter and the Lexicon reverb are quite essential. As for synths, Sylenth 1, ES2 and NI Massive are used in almost every track. Massive is such an outstanding synth, I love that comb filter, I use that one as an oscillator triggered by noise or a short osc impulse, creating incredible natural sounds. Also, I love the more exotic synths like MetaSynth, such a cool tool that let's you draw your sounds.
Can you describe your live setup both with Armin and Rank 1 (e.g., CDJs, Traktor, Serato, etc.)? And tell us how your setup has evolved since you started performing live.
On stage with Armin I use the Virus C, since it's such a versatile machine never failing technically on stage. We also use Apple's Mainstage for piano samples and big layered sounds. It's so easy to assign a knob to control so many parameters. Armin had every track split into different sections, so we could easily make tracks longer or skip sections, or to make a break just a bit longer if we felt the crowd was up for it.
Our Rank 1 set has been changed a lot of times since we started. At first we used an S3000 for loops and Nord Modulars for basslines, effects and add-on sounds, combined with JP-8000 for the typical Rank 1 supersaw sounds. Nowadays, we use an APC40 for triggering Ableton loops, an Akai MPD32 for triggering Logic samples, and a MIDI keyboard with foot controller also connected to Mainstage. We have separate channels for kick, bass, loops and fx for the track already playing and the track that's next in the set.
For example, we can have the bassline of the next track coming in while the other track is still playing, or we can decide to do the loops first and mix over the bassline later. It can't get anymore flexible than that! The clips are just short loops, not just clips of the whole track. If we want an extra hi-hat in, we have to trigger that particular clip. For the main leads, we use Mainstage on another laptop, which is MIDI connected to the Ableton computer. If my partner Piet Bervoets starts in another track, that information is sent over to my Mainstage computer so I know what's going on, I also know what position of a bar is played by Ableton Live. This is quite handy since some tracks have odd time signatures. We are also using another real cool trick: the Mainstage computer is sidechained by a MIDI signal coming from the Ableton computer. It's unbelievable what can be accomplished with today'us technology!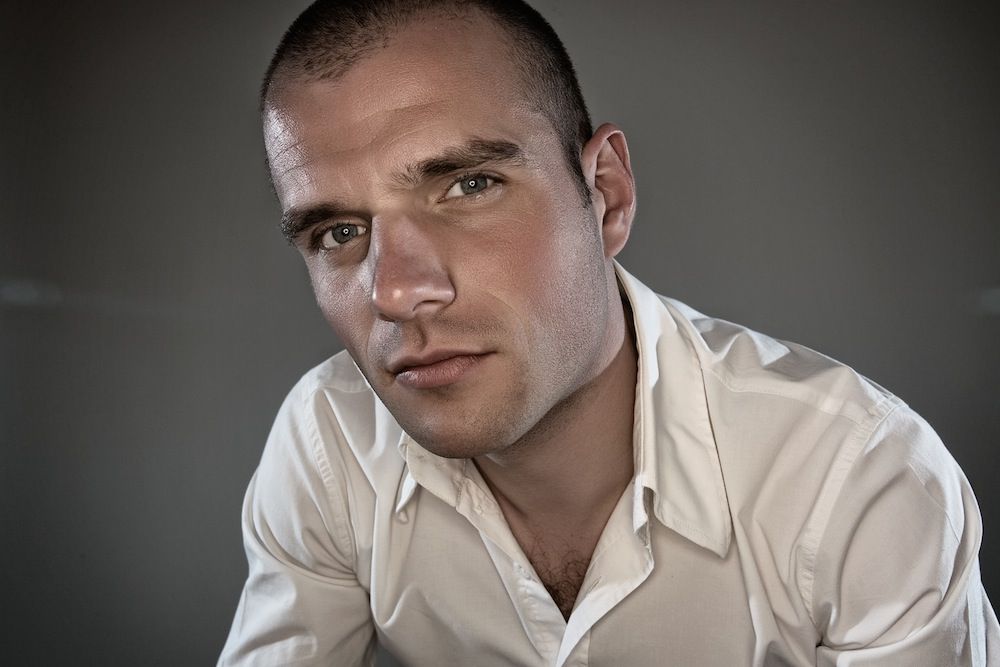 From Akai gear to Ableton Live and Apple's Mainstage, Benno utilizes a wide range of gear for live performance.
You're known for producing really pumping melodies. What do you use to achieve this?
Perhaps my trick is throwing all the rubbish away, or put differently: I only proceed with the stuff that won't bore me to death while working on it. Mix-wise I do the same: less is more, so I rather cut away the low parts of certain sounds to give room for other parts that need to stand out in the bottom end.
DJ gear is becoming more and more accessible to the masses… iPads, laptops, Ableton, etc. How is this altering the role of the DJ - or perhaps the future of the DJing.
Being a good DJ is all about bringing a musical story. It's about the flow of a set and telling a story that's not already been told by another DJ. As the gear changes, it's easier for a DJ to bring that extra something by using the latest technology. I don't see a dramatic change to DJing by technology though, but it's quite likely I will be proven wrong in the coming decade! Haha!
What inspires you to create music… how do you feel ideas arrive for you?
Music is in a way a paradox. Technically, it's just mathematics with no emotion involved, but we all feel music IS emotion. I find it very intriguing to find all aspects that will convert mathematics into something we call music.
What tips would you give young, aspiring DJs and producers who are starting out?
Originality will always beat a rip-off. Be yourself, don't do something you do not believe in, and also try to find something that has not been done before. Sounds easy huh? (I know from experience it's not :-)
Are there any other projects you've been working on recently?
I'm about to give away an insight to the way I program synths. A soundset with over 500 sounds is gonna be available at Freshly Squeezed Samples very soon. The set contains not only bread and butter dance sounds, but also deeper spacey sounds. Some sounds included will more than likely be part of a sample pack than a synthesizer, personally I really find the pizzicato and thunder sound quite convincing.
I've really put a lot of work into the macros and programmed the parameters that I find really essential for a patch. There's also a dry set available, for those that don't particularly like Massive's reverb or want to hear the sounds and not the effects.
Follow Benno on Twitter: https://twitter.com/bennodegoeij
Follow Rank 1 on Twitter: https://twitter.com/rank1official
Like Rank 1 on Facebook: https://www.facebook.com/rank1official
Discover more on Benno's website: http://bennodegoeij.com