Ben Foster is one of the UK's most in demand Orchestrators as well as a busy Composer and Conductor. Well known for his work on Doctor Who (and spin off Torchwood) Ben still finds time to score and arrange numerous TV shows, ads and films, as well as conducting for artists like Peter Gabriel and Paul McCartney. I caught up with Ben for a chat...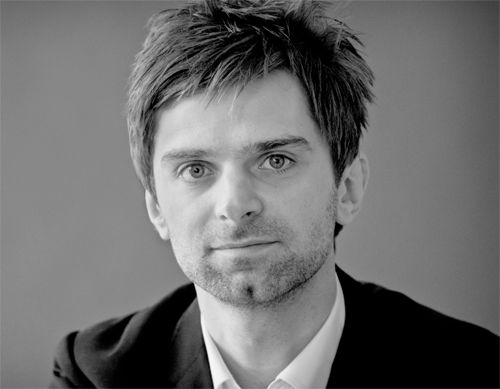 Hi Ben, can you tell us how you got started?
Sure, I studied composition and conducting at the Guildhall School Of Music. After that, I went on to do an MA at the National Film and Television School for two years. It's a really good course and I wanted to go there as a lot of composers I admired had been there previously. After that, I worked doing jingles for about five years and went from there.
You started your own Big Band at college?
Yes, I did that a) to make some money doing corporate gigs b) to employ musicians I wanted to work with, and also as a way of doing lots of arranging and trying out things. I also set up a classical orchestra at music college and did concerts and found it was a great way of finding out what music I wanted to be involved with. It's a lot of effort transcribing and organizing, but it really payed off.
You're probably best know for your work on the BBC's hugely popular sci-fi series Doctor Who...
Yeah, I've been orchestrating and conducting the music on Doctor Who with composer Murray Gold since 2005. We've been through two Doctors and literally hundreds of hours of music, a lot of notes!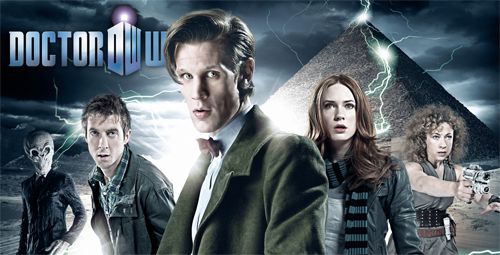 We've just done nine nights at the Sydney Opera House doing the Doctor Who Symphonic Spectacular, which is two hours of music from series five and six with a bunch of live monsters, all synced up to picture with the Sydney Metropolitan Orchestra.
What are the deadlines like on a show like Dr Who?
Pretty mental! An hour of music in 10 days sometimes from start to finish.
You recently worked on Ridley Scott's Prometheus. Can you tell us about that?
I worked as Orchestrator and Conductor for the brilliant composer Marc Streitenfeld who's Ridley Scott's main guy. He's a really great, exciting, innovative composer. Although the music wasn't hugely symphonic, the colors were quite intricate and we chose a lot of exciting ways to reverse the orchestra (which was scored backwards) so it sounded like they we're going forwards.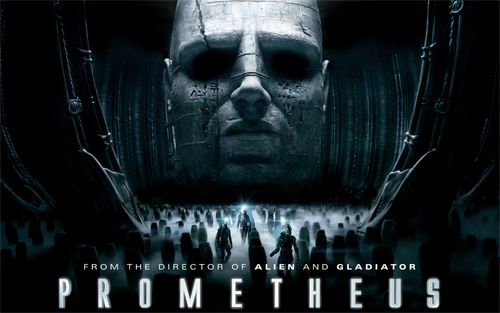 We also used a lot of dark colors in the orchestra, specifically trying out new instruments and techniques like getting the musicians to sing while playing. It was a great experience as it was so different to normal orchestral scoring.
How do you explain these new techniques to the orchestra?
There was a lot of music that is what we call 'Aleatoric' (dice or chance) where you give players instructions as to the tone, range or type of movement you want. It's not specific notes and it sounds different every time. It's usually an articulation with instructions on dynamics and range and mood.
So are you giving these instructions as a conductor on the fly?
No, as an orchestrator, it's all written in the paper. If you don't make it clear on the paper, when you're conducting you'll get a hundred different questions. The best thing I can do is give everyone as much information on the paper so they can read it and play it.
It's often best to give a descriptive titles, like if I want a sound like bees in a box I'll write an approximation of it and write 'bees in a box'. Then they'll go, "What, like this?". And you're like yes! Trying to write that in notes doesn't work.
So marking up the score, aside from just giving them the notes is important. You're basically trying to make the notation as specific and descriptive as possible.
You've conducted a lot of orchestras. You recently conducted the London Symphony Orchestra. What's it like to working with an orchestra like that?
It was great! I was very fortunate to stand in and work with David Arnold on some of the Closing Ceremonies for the 2012 Olympics. It was the first time I'd conducted the LSO and it's like driving a Rolls-Royce! There's something about them that is unique. They have a style. They drive themselves, if you see what I mean? They're so locked in and in tune with each other.
So how important is the role of conductor as they're so good?
I think it's more about fitting into their world. You do what you can, especially as an orchestrator to get it right on paper and they'll just play it flawlessly. First time!
You'll obviously make suggestions or small changes but it's (laughs) kind of knowing how to share 'their' experience. They're so well ordered and organized musically that you get an immediate balance between sections which means you can record really quickly.
I mean, you do get that with other orchestras as well. The National Orchestra of Wales which we do Dr Who with are fantastic and the same in that they sit together every day and there's an understanding of how they play. It's very different to working with a scratch/session orchestra which changes lineup every day, which I also enjoy too.
You toured with Peter Gabriel as conductor for his New Blood project...
Yeah, for most of 2009-2011 we toured all over the world bringing the same project to a new orchestra in every city which was pretty crazy but an amazing experience. And working with Peter, who is not only the best vocalist in his genre but one of the best composers, I think. It was pretty special!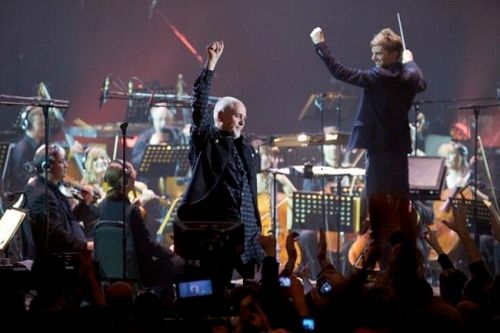 There are obviously a lot of people who would love to score for TV and Film. How important is being formally trained in Classical music do you think?
I think it's important at least to have an appetite to want to know more about the technicalities of it. If you want to use a soft synth or something, you read the manual. It's the same with orchestration, although there isn't really a manual as such. It's more about going to see concerts and looking at scores, or picking up an instrument or talking to somebody about an instrument that you don't know about and finding out more about it.
I think the tendency is for people starting out who work with sample libraries is to get an impression of what orchestral instruments can do based on what sample libraries can do, and that isn't what orchestral instruments can do.
To have a knowledge of how these instruments can best sound i.e. their ranges, colors and sounds is important. I'd always recommend that if you go to work in an industry where the final result is an orchestra, you should try and immerse yourself in that world by going to school and learning from people who do that stuff. Saying that, it's in no way essential to becoming a composer.
Lots of film composers use Orchestrators to bring scores to life..
Exactly, sometimes it's down to the fact they don't have time to arrange it themselves, and sometimes it's because they trust that an Orchestrator has a better knowledge of the principles and processes of orchestration and can help them to realize their ideas better. As long as the final result is good I don't think it matters.
What do you use to create scores?
I use Sibelius. Mostly when writing I sit at a piano and scribble ideas down on paper before I even get to a computer. Then I'm not hampered with technology and loading instruments, I can just write. I've been using Sibelius since 1998, and it's like an old friend. I remember when I had to copy parts by hand and you'd find you'd missed a bar out thirty bars back! It was a nightmare! Once it gets to the computer for mocking up or recording, then I use Logic.
You obviously have a huge library of orchestral sounds for mocking up arrangements. What ones do you use?
The thing I've learnt is not to use the same one for everything. It's knowing what your best Flute or Piccolo is, where your best Detache string samples are. It's obviously very expensive to have a lot of libraries, but it's something you build over time.
What's the best thing about your job?
As a musician, be it a composer, arranger or conductor, my most exciting experience is actually recording and working with other musicians. I don't find working on my own in my room alone day after day all that fulfilling, even seeing your work on TV and or film is only so exciting. The best bits of my job are the moments when you actually create the music with an ensemble or an orchestra. For me it doesn't get better than that.
Any advice for aspiring composers and arrangers?
As early as possible, get out and work with real musicians. If you've written a piece for String Quartet in Logic, go out and try to get a quartet to play or rehearse it. It's all very well writing stuff on samples, but you need to hear it played by real people.
Local music colleges and universities are a great place to get new musicians involved in your music. Don't be afraid to get feedback and advice from players about your work. Just try to get the experience.
Hear Ben Foster's music on SoundCloud.