If you are collaborating with another Logic user undoubtedly you'll be passing audio files between machines and studios. Often when one party comes up with a concept the tempo, time signature and structure is unknown to the other party.
Of course you could get on the phone and relay all this information, reconstruct it in Logic and get something very similar to the original audio, or you could just use a couple of handy features that are hidden away in Logics menu system. Here's how...
The Original Files To Be Exported
So let's say you have a bit of an idea that changes in tempo and has various markers in. You certainly don't want to lose these important chunks of data when sending them to a colleague.
You can see from the shot below I have mocked up a project that has all of these elements. Granted it's just a repeated loop but I want all the tempo changes and markers present to remain intact and be reproduced on my friends machine.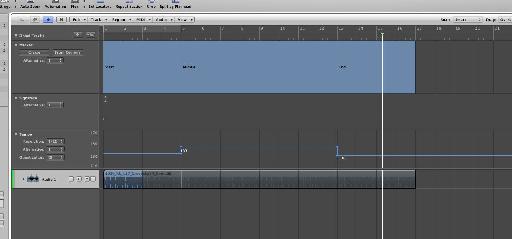 A mocked up project with tempo changes and markers
First up you'll need to export the track to an Aiff file. At this point you really don't need to do anything differently. Just export as normal, ensuring that you capture all of the markers and tempo changes in your selection. The majority of the magic happens at the other end.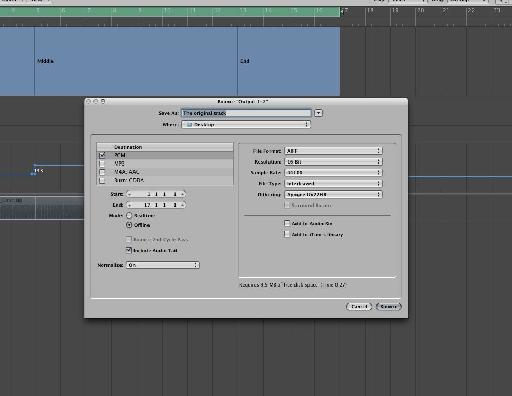 Exporting the track as usual
Extracting Tempo Data From The Imported Audio
With our audio exported all that useful tempo and marker based data has been imprinted into the file. When bringing this sort of file back into Logic there are actually a few ways that the extra data can be extracted. Let's take a look at those methods now.
The simplest (and my preferred) method for extracting the tempo data from audio files is to use the on-screen prompts that Logic kindly presents when you import the file. If tempo or marker data is detected, Logic will ask you if you want to use it. By simply clicking yes everything you need will be added to your new project.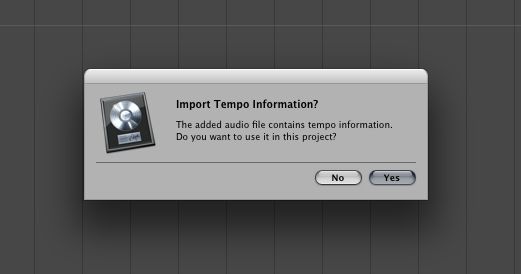 Logic asking if we want to use the imprinted tempo data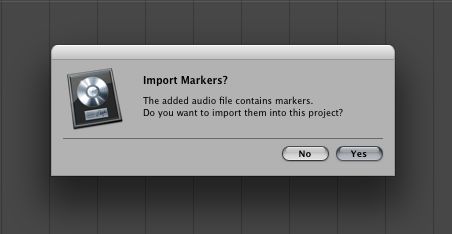 And the same for the marker data
I did this in my new blank project with the file that was exported and as you can see everything was brought in perfectly. I played it back with the same results and this would invaluable to a collaborator.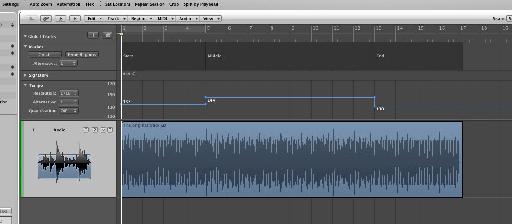 All our info is intact in the new project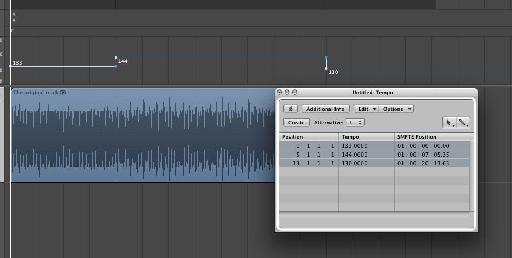 The tempo changes can be seen clearly in the the list view
You can also use the marker and tempo sections under the Options menu to bring this data in manually. This can be useful for files that are already imported or files from older projects.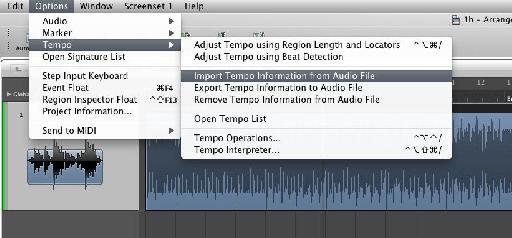 Manually extracting tempo data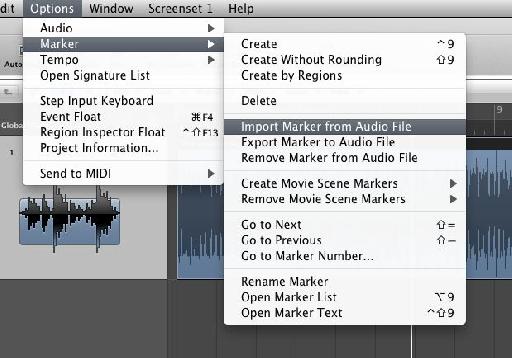 And markers
Markers And Other Data
Let's not forget it's not just the tempo information that can be imported here but also all of your markers. This is great for showing another party exactly how you see a project being arranged or even how a track should be altered.
If you plan to have time signature changes in your tracks (there were none in my example) you can also save these with your files and they should be translated without a hitch. As with all other imprinted info this can also be extracted manually.