Independent developer Imaginando, makers of LK and TKFX amongst other software, has announced the release of soft synth DRC 2.2.0, as it reaches the final stages of the unification of all its products into a single, streamlined system. You can check out our review of an earlier version here.

The newly completed user dashboard now shows all your Imaginando purchases in one place. Important: To update DRC mobile purchases on the dashboard, open DRC 2.2.0 mobile app, login to your profile, then select Menu -> Store -> Restore Purchases for both iOS and Android.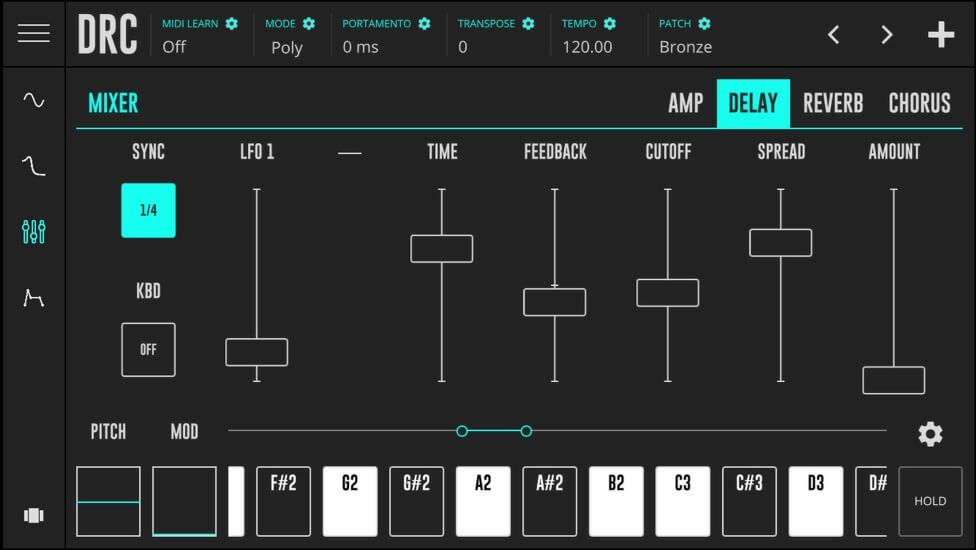 This version of DRC also includes a brand new Cloud Sync system, completely rewritten from scratch, to deliver upgraded functionality, while maximising reliability, speed and overall user experience at the same time. Cloud Sync now happens automatically in the background when you have an active internet connection, so you no longer need to manually click and sync your cloud bank presets, DRC does it for you.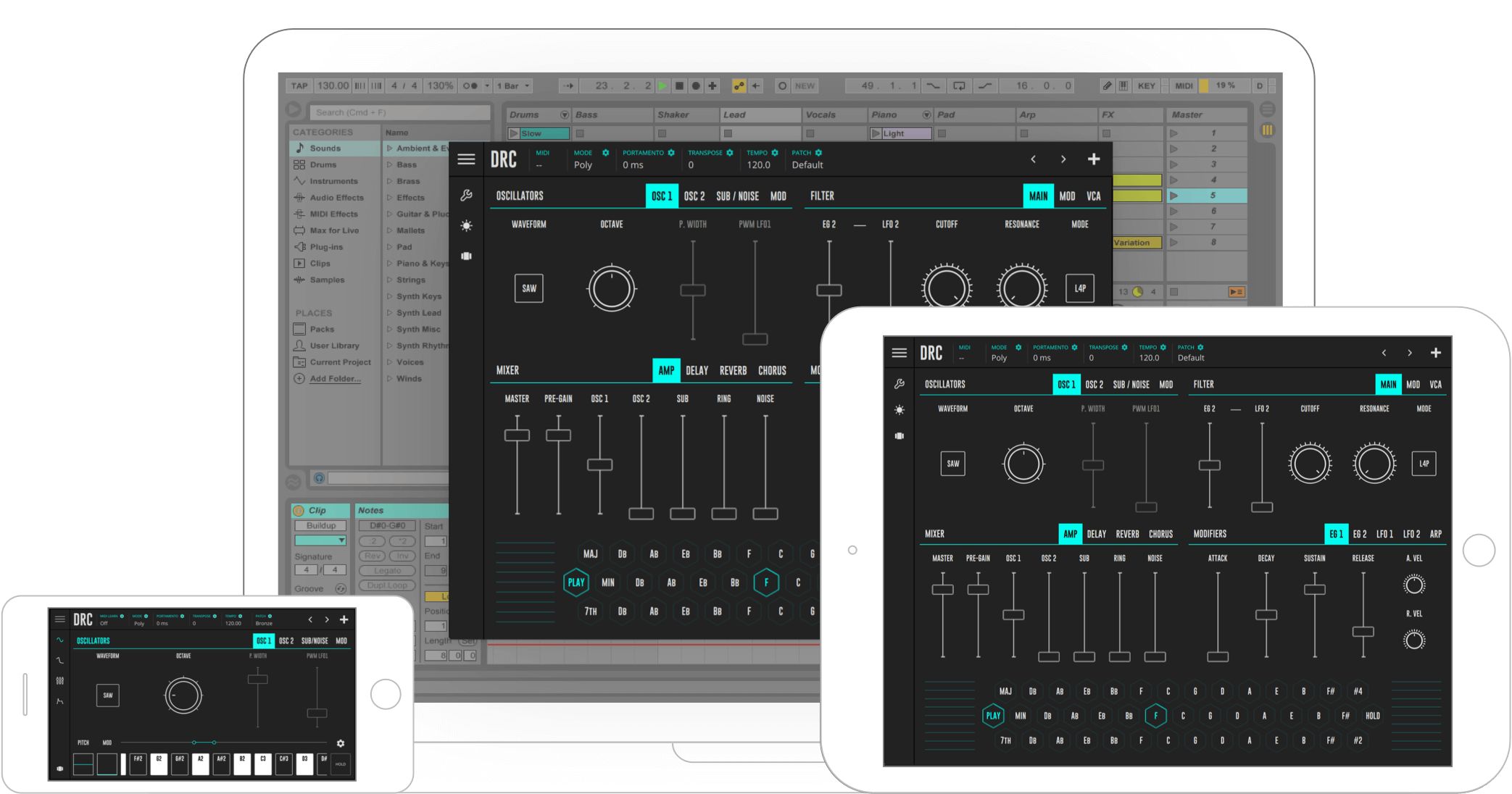 When the innovative Cloud Sync was introduced back in 2016 we were not predicting the incredible success of DRC. Today with more than 30000 active users and more than 6000 daily usage sessions, we have to make sure that we are consistently providing a high quality service for everyone. Unfortunately, that means we can't have an unlimited amount of users with an unlimited amount of data anymore. So today we are introducing a range of monthly plans to cater for all usage levels. We've endeavored to make the new system as accessible as possible, offering a great service for a great price and therefore we've designed these plans based on past usage data.
Price
Free - 5 presets. Basic - € 1.49 / month. Standard - 50 presets € 2.99 / month. Pro - 500 presets € 4.99 / month