September 26, 2019 - IK Multimedia announces the Hammond B-3X tonewheel organ virtual instrument. Created in close collaboration with Hammond USA and Suzuki Music Corp. of Japan, along with top Hammond artists, it meticulously recreates the sound, controls and entire effects signal path of the legendary Hammond B-3.
This comprehensive approach offers a level of realism and detail that will satisfy most the discriminating B-3 fans while also offering an affordable introduction to the unique world of tonewheel organs that can be enjoyed by all levels of players.

IK's industry-leading modelling techniques were employed to deliver fine details and nuances that passed the discerning ears of the Hammond Organ Company in Chicago.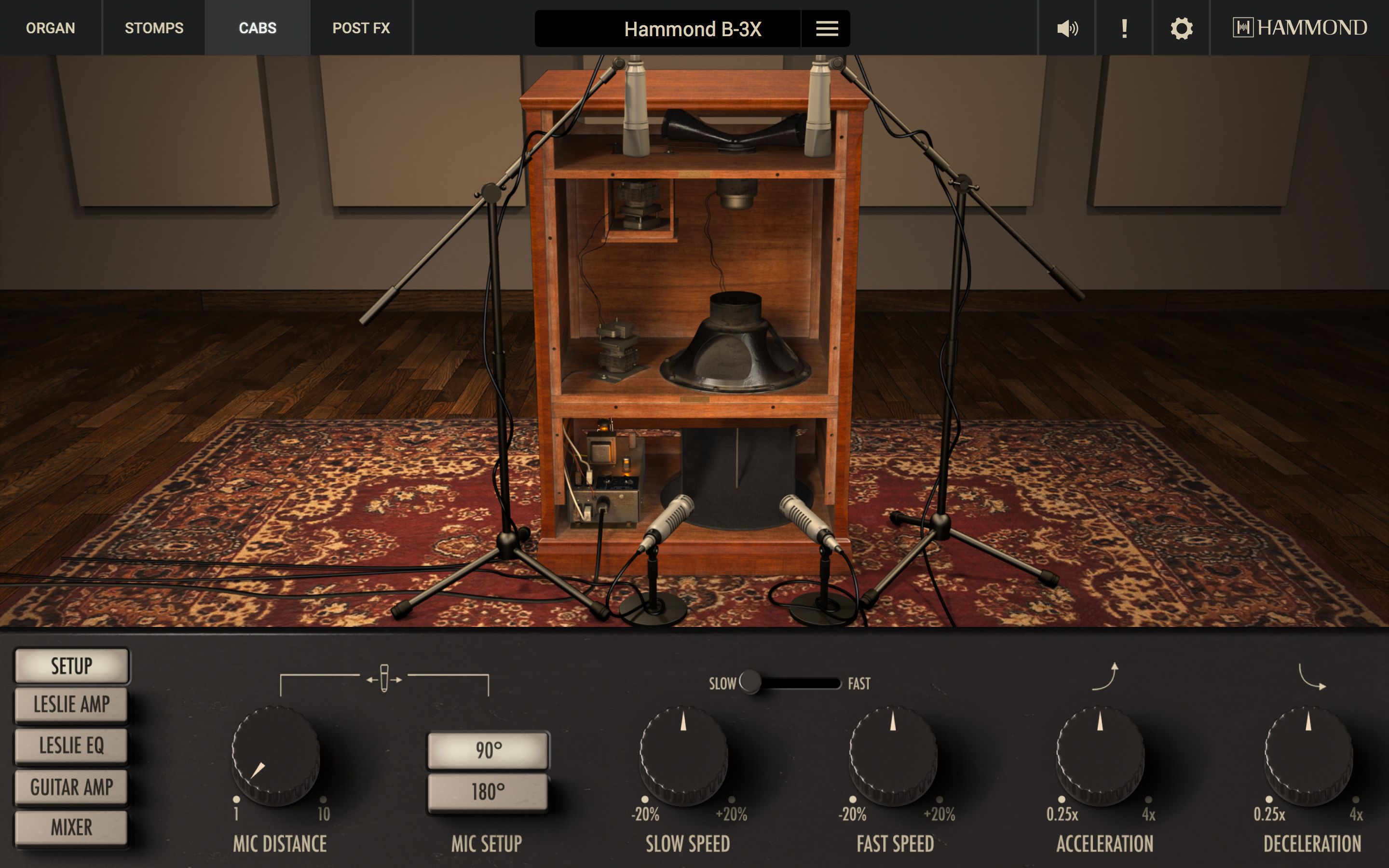 In addition to its authentic organ sound, this new instrument offers a full-rig chain including stomp effects, an extended version of IK's Leslie® Collection with a rotary cabinet with mix-and-match amp and cabinet models plus four microphones, a parallel guitar amp with 4x12 cabinet, a mixer and three studio post effects.

Available for Mac/PC as a stand-alone application and as a virtual instrument plug-in, the Hammond B-3X offers plug and play convenience for both recording and performing.

Features
Setup - lets users fine tune the Leslie's slow and fast speed settings - including acceleration and deceleration - and adjust the mic distance and configuration
Leslie Amp - offers a selection of five Leslie power amps (or a power amp modelling off switch) and two guitar power amps to use in any of five Leslie cabinets, with full control over gain, EQ and volume
Leslie EQ - enables the rotary speaker to be shaped with high-pass, low-pass and parametric mid EQ
Guitar Amp - adds a parallel guitar amp derived from AmpliTube into the mix for use with popular rock tones used by top rock and blues players; offers full tone-shaping controls and spring reverb
Mixer - blends the sound of the Leslie, with independent volume and panning of both the horn and drum mics, the parallel guitar amp, and the DI organ sound for unprecedented tonal flexibility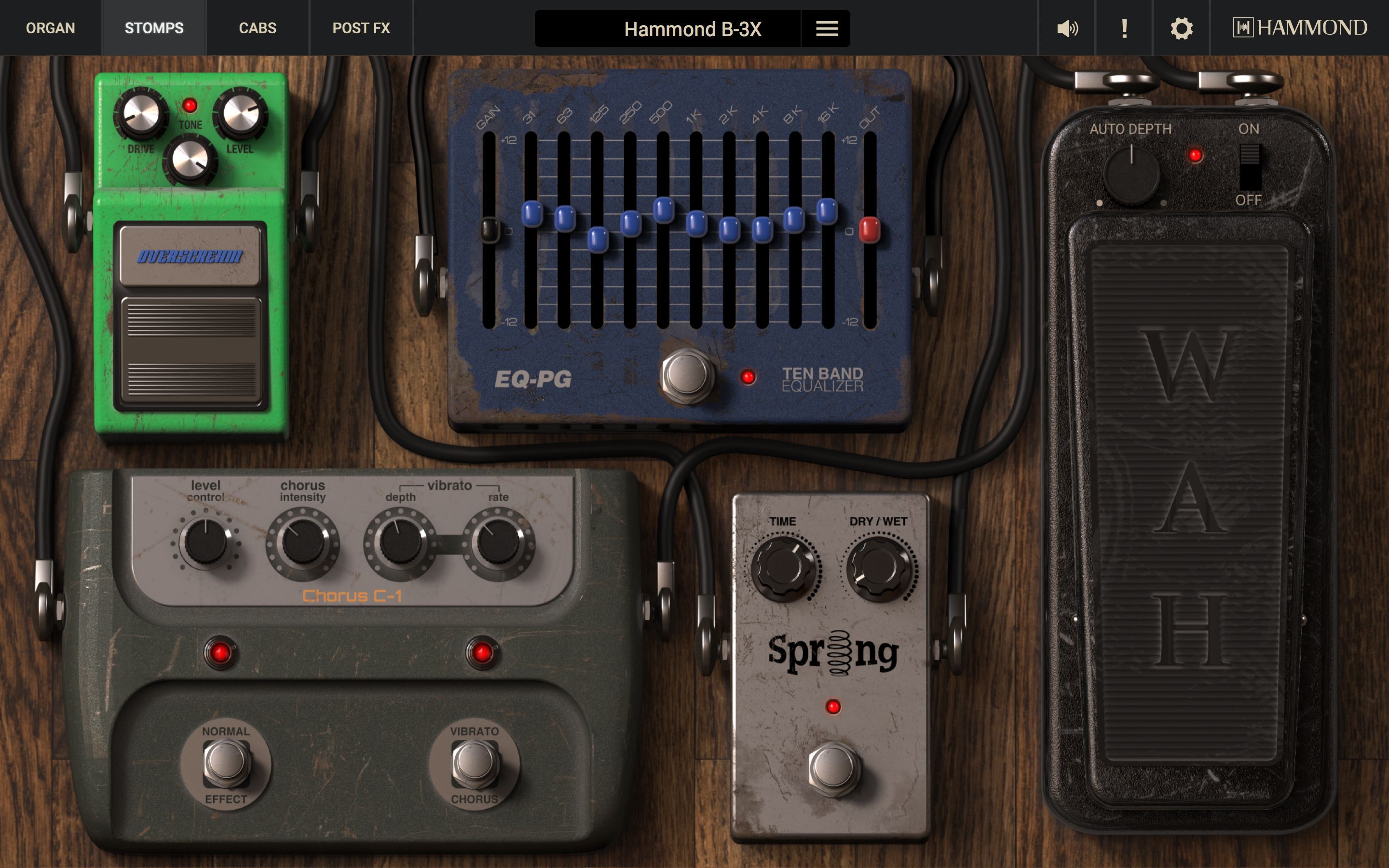 Lastly, Hammond B-3X offers three rackmount studio effects derived from IK's T-RackS Mixing and Mastering Workstation to add a final, professional touch.

IK's Limiter 76 FET-based compressor offers an iconic, timeless sound; the EQ-81 adds classic console tone-shaping and warmth; and a digital reverb adds a pristine sense of space.


Pricing And Availability
Hammond B-3X is available from the IK Multimedia online store and from authorized IK dealers worldwide for a special introductory price of €/$199.99 (regular pricing will be €/$299.99). IK customers with qualifying registered products with a retail value of €/$99.99 or more will be eligible for special introductory crossgrade pricing of €/$149.99 (regular crossgrade pricing will be €/$199.99).