Qual é o aspecto mais importante da criação de um estúdio de gravação / projeto? Escolhendo um DAW e 3o partido
Montagem do equipamento adequado, e configurá-lo direito, é de suma importância quando se trata de gravação e mixagem no estúdio do projeto. Em nossa mais recente MPVHub Guia do perito do ebook, Essentials Music Studio , pro músico, escritor e produtor, Mike Watkinson, percorre os fundamentos de cada músico de estúdio precisa conhecer.
Youll adquirir as habilidades necessárias e dicas para ajudar você a obter os melhores resultados de seu equipamento de estúdio, com foco nas melhores práticas de monitoramento e captura de microfone. Há uma saudável mistura de teoria e técnicas práticas divididas em 5 capítulos de fácil digestão. Também estão incluídos os 14 vídeos excelente (mais de 40 minutos no total) que weve seleccionados a partir da biblioteca macProVideo.com para ilustrar ainda mais os conceitos e como-tos neste livro.
Baixe Essentials Music Studio da iBookstore da Apple por US $ 4,99 / 2,49.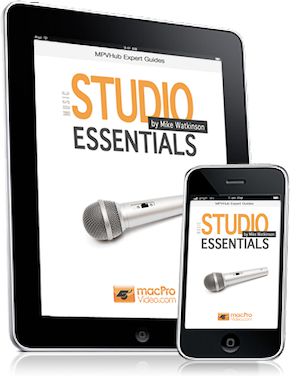 Music Studio Essentials por Mike Watkinson é iPad
O que há dentro Essentials Music Studio?
O primeiro capítulo é um excelente manual sobre como escolher o equipamento (DAWs, interfaces de áudio, controladores MIDI, e misturadores) todos os estúdios de projeto requer. Nos Capítulos 2 e 3 você vai descobrir tudo sobre o monitoramento, entendendo quais os tipos de fones de ouvido e monitores de usar, e crucialmente, como configurar uma posição ideal para se ouvir e calibrar os alto-falantes. Os dois capítulos conclusão de explorar o processo de gravação em profundidade. Mike apresenta a ciência e aplicações práticas dos diferentes tipos de microfones, então você saberá exatamente qual microfone para escolher para o trabalho de gravação, e por quê. Você também aprenderá mãos sobre as técnicas de gravação de microfone para os vocais, guitarras e baterias, apoiados por diagramas detalhados, fotos e vídeos.
Os vídeos, diagramas, fotos ilustrativas e dicas pro tornar este um guia verdadeiramente essencial, imediata e acessível sobre a criação de um estúdio de projeto para músicos experientes e novatos semelhante.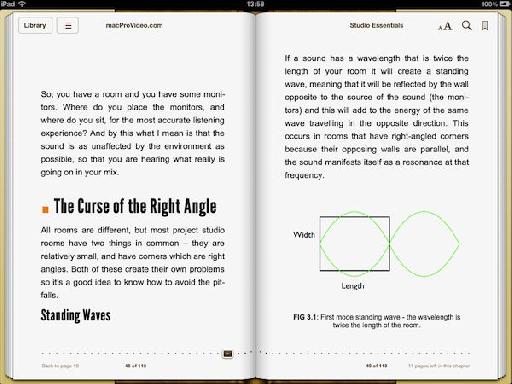 Screenshot do MPVHub Especialista Guias Música Essentials iBook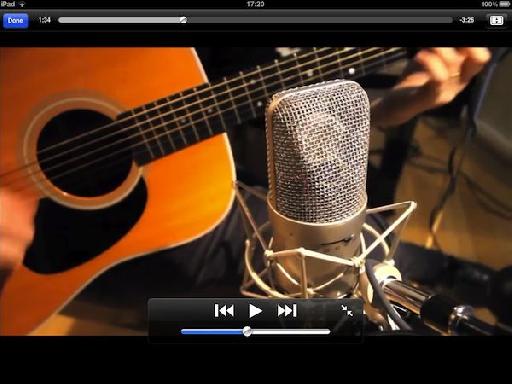 Os 14 vídeos incluídos trazer nova vida aos tópicos neste ebook Essentials Estúdio .
Vantagens de ler este ebook
No macProVideo.com estamos sempre procurando novas maneiras de tornar a aprendizagem relevante e divertido. Gostamos de lhe trazer conteúdo de qualidade, e weve trabalhada esta música MPVHub série Studio Essentials em um
detailed, zoomable images and illustrative video tutorials

easy navigation and full search functionality

bookmarking, highlighting and note-making tools, with built-in dictionary
Esperamos que você aprecie esta música MPVHub Estúdio Essentials iBook e têm grande sucesso criando música em seu estúdio!
Rounik Sethi
Editor Executivo, MPV Hub