Was ist der wichtigste Aspekt für die Einrichtung einer Aufnahme-/ Projekt-Studio? Die Wahl eines DAW-und 3rd-Party
Montage der entsprechenden Ausrüstung und ihre Einrichtung rechts, ist von größter Bedeutung, wenn es um das Aufnehmen und Mischen in einem Projekt-Studio kommt. In unserem neuesten MPVHub Expert Guide ebook, Musik Studio Essentials geht, pro Musiker, Autor und Produzent, Mike Watkinson, über das Wesentliche jeder Studiomusiker wissen muss.
Youll erwerben die Fähigkeit und Tipps benötigt, um Ihnen helfen, das Optimum aus Studiogeräte, die sich auf Best-Practice für Überwachungs-und Mikrofon-Capture. Theres eine gesunde Mischung aus Theorie und praktischen Techniken in 5 einfachen Kapiteln aufgeteilt, um zu verdauen. Ebenfalls enthalten sind 14 großartige Videos (über 40 Minuten insgesamt), die aus der Bibliothek ausgewählt macProVideo.com weve zur weiteren Erläuterung der Konzepte und Anleitungen in diesem Buch.
Download Music Studio Essentials von Apples iBookstore für $ 4,99 / 2,49.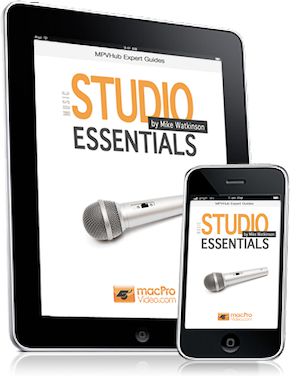 Music Studio Essentials by Mike Watkinson ist iPad
Was steckt in der Music Studio Essentials?
Das erste Kapitel ist eine ausgezeichnete Grundierung auf die Wahl der Ausrüstung (DAW, Audio-Interfaces, MIDI-Controller und Mixer) jedes Projekt erfordert Studio. In den Kapiteln 2 und 3 zu entdecken youll alles um Überwachung, zu verstehen, welche Arten von Kopfhörern und Monitoren zu verwenden, und dies ist entscheidend., Wie Sie eine ideale Hörposition und kalibrieren Ihre Lautsprecher Die abschließenden zwei Kapiteln erkunden Sie die Aufnahme in die Tiefe. Mike stellt die Wissenschaft und praktische Anwendungen der verschiedenen Mikrofon-Typen, so youll genau wissen, welche mic für die Aufnahme Job wählen, und warum. Youll auch lernen, Hands-on-mic Aufnahmetechniken für Gesang, Gitarre und Schlagzeug, durch detaillierte Diagramme, Fotografien und Videos unterstützt.
Die Videos, Grafiken, Fotos und erläuternde Profi-Tipps machen dies zu einem wirklich wichtig, sofort und leicht zugängliche Anleitung zum Einrichten eines Projekt-Studio für Anfänger und erfahrene Musiker gleichermaßen.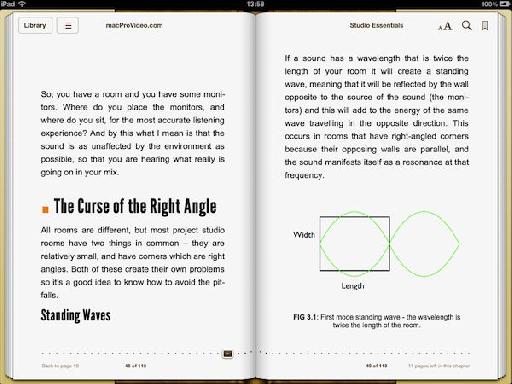 Screenshot aus MPVHub Expert Guides Musik Essentials-iBook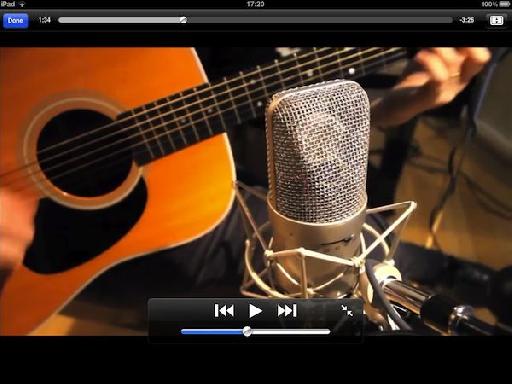 Die 14 enthaltenen Videos bringen neues Leben in den Themen in diesem Studio Essentials ebook .
Vorteile der Lektüre dieses ebook
Am macProVideo.com suchen wir immer nach neuen Wegen, um das Lernen relevant und Spaß. Wir lieben, um Ihnen qualitativ hochwertige Inhalte und weve gefertigt diese MPVHub Music Studio Essentials-Reihe in eine
detailed, zoomable images and illustrative video tutorials

easy navigation and full search functionality

bookmarking, highlighting and note-making tools, with built-in dictionary
Wir hoffen, Sie genießen diese MPVHub Music Studio Essentials-iBook und haben großen Erfolg Erstellen von Musik in Ihrem Studio!
Rounik Sethi
Executive Editor, MPV Hub