В некоторых из последних хип-хоп треков я слышал, в частности Waka Пламя Flocka, я был серьезно впечатлен привет-шляпа программирования, который имел место. В отличии от обычного 8 счетов, а также 16 ударов в привет-шляпы, иногда с тридцать второго перетасовать отметить, они добавили действительно здорово включения 64-й очередей отметить прокатки через очень жесткий ритм.
I've decided to give a little instruction within this tutorial on how you might, if you're interested, add some of the intricate hi-hat bursts with very little effort. I'll be using Reason, but the same principals apply to all other DAWs. Let's check it out!

Шаг 1
Turn the tempo down to about 66 BPM, or simply double the tempo to 132. I'm going to go with 66, just to give myself some extra wiggle room.


Шаг 2
В ReDrum, нагрузка до хип-хопа Kit Номер 3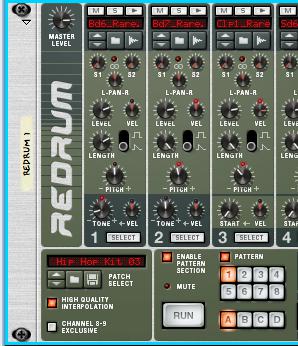 Шаг 3
Ничья в этом ударе для вашего удара, суб-бас, и малого.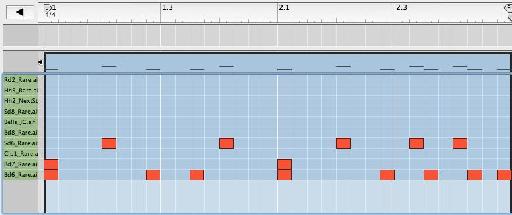 Шаг 4
Увеличить в тесном и привлечь 8 привет-шляпа хиты, как показано ниже, от 1 до 1,3. Затем перетащите выбрать все привет-шляпа хитов.

Шаг 5
Изменить настройки оснастки до 1 / 64

Шаг 6
При всем привет-шляпа бьет выбран, перетащите эскизы над тем, что все привет-шляпа биения шестьдесят четвёртый отмечает в длину.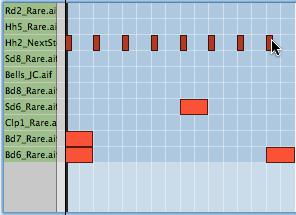 Шаг 7
Удерживая нажатой клавишу выбора и перетащите последних двух ударов по 4 раза, создавая четыре повторения каждой доли, а также 8 дополнительных заметок.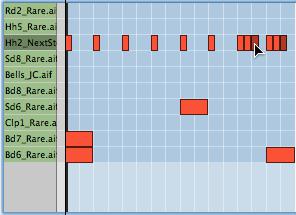 Шаг 8
Теперь выберите все привет-шляпа хитов снова!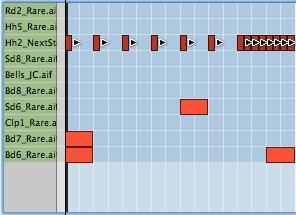 Шаг 9
В скорости области, нарисовать прямую линию в нижних отделах скорости, как это для первых 7 хитов. Чтобы сделать это, не затрагивая другие хиты барабана, удерживая клавишу Shift, Вариант командной и рисовать. Это должно выглядеть как на картинке ниже.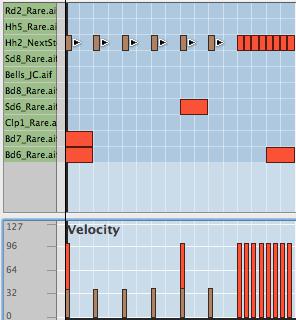 Шаг 10
Теперь, для нашей шестьдесят четвёртом взрыв отметить, нарисуйте диагональные линии, идущей снизу вверх, так что взрыв происходит от мягкого до громкого.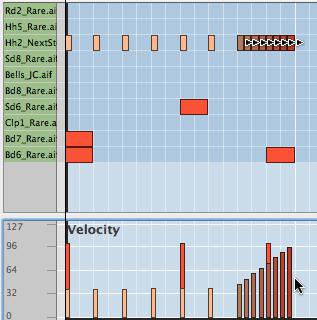 И там вы имеете его, очень легко создать шестьдесят четвёртой отметить, что взрыв скользит и добавляет некоторую глубину и прохлады к хип-хопа. Следует звуки, как это в конце:
[Аудио ID = "1304"]
И, если вы поиграть, а также копировать фрагменты немного здесь и там, это может звучать так ...
[Аудио ID = "1305"]
Да, и для лучшего эффекта, и воссоздать предыдущий привет-шляпа звука. Замените привет-шляпа звук: Hh2_Nextstep.wav.
Наслаждайтесь!
Станьте лучшим производителем в причины .