Em algumas das recentes Hip-Hop faixas que eu ouvi, especificamente Chama Flocka Waka, fui seriamente impressionado com a programação oi-chapéu que vem ocorrendo. Em vez de regular 8 batidas, e 16 batidas dentro do oi-chapéus, com o shuffle nota ocasional 32, eles adicionaram inclusões muito legal nota 64 de rajadas de rolamento através de uma batida muito apertado.
I've decided to give a little instruction within this tutorial on how you might, if you're interested, add some of the intricate hi-hat bursts with very little effort. I'll be using Reason, but the same principals apply to all other DAWs. Let's check it out!

Passo 1
Turn the tempo down to about 66 BPM, or simply double the tempo to 132. I'm going to go with 66, just to give myself some extra wiggle room.


Passo 2
Em ReDrum, carregar Hip-Hop Número Kit 3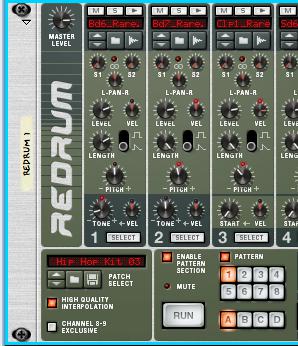 Passo 3
Atrair esse ritmo para o seu chute, sub-bass, e cilada.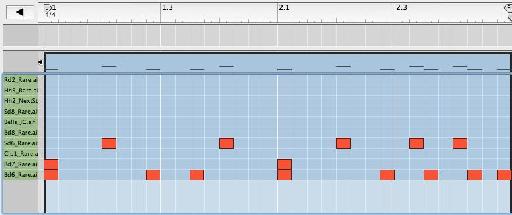 Passo 4
Aproxime-se e chamar a 8 oi hat-hits, como mostrado abaixo, 1-1,3. Em seguida, arraste selecionar todos os hits oi-chapéu.

Passo 5
Alterar as configurações do Snap to 1 / 64

Passo 6
Com todas as oi-chapéu bate selecionado, arraste as miniaturas de forma que todas as batidas oi-chapéu são notas 64 de comprimento.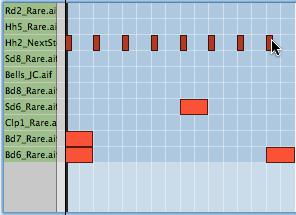 Passo 7
Mantenha pressionada a tecla Option e arraste os dois últimos beats mais de 4 vezes, criando quatro repetições de cada batida, e 8 notas adicionais.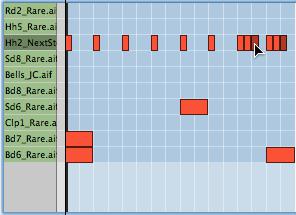 Passo 8
Agora selecione todos os hits oi-chapéu de novo!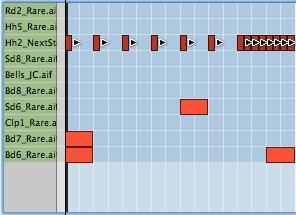 Passo 9
Na área de velocidade, desenhar uma linha reta nas regiões mais baixas da velocidade como este para os primeiros 7 hits. Para fazer isso sem afetar o bate tambor outros, mantenha pressionada a tecla Shift e Command + Option empate. Ela deve ser semelhante a imagem abaixo.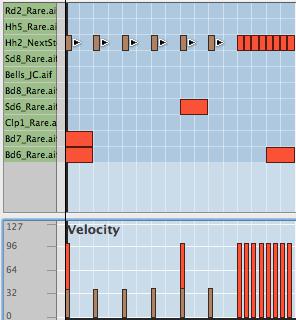 Etapa 10
Agora, para a nossa explosão nota 64, desenhe uma linha diagonal que vai de baixo para cima, de modo que a explosão vai de suave a forte.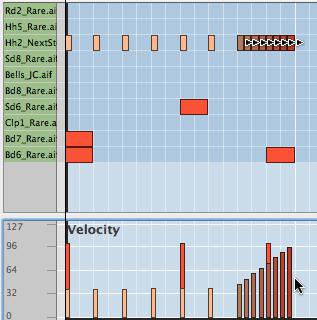 E aí está, uma nota muito facilmente criados 64 explosão que desliza para dentro e acrescenta alguma profundidade e frescor para sua batida hip-hop. Deve soar como este no final:
[Audio id = "1304"]
E, se você brincar, e copiar trechos aqui e ali, pode soar como este ...
[Audio id = "1305"]
Ah, e para melhor efeito, e para recriar o som oi-chapéu anterior. Substituir o som oi-chapéu com: Hh2_Nextstep.wav.
Divirta-se!
Torne-se um melhor produtor em Reason .