Dans certains des récents Hip-Hop pistes que j'ai entendu, spécifiquement Waka Flocka Flame, j'ai été sérieusement impressionné par la programmation salut-chapeau qui a eu lieu. Au lieu de 8 battements réguliers, et 16 battements dans le salut-chapeaux, avec le shuffle noter 32e occasionnels, ils ont ajouté des inclusions vraiment cool de salves noter 64e roulant à travers un rythme très serré.
I've decided to give a little instruction within this tutorial on how you might, if you're interested, add some of the intricate hi-hat bursts with very little effort. I'll be using Reason, but the same principals apply to all other DAWs. Let's check it out!

Etape 1
Turn the tempo down to about 66 BPM, or simply double the tempo to 132. I'm going to go with 66, just to give myself some extra wiggle room.


Etape 2
Dans Redrum, chargez Nombre Kit Hip-Hop 3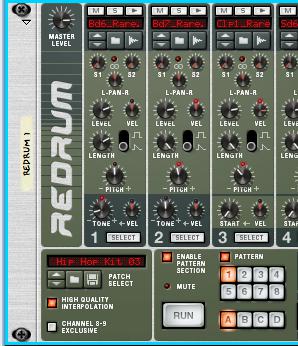 Étape 3
Dessinez dans ce beat pour votre coup de pied, de sous-graves, et la caisse claire.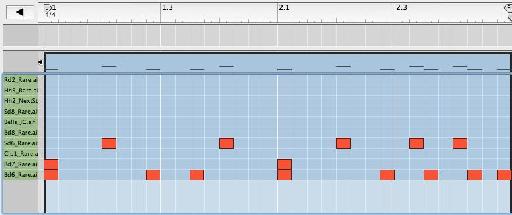 Etape 4
Zoom en étroite et dessiner 8 salut-chapeau de hits, comme indiqué ci-dessous, de 1 à 1,3. Faites ensuite glisser sélectionner tous les hits salut-chapeau.

Etape 5
Modifiez vos paramètres Aligner à 1 / 64

Etape 6
Avec tous le salut-chapeau bat sélectionné, faites glisser les vignettes plus de sorte que tous les battements salut-chapeau sont des notes 64e longueur.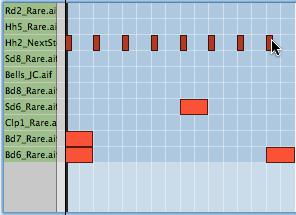 Etape 7
Maintenez enfoncée la touche Option enfoncée et faites glisser les deux derniers battements de plus de 4 fois, la création de quatre répétitions de chaque battement, et 8 des notes supplémentaires.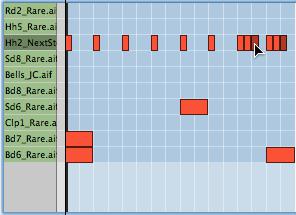 Étape 8
Maintenant, sélectionnez tous les hits salut-chapeau de nouveau!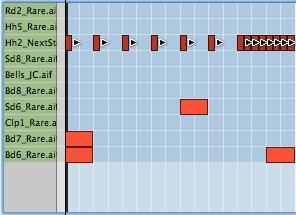 Etape 9
Dans le domaine de la vitesse, tracez une ligne droite dans les régions inférieures de la vitesse comme cela pour les 7 premiers hits. Pour ce faire sans affecter les hits autre tambour, maintenez la touche Commande Option Maj et dessinez. Il devrait ressembler à l'image ci-dessous.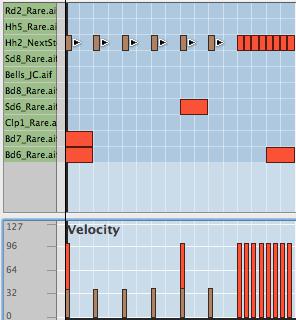 Etape 10
Maintenant, pour notre éclaté noter 64ème, tracer une ligne diagonale allant de bas en haut, de sorte que l'éclatement va de faible à fort.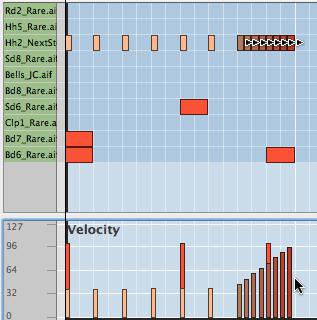 Et là vous l'avez, une note très facilement créés 64e rafale qui glisse à l'intérieur et ajoute une certaine profondeur et de fraîcheur à votre hip-hop battre. Il semble que ce devrait à la fin:
[Audio id = "1304"]
Et, si vous jouez, et de copier des extraits ici et là, il peut sonner comme ça ...
[Audio id = "1305"]
Oh, et pour le meilleur effet, et à recréer la précédente salut-chapeau de son. Remplacer le son salut-chapeau avec: Hh2_Nextstep.wav.
Amusez-vous!
Devenir un meilleur producteur en raison .