En algunos de los últimos Hip-Hop pistas que he oído, específicamente Waka Flocka Flame, que he sido seriamente impresionado con la programación de hi-hat que ha tenido lugar. Lugar de los 8 compases, y 16 golpes en el hi-hats, con la confusión nota 32a vez en cuando, han añadido las inclusiones genial de los estallidos de nota 64a rodando a través de un golpe muy fuerte.
I've decided to give a little instruction within this tutorial on how you might, if you're interested, add some of the intricate hi-hat bursts with very little effort. I'll be using Reason, but the same principals apply to all other DAWs. Let's check it out!

Paso 1
Turn the tempo down to about 66 BPM, or simply double the tempo to 132. I'm going to go with 66, just to give myself some extra wiggle room.


Paso 2
En Redrum, cargar Hip-Hop Número Kit 3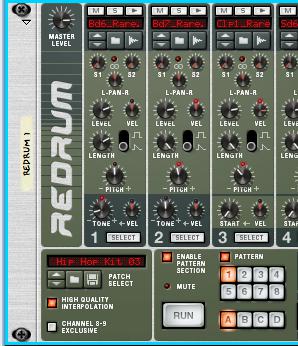 Paso 3
Dibuja en este golpe de la patada, sub-bajos, y una trampa.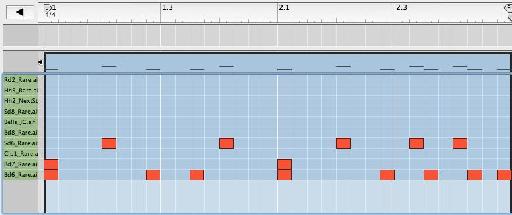 Paso 4
Zoom cercano y sacar ocho hi-hat hits, como se muestra a continuación, de 1 a 1.3. A continuación, arrastre seleccionar todos los golpes de charles.

Paso 5
Cambiar la configuración del complemento a 1 / 64

Paso 6
Con todos los hi-hat ritmos seleccionados, arrastre las miniaturas más para que todos los golpes de charles son las notas de 64 en longitud.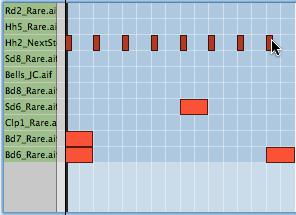 Paso 7
Mantenga pulsada la tecla Opción y arrastre los dos últimos latidos de más de 4 veces, la creación de cuatro repeticiones de cada tiempo, y 8 notas adicionales.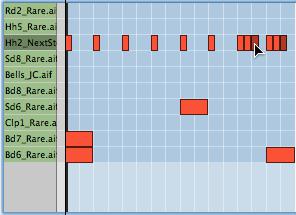 Paso 8
Ahora selecciona todos los golpes de charles otra vez!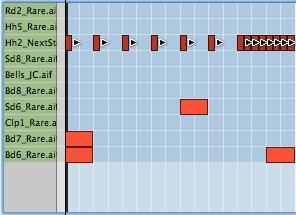 Paso 9
En el área de la velocidad, trazar una línea recta en la parte baja de la velocidad como este en los primeros siete hits. Para hacer esto sin afectar a los golpes de tambor, mantenga pulsada la tecla Comando Mayúsculas Opción y dibujar. Debe quedar como la imagen de abajo.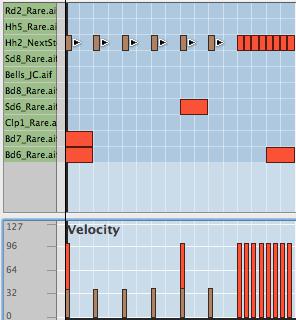 Paso 10
Ahora, para nuestra explosión nota 64, dibujar una línea diagonal que va de abajo a arriba, de modo que la explosión va de suave a fuerte.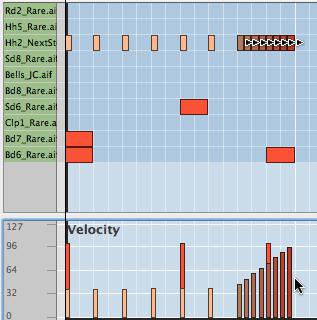 Y ahí lo tienen, una nota muy fácil crear 64a explosión que se desliza y añade profundidad y frescura a su hip-hop. Hay que suena como esto al final:
[Audio id = "1304"]
Y, si usted juega en todo, y copiar fragmentos de aquí y allá, puede sonar así ...
[Audio id = "1305"]
Ah, y para el mejor efecto, y para volver a crear la anterior hi-hat de sonido. Vuelva a colocar el sonido hi-hat con: Hh2_Nextstep.wav.
Disfrute!
Convertirse en un productor más en la razón .