في بعض المسارات الهيب هوب مؤخرا سمعت ، التهب تحديدا Flocka اكا ، لقد تأثرت وأعجبت بجدية مع البرمجة مرحبا بين القبعة التي كانت تجري. بدلا من 8 يدق العادية ، و 16 نبضة في مرحبا بين القبعات ، مع خلط 32 علما عرضية ، واضاف انهم الادراج رائع حقا رشقات نارية علما المتداول 64 من خلال الفوز ضيق جدا.
I've decided to give a little instruction within this tutorial on how you might, if you're interested, add some of the intricate hi-hat bursts with very little effort. I'll be using Reason, but the same principals apply to all other DAWs. Let's check it out!

الخطوة 1
Turn the tempo down to about 66 BPM, or simply double the tempo to 132. I'm going to go with 66, just to give myself some extra wiggle room.


الخطوة 2
في REDRUM ، تصل حمولة الهيب هوب رقم 3 كيت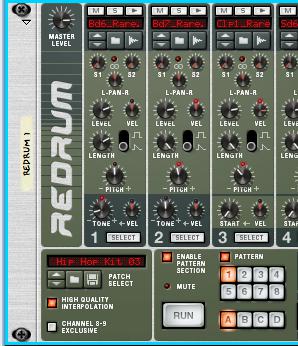 الخطوة 3
لفت في هذا الفوز لركلة الخاص وشبه البص ، وسنار.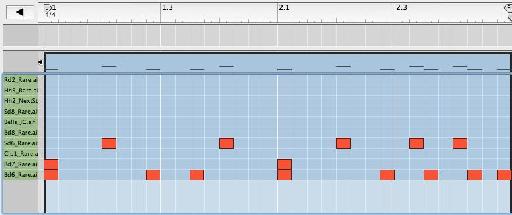 الخطوة 4
التكبير في وثيقة وتعادل 8 مرحبا قبعة الزيارات ، كما هو مبين أدناه ، من 1 إلى 1.3. اسحب ثم حدد كل من يضرب مرحبا ، قبعة.

الخطوة 5
تغيير إعدادات انجذاب الخاص إلى 64 / 1

الخطوة 6
مع كل نبضة مرحبا قبعة المحدد ، اسحب مصغرات على ذلك أن كل من يدق مرحبا قبعة هي الملاحظات 64 في الطول.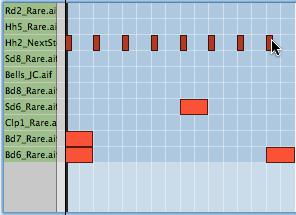 الخطوة 7
باستمرار المفتاح خيار واسحب الماضيين أكثر من 4 مرات فوز ، إنشاء أربع التكرار كل فوز ، و 8 ملاحظات إضافية.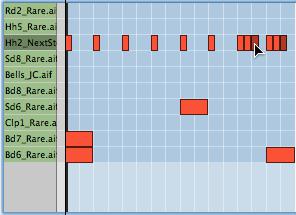 الخطوة 8
الآن اختيار كل يضرب مرحبا قبعة مرة أخرى!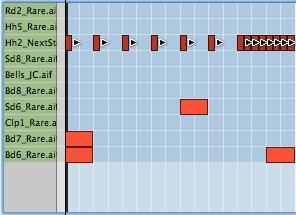 الخطوة 9
في مجال السرعة ، ورسم خط مستقيم في مناطق أقل سرعة مثل هذه الزيارات لأول 7. للقيام بذلك دون أن يؤثر ذلك يضرب طبلة أخرى ، اضغط على مفتاح Shift خيار القيادة والتعادل. ينبغي أن تبدو الصورة أدناه.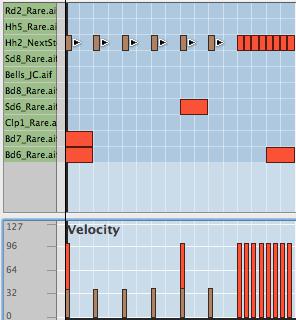 الخطوة 10
الآن ، لدينا انفجار المذكرة 64 ، رسم خط مائل متجهة من أسفل إلى أعلى ، بحيث ينتقل من الاندفاع لينة عال.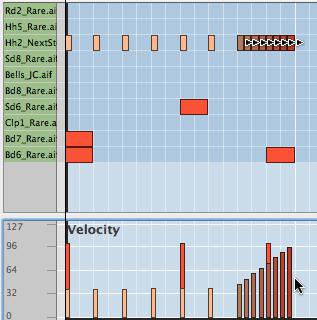 وهناك لديك ، ومذكرة من السهل جدا إنشاء 64 الانزلاقات التي انفجرت في ويضيف بشيء من التعمق ورباطة جأش للتغلب على موسيقى الهيب هوب الخاص. يجب أن يبدو مثل هذا الأمر في النهاية :
[الصوت معرف = "1304"]
وإذا كنت تلعب حولها ، ونسخ قصاصات صغيرة هنا وهناك ، يمكن أن يبدو هذا...
[الصوت معرف = "1305"]
أوه ، وللحصول على أفضل تأثير ، وإعادة إنشاء السابقة ، مرحبا قبعة الصوت. استبدال الصوت مرحبا قبعة مع : Hh2_Nextstep.wav.
يتمتع!
تصبح أفضل منتج في العقل .