In some of the recent Hip-Hop tracks I've heard, specifically Waka Flocka Flame, I've been seriously impressed with the hi-hat programming that has been taking place. Instead of regular 8 beats, and 16 beats within the hi-hats, with the occasional 32nd note shuffle, they have added really cool inclusions of 64th note bursts rolling through a very tight beat.
I've decided to give a little instruction within this tutorial on how you might, if you're interested, add some of the intricate hi-hat bursts with very little effort. I'll be using Reason, but the same principals apply to all other DAWs. Let's check it out!

Step 1
Turn the tempo down to about 66 BPM, or simply double the tempo to 132. I'm going to go with 66, just to give myself some extra wiggle room.


Step 2
In ReDrum, load up Hip-Hop Kit Number 3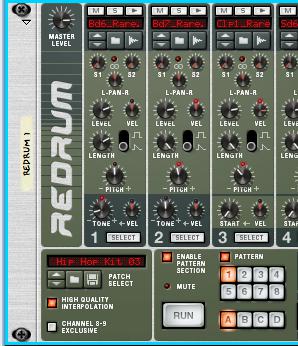 Step 3
Draw in this beat for your kick, sub-bass, and snare.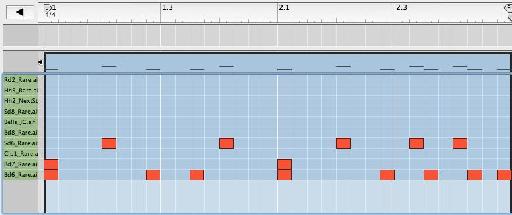 Step 4
Zoom in close and draw 8 hi-hat hits, as shown below, from 1 to 1.3. Then drag select all of the hi-hat hits.

Step 5
Change your Snap Settings to 1/64

Step 6
With all the hi-hat beats selected, drag the thumbnails over so that all of the hi-hat beats are 64th notes in length.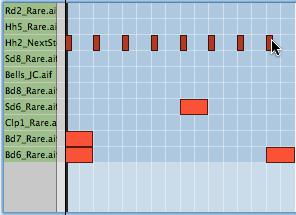 Step 7
Hold down the Option key and drag the last two beats over 4 times, creating four repetitions of each beat, and 8 additional notes.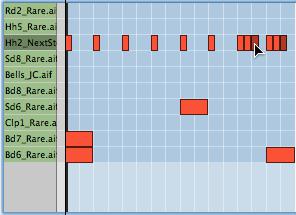 Step 8
Now select all the hi-hat hits again!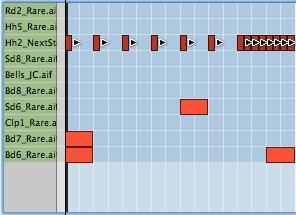 Step 9
In the velocity area, draw a straight line in the lower regions of velocity like this for the first 7 hits. To do this without affecting the other drum hits, hold down Shift+Option+Command and draw. It should look like the image below.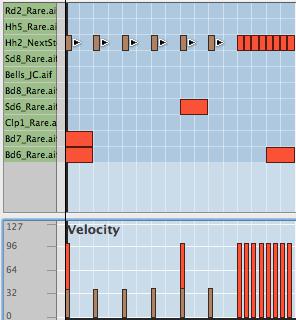 Step 10
Now, for our 64th note burst, draw a diagonal line going from down to up, so that the burst goes from soft to loud.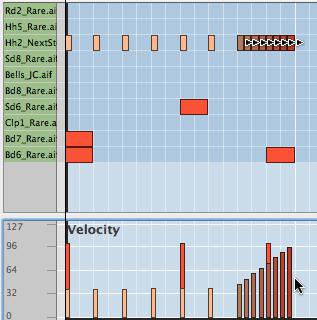 And there you have it, a very easily created 64th note burst that glides in and adds some depth and coolness to your hip-hop beat. It should sounds like this in the end:
And, if you play around, and copy little snippets here and there, it can sound like this...
Oh, and for best effect, and to re-create the previous hi-hat sound. Replace the hi-hat sound with: Hh2_Nextstep.wav.
Enjoy!
Become a better producer in Reason.