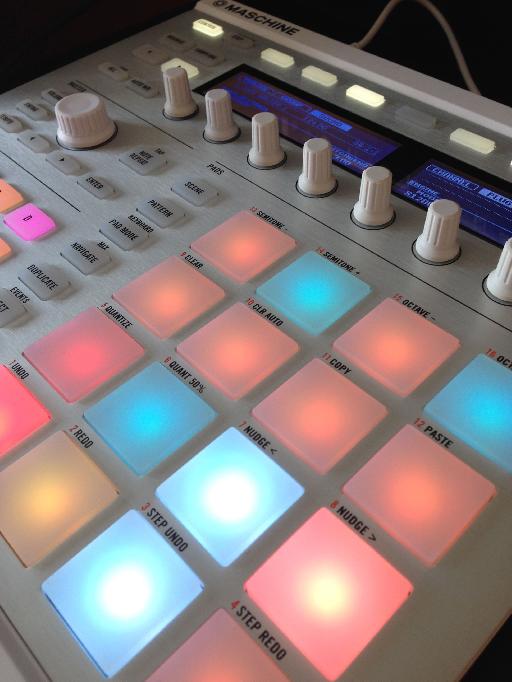 After many years of blending tracks using mixers, CDJ's and controllers, there comes a time when DJs may want to take on a new exciting challenge. Many of the world's best artists are actively using Maschine to add a new dimension to their DJ sets. If you're curious about Maschine, this article will give you an overview of a couple of different ways you can incorporate Maschine into your DJ set, and use it to further your creative ideas.
Using Maschine as a MIDI Controller for Traktor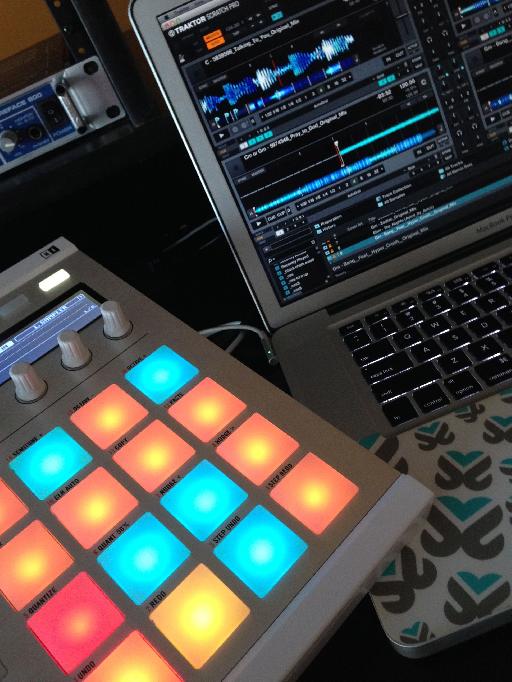 One of the easiest ways DJs can begin to use Maschine in their DJ set is as a MIDI controller for Traktor. This means that in theory, all you would really need for your set is a copy of Traktor and a Maschine controller. Creating MIDI mappings can be a very long (and tedious) process, and luckily MIDI Monsters has created a very easy to use and intuitive Traktor mapping for Maschine. Created by ENDO, the Maschine mapping makes good use of all of the buttons on the Maschine, and turns Maschine into a creative control surface. MIDI Monsters offers their Maschine mappings for a variety of Maschine models, including the Maschine MKI & MKII, the Maschine Mikro MK 1 & II and the Maschine Studio.
Once you've got Maschine installed and Traktor and NI's Controller Manager updated, installation is a snap thanks to the MIDI Monsters manual. Directions are easy to follow and it only took me minutes before I had the Maschine mapping installed. Using Maschine as a MIDI Controller may inspire some new mixes, and it's certainly an original (and fairly uncommon) way to control Traktor. With the majority of DJs using other types of controllers, you'll be ahead of the game and have the crowd wondering how you're mixing and using FX so flawlessly. Don't tell them all your secrets.
Syncing Traktor and Maschine
If you're interested in using Maschine more as live performance tool, rather than a controller, you might like to sync the two together. This will allow you to play and mix tracks in Traktor and use Maschine to create percussive and/or melodic patterns, and improvise on top of your tracks. This method can help you to begin to bridge the gap between DJing and live performance, and if you're interested in pushing your musical boundaries, this setup may help you push past a creative plateau. The good news is, it's easier than you think to set this up and all you need is Maschine, Traktor and a single laptop.
Using Maschine and Traktor together allows you to play drum patterns that are perfectly in sync with Traktor's MIDI clock, and easily switch and vary your patterns using Maschine. You can choose to play any type of percussive or melodic sound with your tracks in Traktor (I recommend checking to make sure that any melodic content you play is in key with your tracks and try analyzing samples with Mixed In Key first.)
Here's how you do this:
Navigate to Traktor's Preferences, then Controller Manager, and create a Generic MIDI Output and set the Out-Port to 'Traktor Virtual Output'