The dangers of pets becoming too heavily involved in dance music subcultures is something that is rarely talked about, but sadly all too real. Who can honestly say they have never seen a poodle staggering home at 6 a.m, ears still ringing to the cronking bass of gabba techno? Or a parrot clearly off his beak on hard dubstep?
Luckily help is at hand in the form of a new book: "How To Talk To Your Cat About The Dangers Of Acid House Music". Give your pet paws for thought before they subject themselves to endless hours of high energy rave music.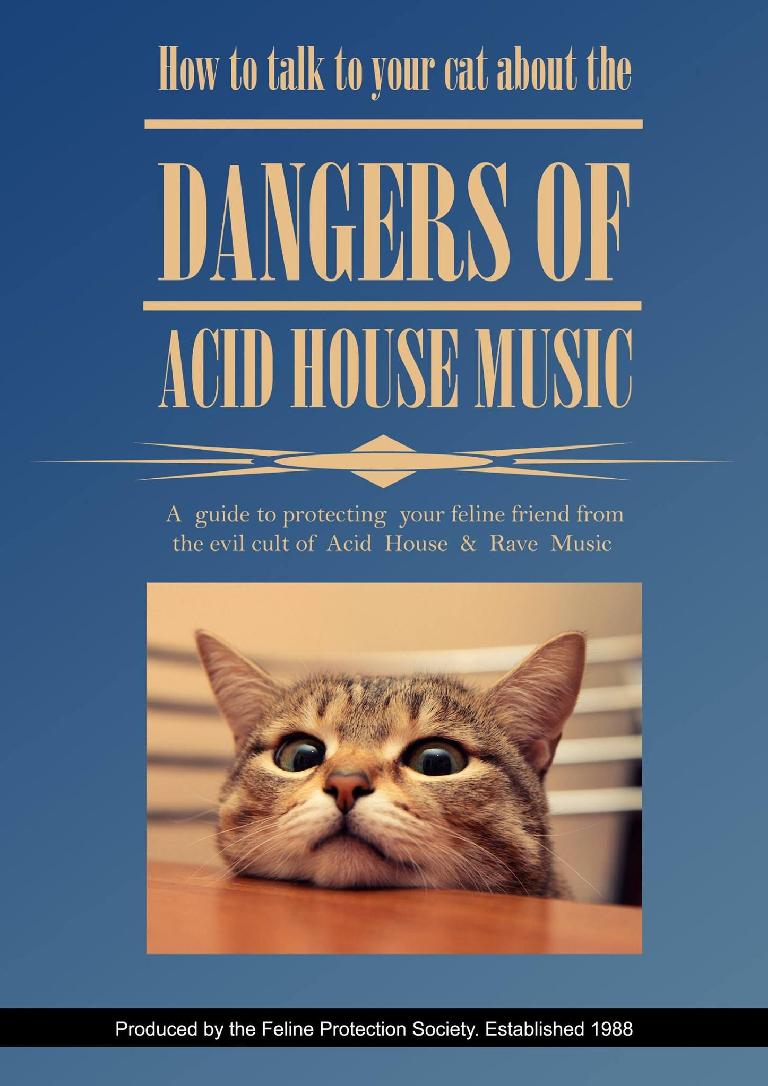 OK... so it's not strictly a real book. But it probably should be.