SONAR's Vocal Sync tool can be used to take two vocal parts and sync them together for a tighter vocal performance. How it works is the tool looks at the transients in each audio region and lines up these transients. This can really help improve the overall performance of your song. The tool is quick and easy to use to sync up audio parts. Let's take a look at how to use this tool.
Where to Find Vocal Sync
First, you need two audio sources that you want to sync together. This works great with vocal harmonies as you'll have two different voices singing a vocal part. They will have similar phrasing, but different tonal qualities. Vocal Sync will help align the two parts. Select the audio region to be the source. Then go to the Region FX tab, and choose Vocal Sync and then to Create Region FX.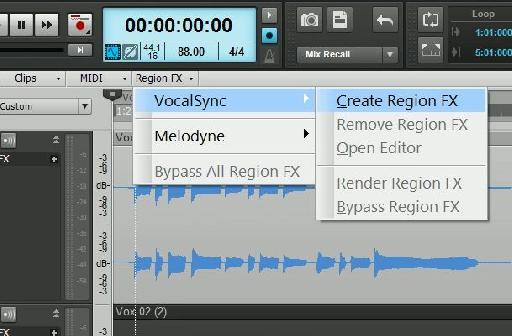 The Vocal Sync toolbar will now pop up. It's a simple one rotary knob. Now let's dig into how it's used. If you happen to click off the region and the Vocal Sync tool disappears, just go back to the Region FX tab, then to Vocal Sync and choose Open Editor.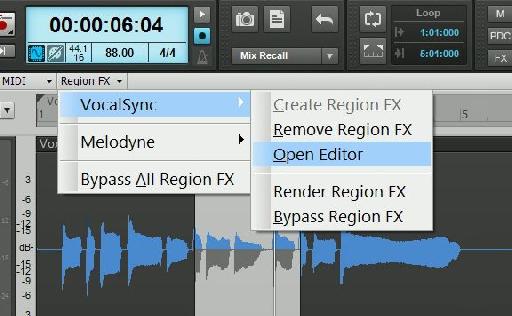 Using Vocal Sync
On the Vocal Sync interface, you have a drop-down menu where you can choose what your guide track will be. Select your main vocal track here. Then using the rotary dial, dial in an amount. Here Vocal Sync will try match the transients between the two audio regions.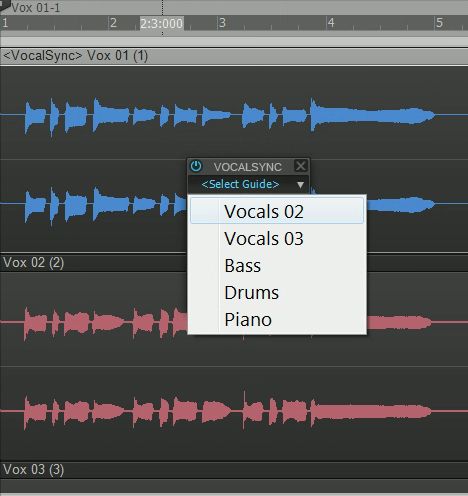 Notice how there is your waveform on the top of the region, and then a grey area below the waveform. The grey area is your guide track. Increase the rotary dial and see how it tries to line up the two waveforms.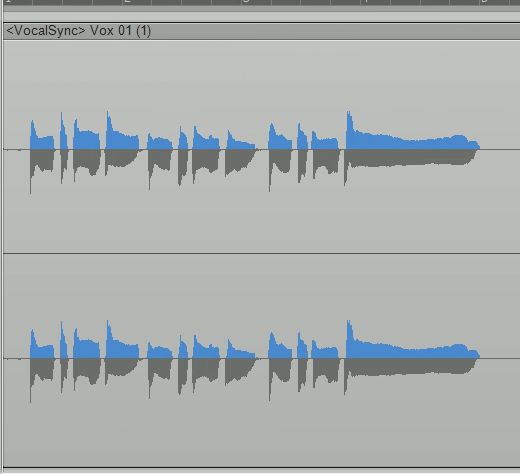 What the Vocal Sync does is that it looks for similar transients in each track and tries to line two up by using advanced compression and de-compression techniques on the audio.
What works well is adjusting the vocals in real time. Play back your song and while it plays over the parts, adjust the Vocal Sync dial to hear how the two sound together and within the context of your song. Sometimes it's best to set up a looping area over the parts you want to sync up and then listen to them a few times to see how each change of the dial amounts affects the two vocal tracks.
At 100%, it will match the two tracks as much as possible, but sometimes you still want a bit of variance between the two tracks. If so, then back off a bit on the dial for some more differentiation in the performance. You'll find that a little goes a long way with this tool.
Whole Track or Selection
The beauty with Vocal Sync is that you can select a whole track, or you can make a selection and apply the Vocal Sync just to this selection. Make your selection, and then right-click and select Region FX-Vocal Sync-Create Region FX.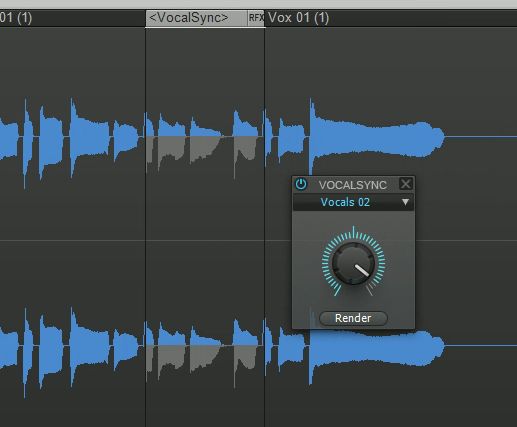 Now you can apply the same steps to sync the two parts together.
Render Vocal Sync Audio
When you're happy with the vocal sync result, click on the render button to render out the vocal part as a new audio region.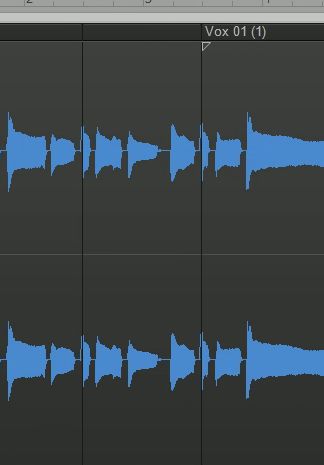 Use Other Guide Tracks
But you don't have to just use Vocal Sync for vocals. You could use it for any type of audio. Maybe you want to sync up your drum parts tighter. Or maybe you want to sync up your vocal part to a guitar lead that plays over the vocals. The options are endless. So it's principle function is to sync up vocal parts, but don't let it stop you there. Try it out on other tracks and see what results you get.