내부 설정 버튼을 스타일러스 RMX 의 브라우저 창이 RMX 내부 제안에서 가장 편리하고 덜 분명한 특징 중 하나입니다.
이 이유를 정확이 빠른 도움말에 불길한 보여!
01 - 만약 잘못

당신은 스타일러스에서 부분 슬롯에 새로운 요소를 로드할 때마다 해당 부분의 모든 설정에 너무 막 원료 샘플을 듣고 개봉된 기본값으로 재설정됩니다. 재설정됩니다 매개 변수 조정, 봉투, 필터, 혼란, 타이밍 등 플러스 당신이 그 부분에로드 미칠 수있는 효과 슬롯을 포함합니다.
어떤 설정을 유지하려면 당신은 설정 버튼을 뒀다 뭐해?이 만들어진 것
02 - 설정 버튼을 사용하여


Here you can see I have an element loaded in called '86-Outlaw Drums'. I've also made some adjustments to the envelope and applied some panning via an LFO. I've also inserted some effects in the FX page.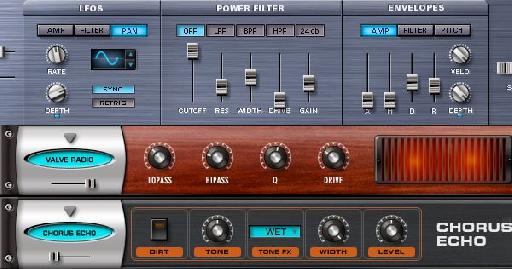 Here's what it sounds like:

If I want to carry these settings over to a new element that I'm auditioning to see what it sounds like all I need to do is disable the 'Settings' button thats located above the elements list.

Now when I load a new element all of my part settings remain untouched, in this case my effects and envelope settings I made to the original one.

Here's my new element with the old settings:
03 - 스위트 유사

The thing about Stylus is that all elements (both factory and 3rd party) are grouped in Suites. These suites are usually variations of a master loop or the master loops constitute parts. This is especially the case in 3rd party 'Construction Kits' where you get the component parts of an actual track. Say, bass, horns, guitars, keys etc.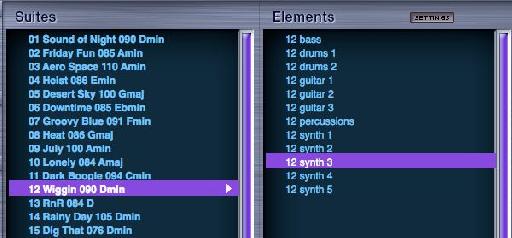 When auditioning these suite elements inside a track you may find you need to transpose these elements to the key of your track to see if they work. What you don't want to have to do is reset the tuning every time you choose a new element.
This is a great example of when the 'Settings' button comes in handy to retain any transposition changes you've made.