Il pulsante Impostazioni all'interno Stylus RMX finestra del browser s è una delle caratteristiche più utili e meno evidenti in offerta all'interno RMX.
In questo piccolo trucco Ill vi mostrerà esattamente perché questo è!
01 - Cosa fa

Ogni volta che si carica un elemento nuovo in uno slot a parte Stylus tutte le impostazioni per quella parte vengono ripristinati i valori di default in modo youre appena udito il campione grezzo. I parametri che vengono riportati riguardano la regolazione, buste, filtri, caos, orario ecc più eventuali slot effetti che può avere caricato su quella parte.
Se si desidera mantenere le impostazioni che potreste aver fatto questo è dove il pulsante impostazioni entra in gioco
02 - Uso del pulsante Impostazioni


Here you can see I have an element loaded in called '86-Outlaw Drums'. I've also made some adjustments to the envelope and applied some panning via an LFO. I've also inserted some effects in the FX page.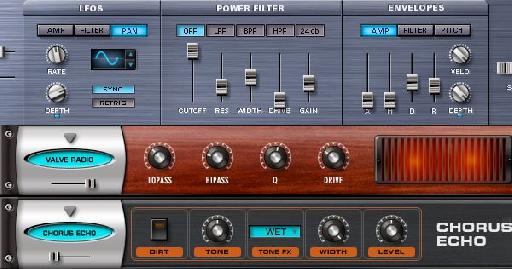 Here's what it sounds like:

If I want to carry these settings over to a new element that I'm auditioning to see what it sounds like all I need to do is disable the 'Settings' button thats located above the elements list.

Now when I load a new element all of my part settings remain untouched, in this case my effects and envelope settings I made to the original one.

Here's my new element with the old settings:
03 - Variazioni Suite

The thing about Stylus is that all elements (both factory and 3rd party) are grouped in Suites. These suites are usually variations of a master loop or the master loops constitute parts. This is especially the case in 3rd party 'Construction Kits' where you get the component parts of an actual track. Say, bass, horns, guitars, keys etc.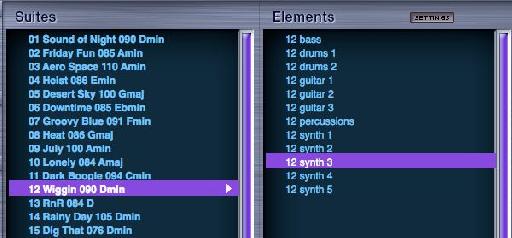 When auditioning these suite elements inside a track you may find you need to transpose these elements to the key of your track to see if they work. What you don't want to have to do is reset the tuning every time you choose a new element.
This is a great example of when the 'Settings' button comes in handy to retain any transposition changes you've made.