Le bouton Paramètres intérieur de Stylus RMX fenêtre du navigateur s est l'une des fonctionnalités les plus pratiques et moins évidentes sur l'offre à l'intérieur du RMX.
Dans cette astuce Ill vous montrer exactement pourquoi il en est!
01 - Qu'est-ce qu'il ne

Lorsque vous chargez un nouvel élément dans une fente dans le cadre Stylus tous les paramètres pour cette partie sont réinitialisés aux valeurs par défaut si vous êtes simplement entendre l'échantillon brut. Les paramètres qui sont remis à zéro comprennent tuning, des enveloppes, des filtres, le chaos, le calendrier, etc, plus tout slots d'effets que vous pouvez avoir chargé dans ce cadre.
Si vous souhaitez conserver les paramètres que vous pourriez avoir fait c'est où le bouton paramètres entre en jeu.
02 - Utiliser le bouton Paramètres


Here you can see I have an element loaded in called '86-Outlaw Drums'. I've also made some adjustments to the envelope and applied some panning via an LFO. I've also inserted some effects in the FX page.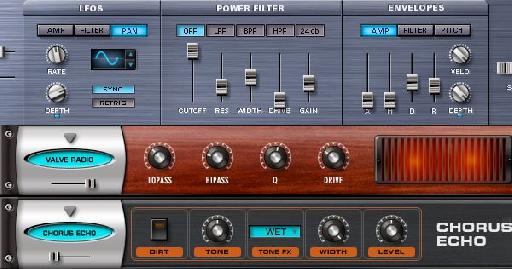 Here's what it sounds like:

If I want to carry these settings over to a new element that I'm auditioning to see what it sounds like all I need to do is disable the 'Settings' button thats located above the elements list.

Now when I load a new element all of my part settings remain untouched, in this case my effects and envelope settings I made to the original one.

Here's my new element with the old settings:
03 - Variations Suite

The thing about Stylus is that all elements (both factory and 3rd party) are grouped in Suites. These suites are usually variations of a master loop or the master loops constitute parts. This is especially the case in 3rd party 'Construction Kits' where you get the component parts of an actual track. Say, bass, horns, guitars, keys etc.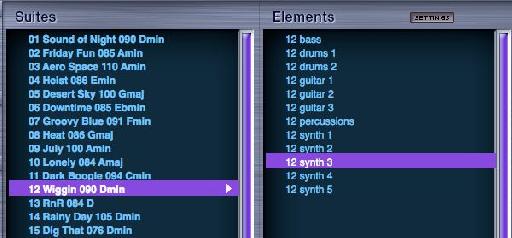 When auditioning these suite elements inside a track you may find you need to transpose these elements to the key of your track to see if they work. What you don't want to have to do is reset the tuning every time you choose a new element.
This is a great example of when the 'Settings' button comes in handy to retain any transposition changes you've made.